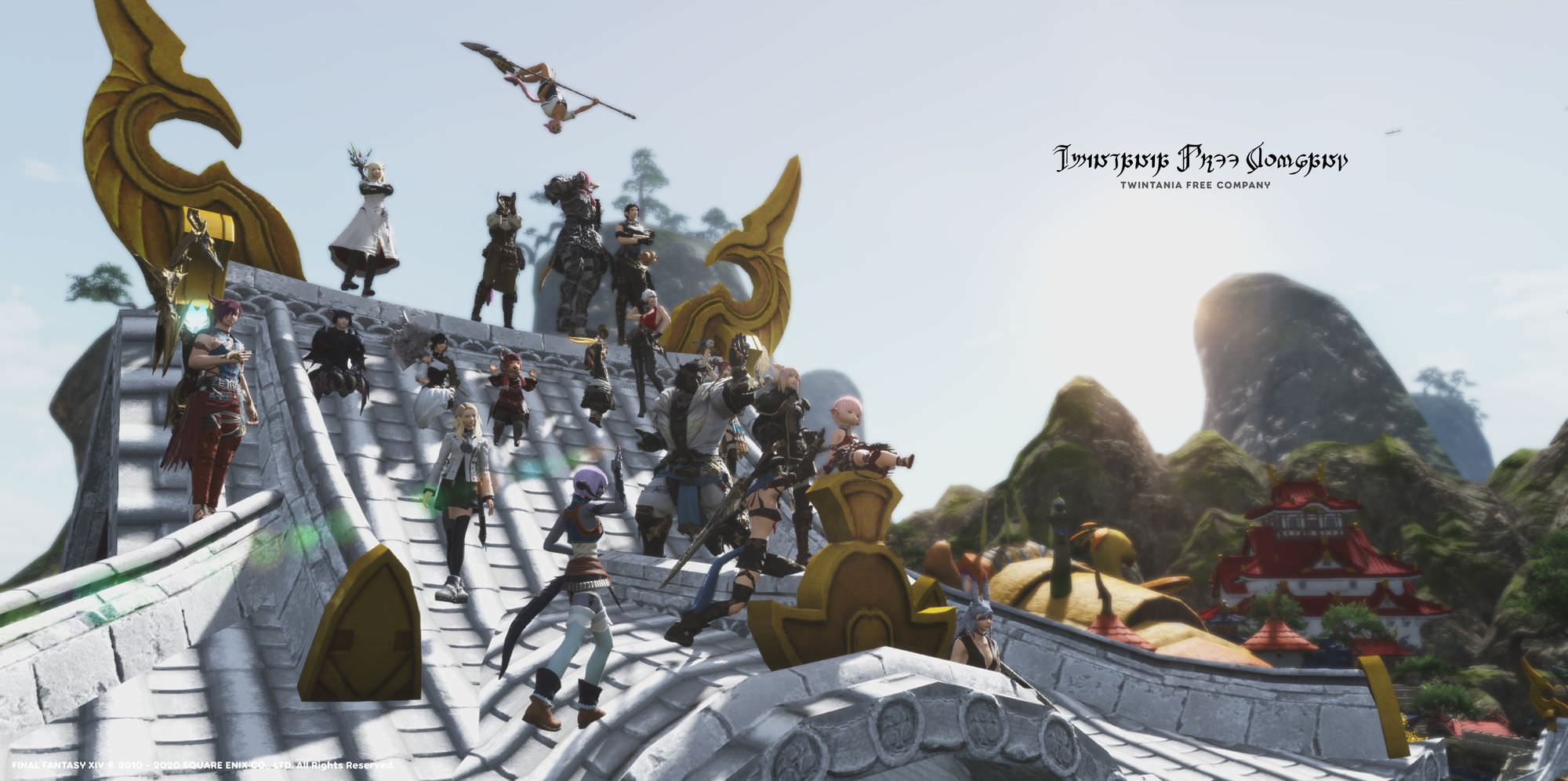 Bless the Twelves,
We are Twintania Free Company <TwT>.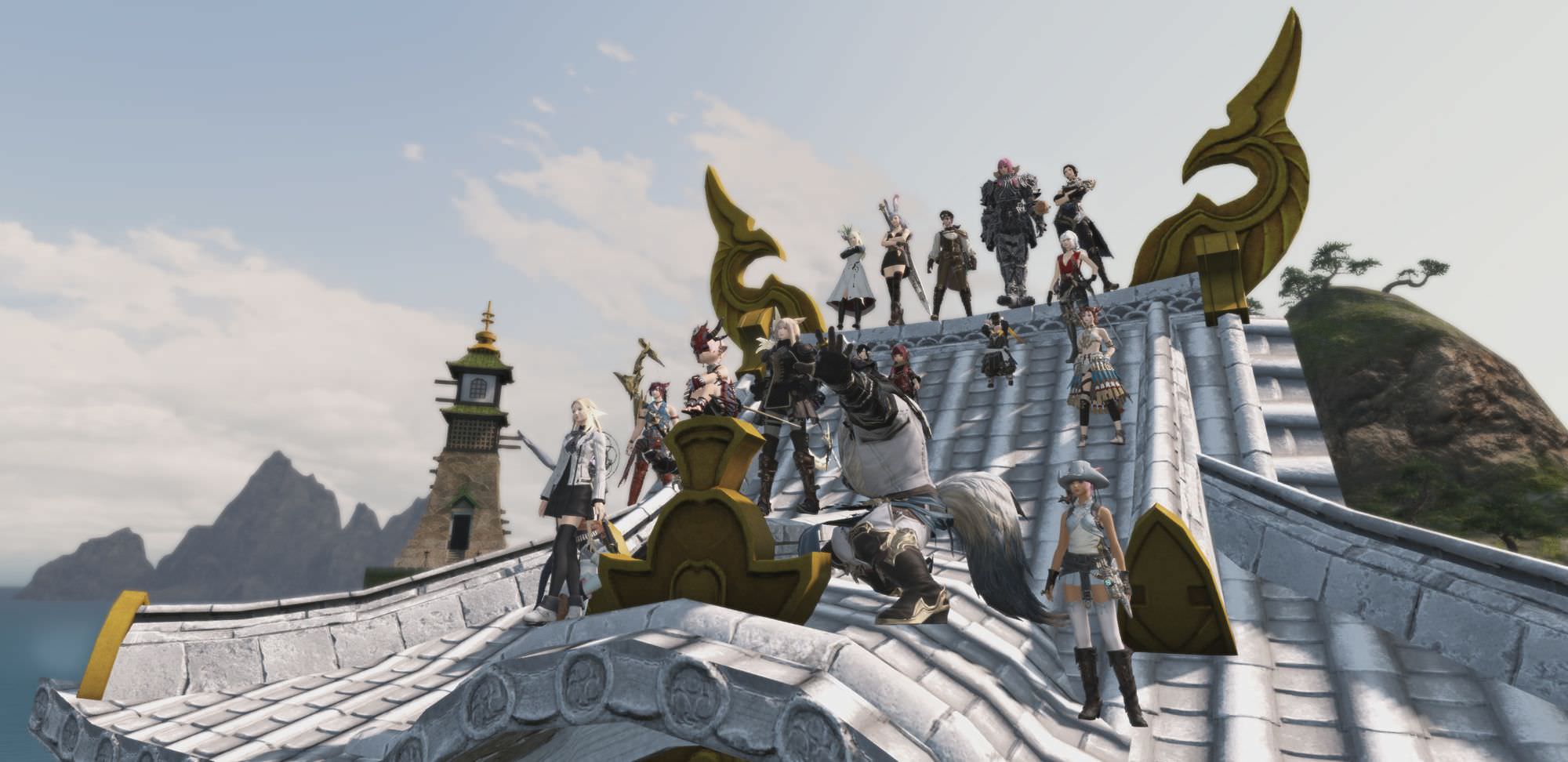 Founded in 2014 by Kitus Senreve, the Free Company is named after the bitch-ass that murdered us bajillion of times back in Turn 5. Now, Twintania just serves as the FC's official mount.
A band of casuals, doing their own things, at their own pace. While the Scions continuously expect us "Warriors of Light" to follow up with their impossible tasks, some of us just wanna do things that doesn't involve "saving the world".
... like having a group photo on our estate roof for example. Ah yes, very productive use of our time.
Most of TwT members hail from Malaysia & Singapore, with a few from the Philippines, Japan and Australia. As a band of casuals, we focus more the social, the chill and the lulz. We hangout almost every night at our Discord server.
Our members are free to pursue hardcore challenges and organise their own raid parties despite our pretty laid-back nature.
If you're on Elemental, hop in to Tonberry and visit our Estate!
Turn 5
Plot 49, 6 Ward
Shirogane
More to come about our FC soon.