Cafe Moogle,
Room #19, Plot 49, 6th Ward, Shirogane,
Elemental-Tonberry
Our FC Mate Zymz Merzix made a Convention Hall at the basement of our FC house. So I thought, I'd make a a Moogle themed Maid Cafe in my FC Room to complement!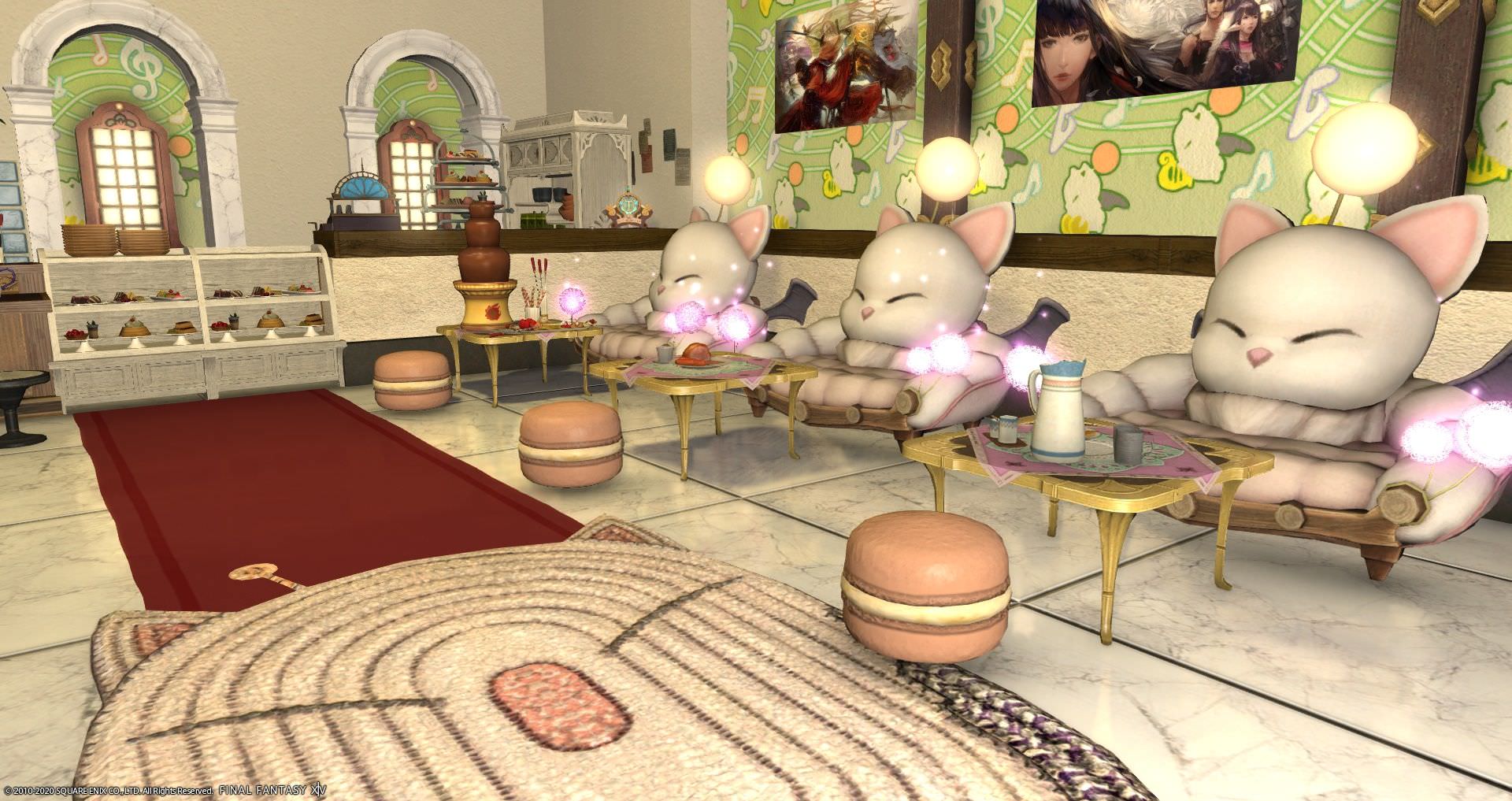 This was only my 2nd time at house decorating. And I started by gathering lots and lots of Moogle-related items. This view greets you as you enter Cafe Moogle. I really love the Moogle themed walls.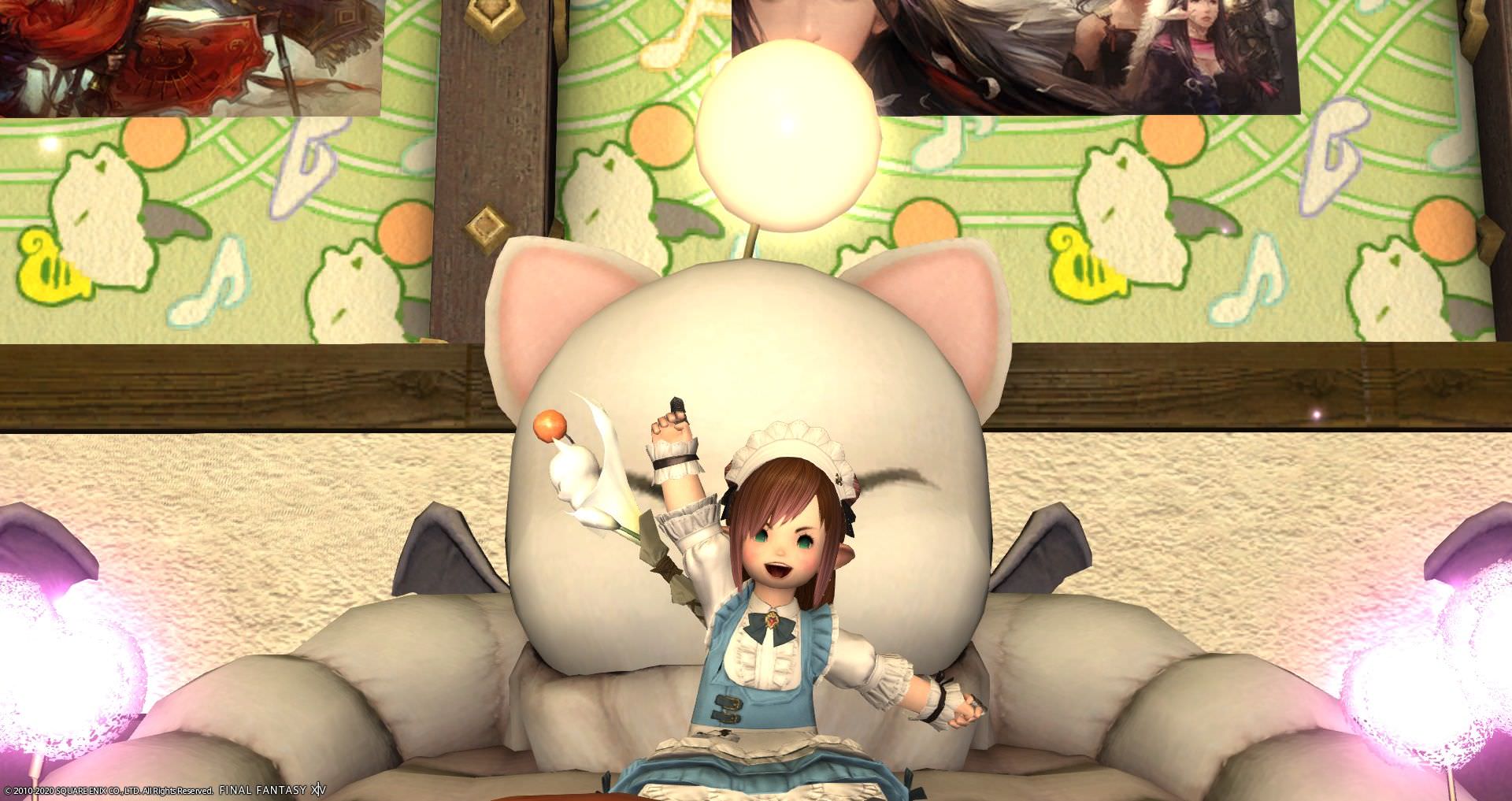 Plush Moogle seats and Macaroon pouffe seats provide comfy seating for the guests.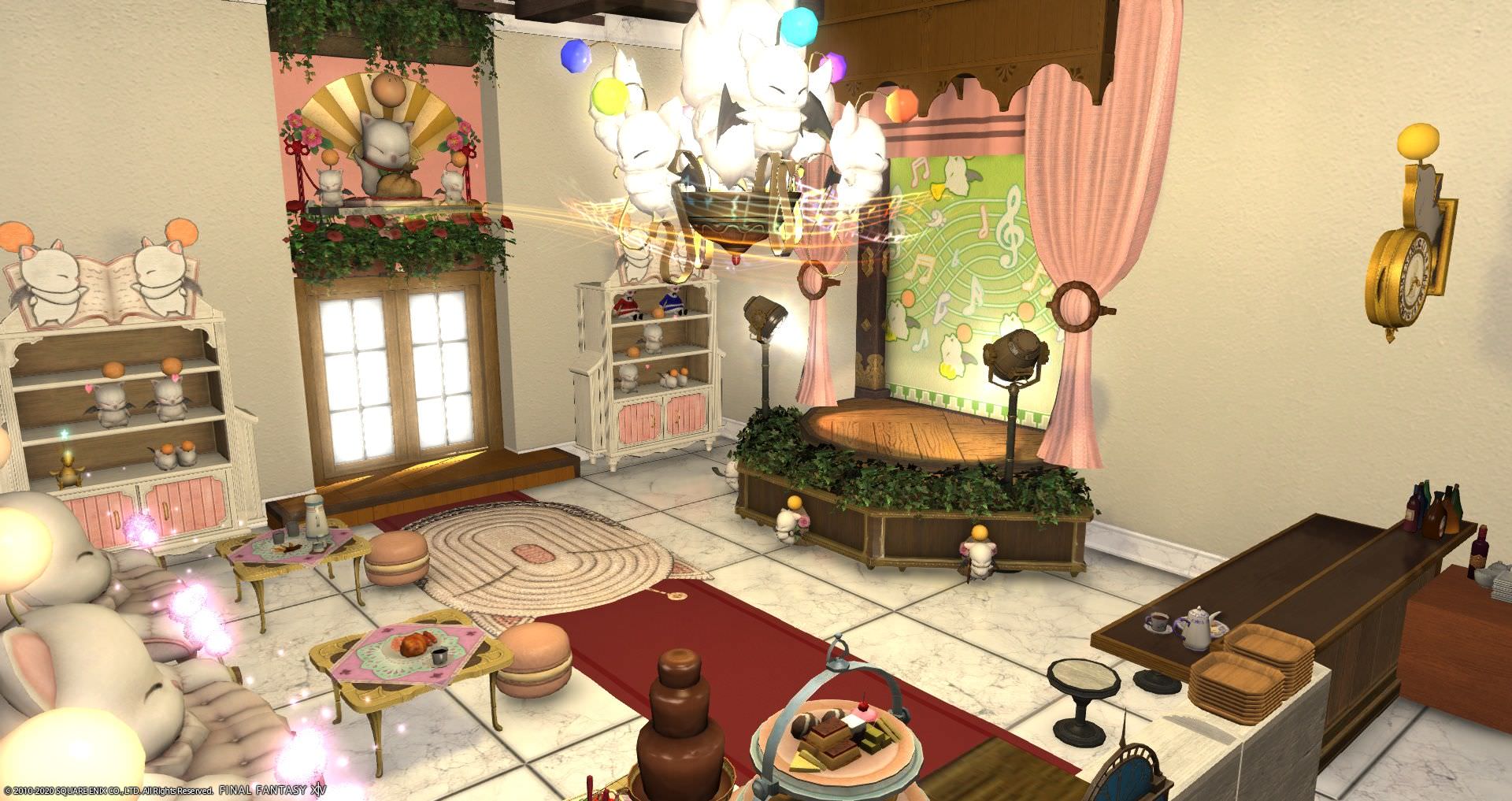 There's a little stage for Maid performances. I'm super proud of this mini stage, especially the decoration with the Moogles around the planter boxes.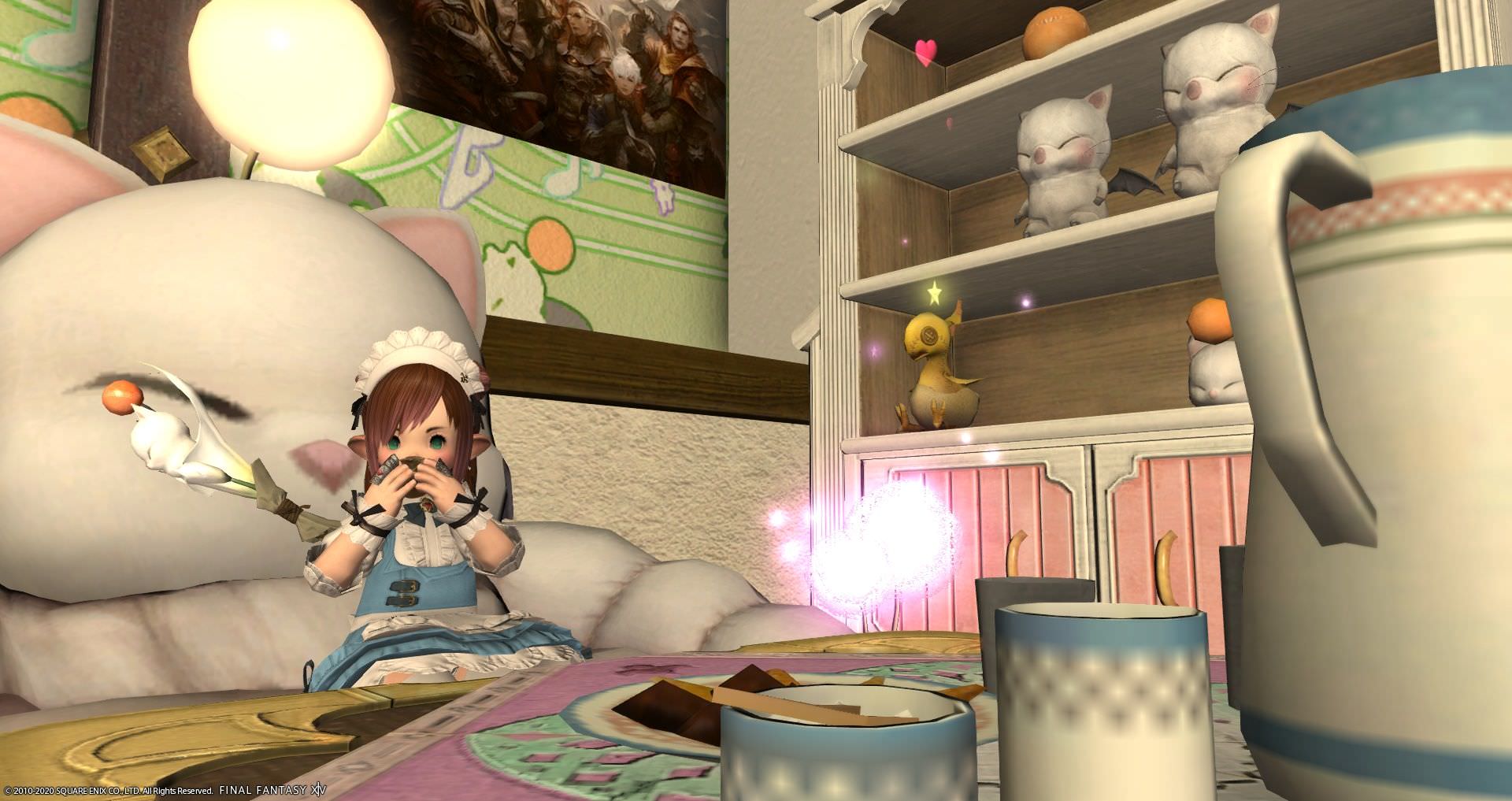 Sit back, relax, have a cup of tea and enjoy the performances.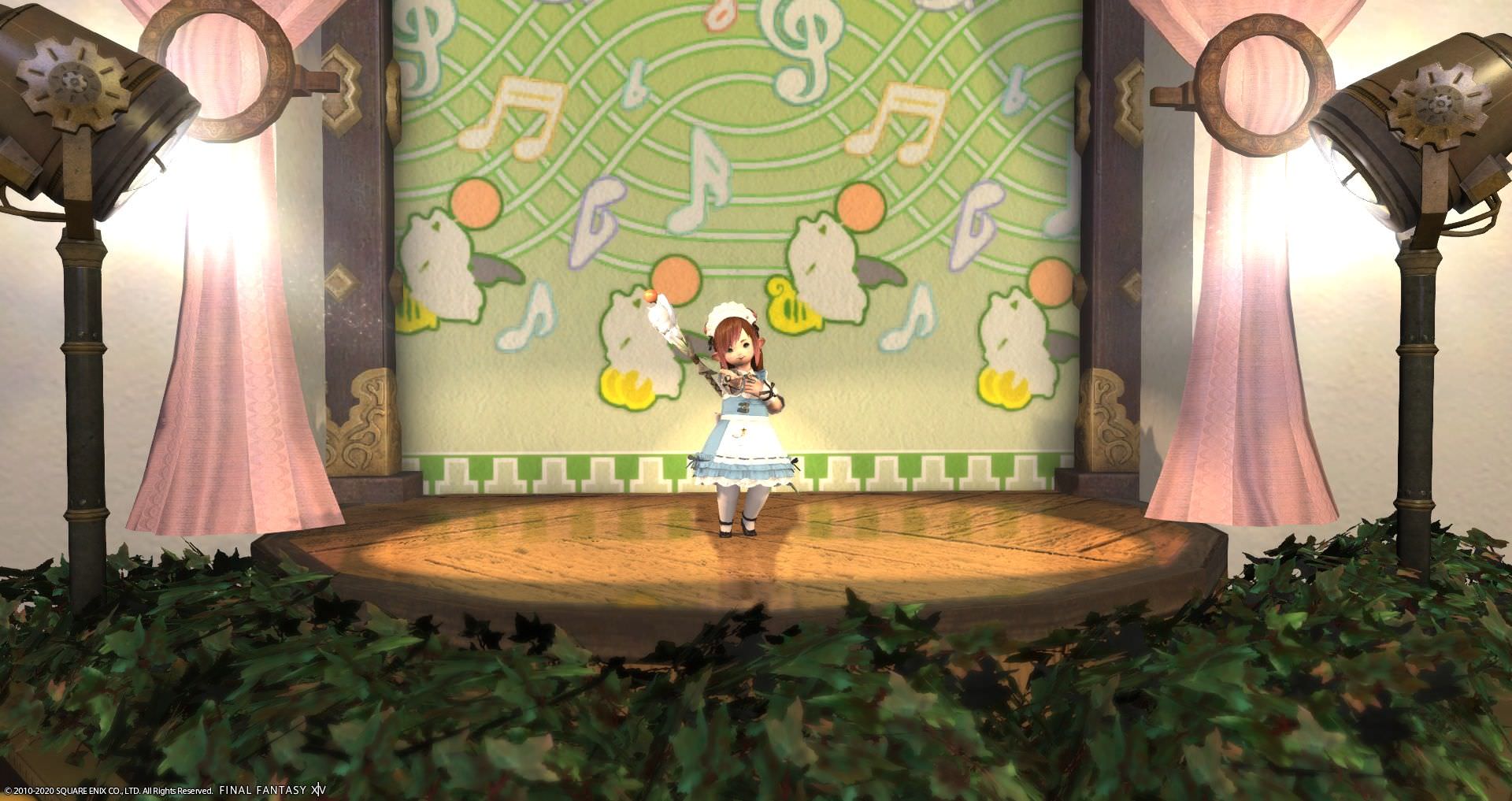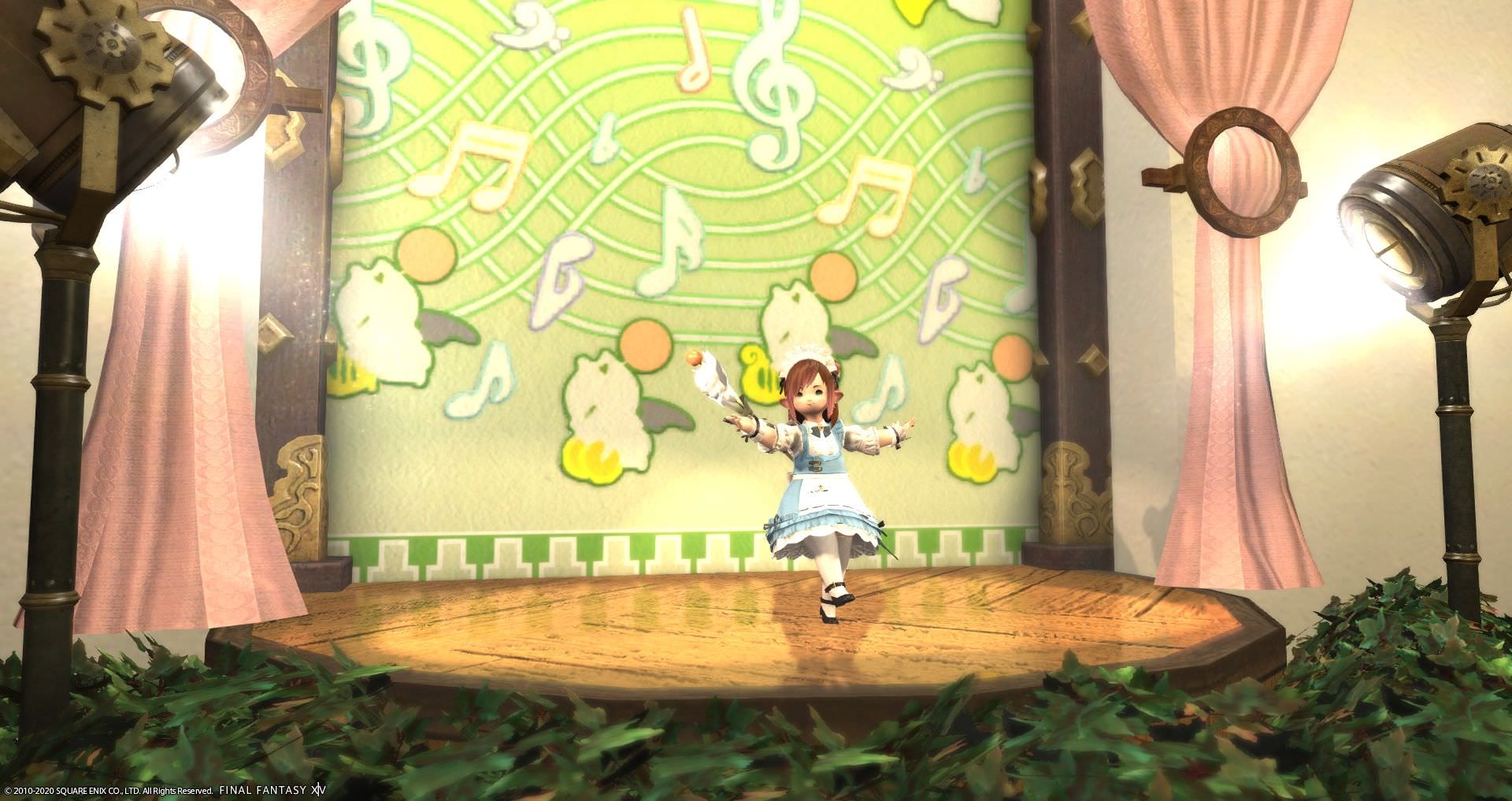 If you're lucky, you will be able to catch the Kawaii Maid Performance that happens sometimes in the Cafe.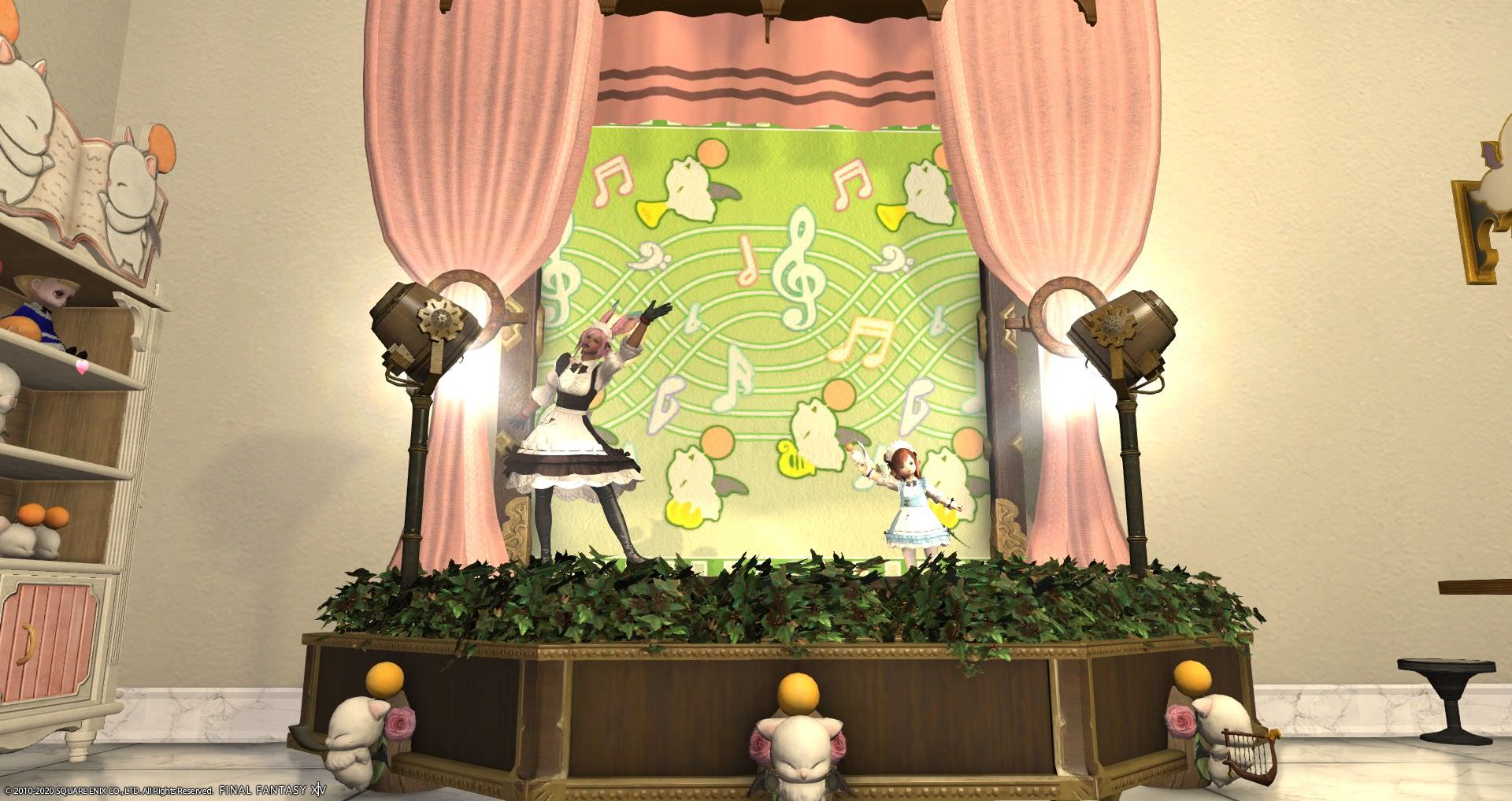 Cheering everybody on! The music and dances serenade every patron. Dance and cheer along!
Stuff yourself with amazing and delicious desserts in Cafe Moogle. You will be spoiled for choices, from cakes, to cupcakes to mini fruit platters, chocolate fountains and afternoon tea sets. Cafe Moogle has it all.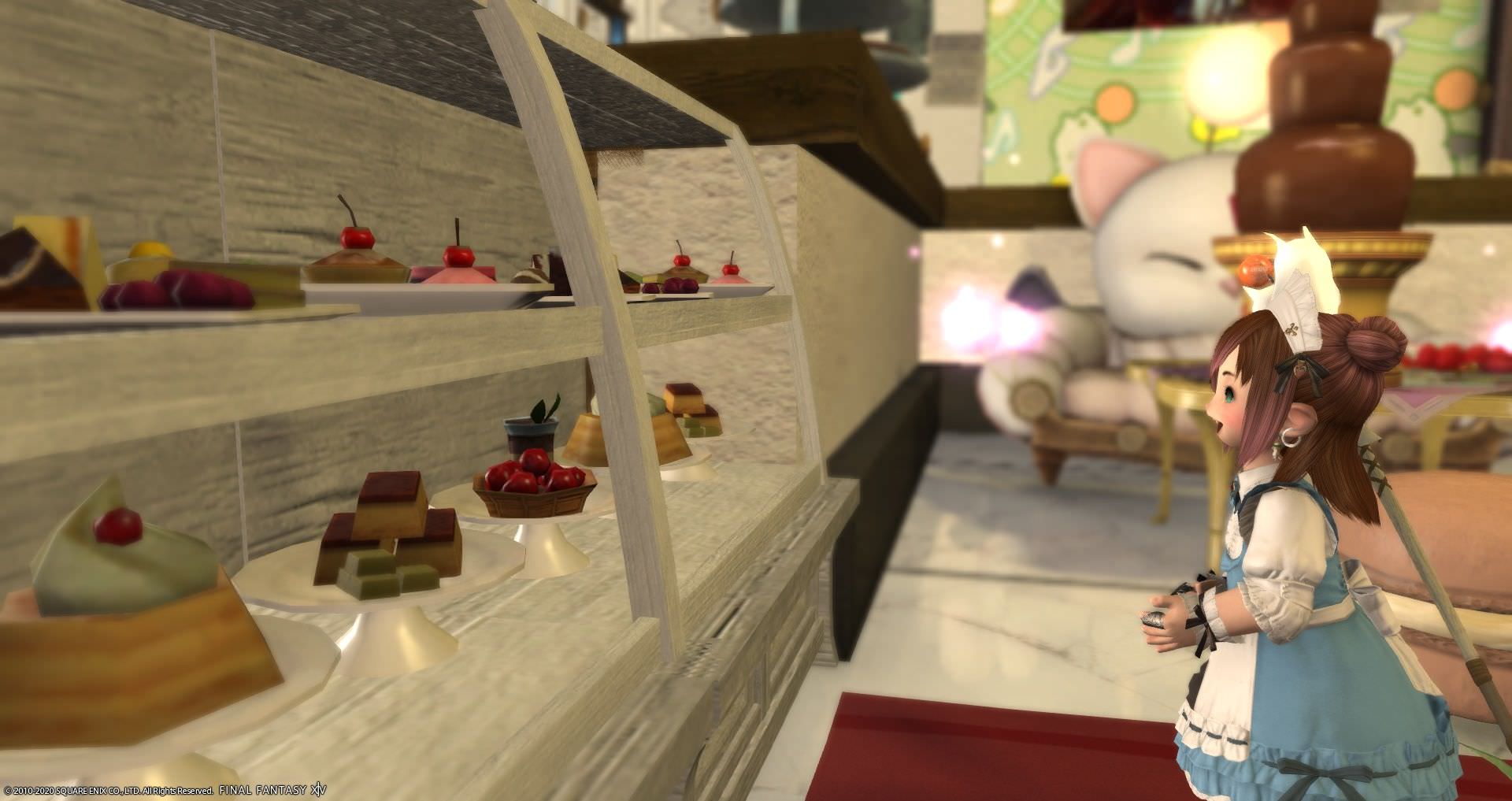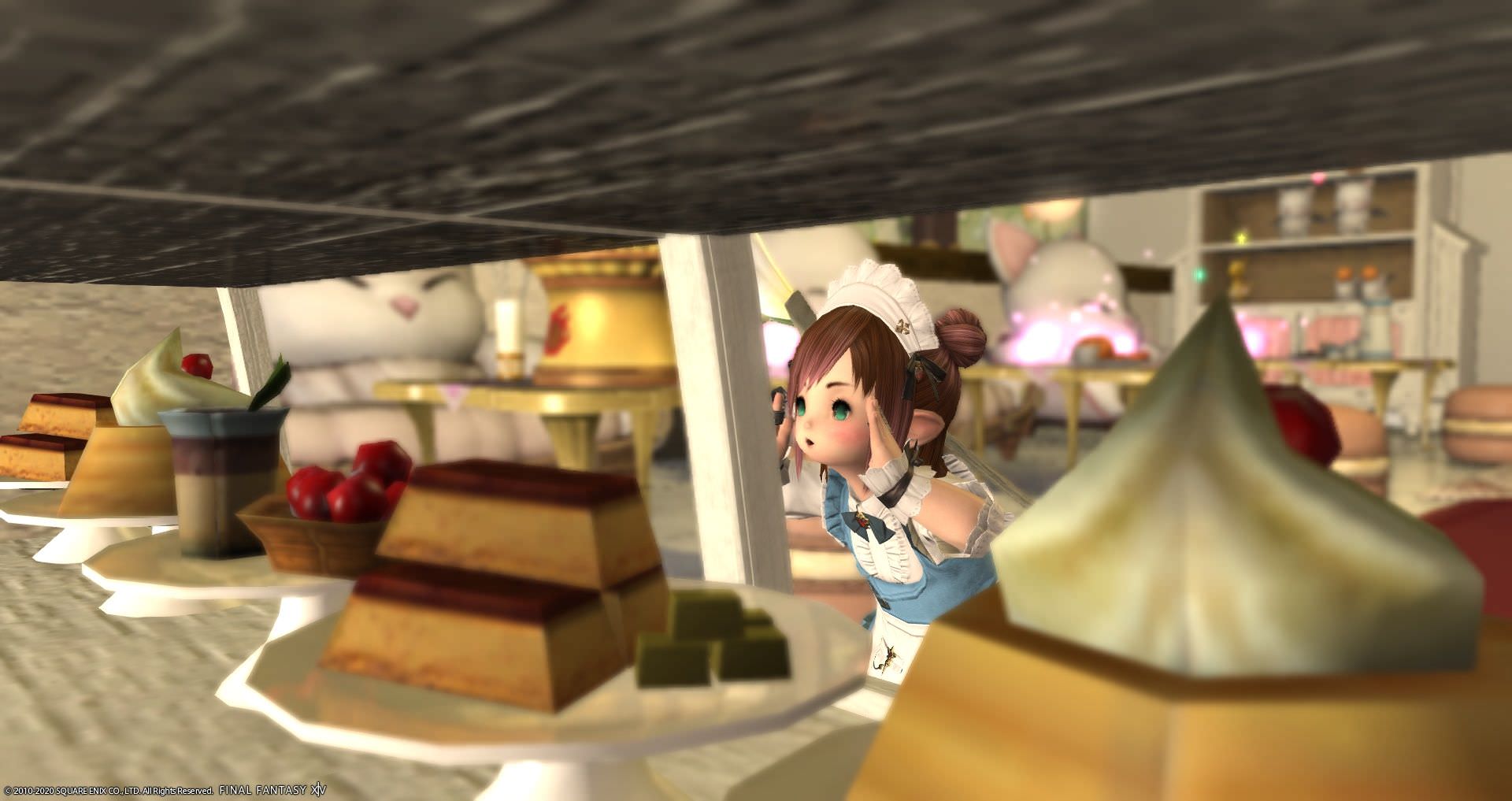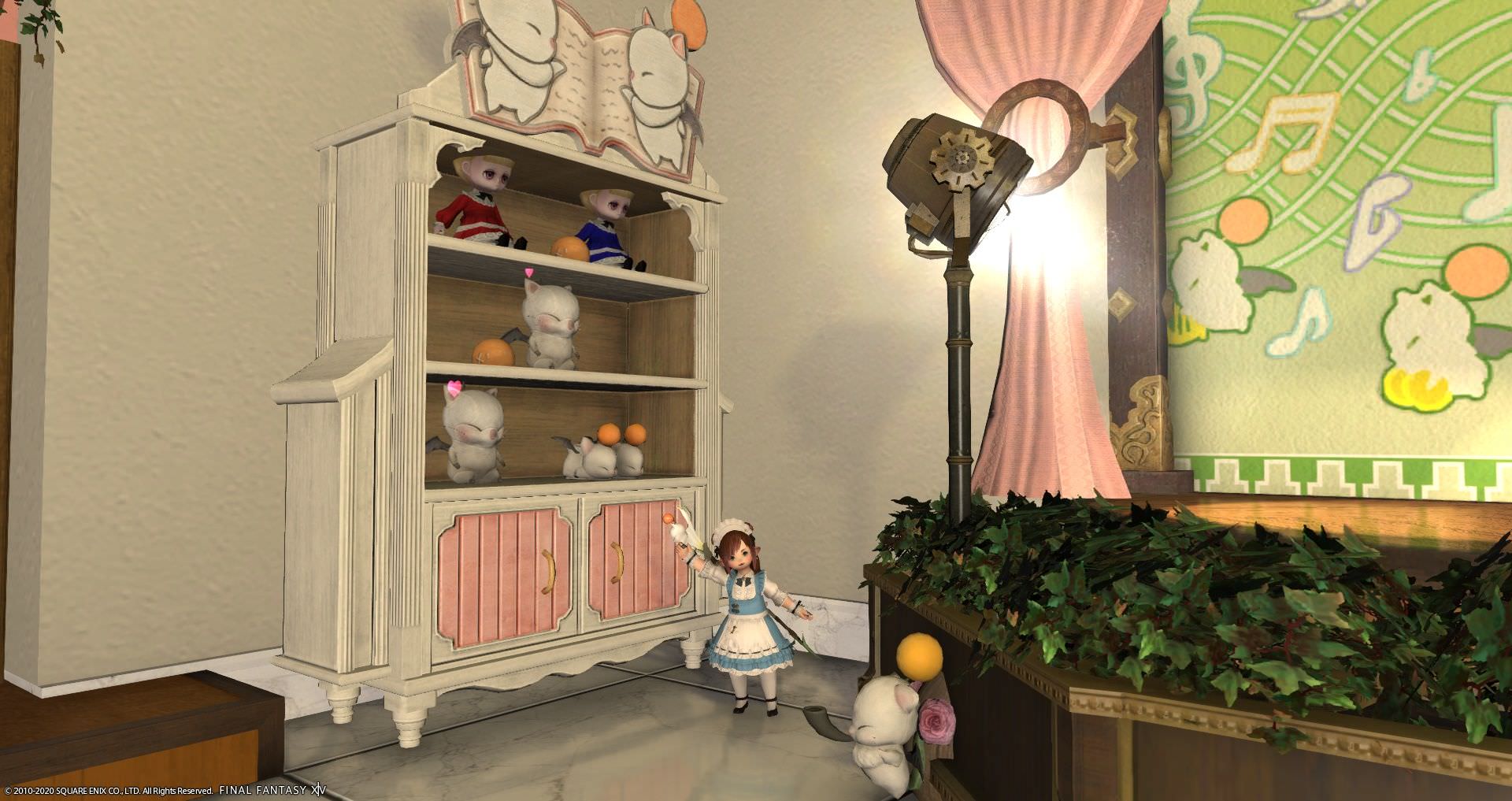 A themed cafe is never complete without selling merchandise. Here's some Moogle themed and cute-themed merchandise for purchase. Bring a cute Moogle plush home today!
I really enjoyed decorating this space and was pretty chuffed to see many guests and our own FC members come by to hang out in this room. Looking forward to the next build!