Somewhere in some part of the world is celebrating a festive called Eid al-Fitr, a religious holiday where you can look it up yourself(and here's the link you lazy bums). But since the world is currently having a pandemic and offline meeting is a no-no, so we thought, why not FFXIV? And here we are.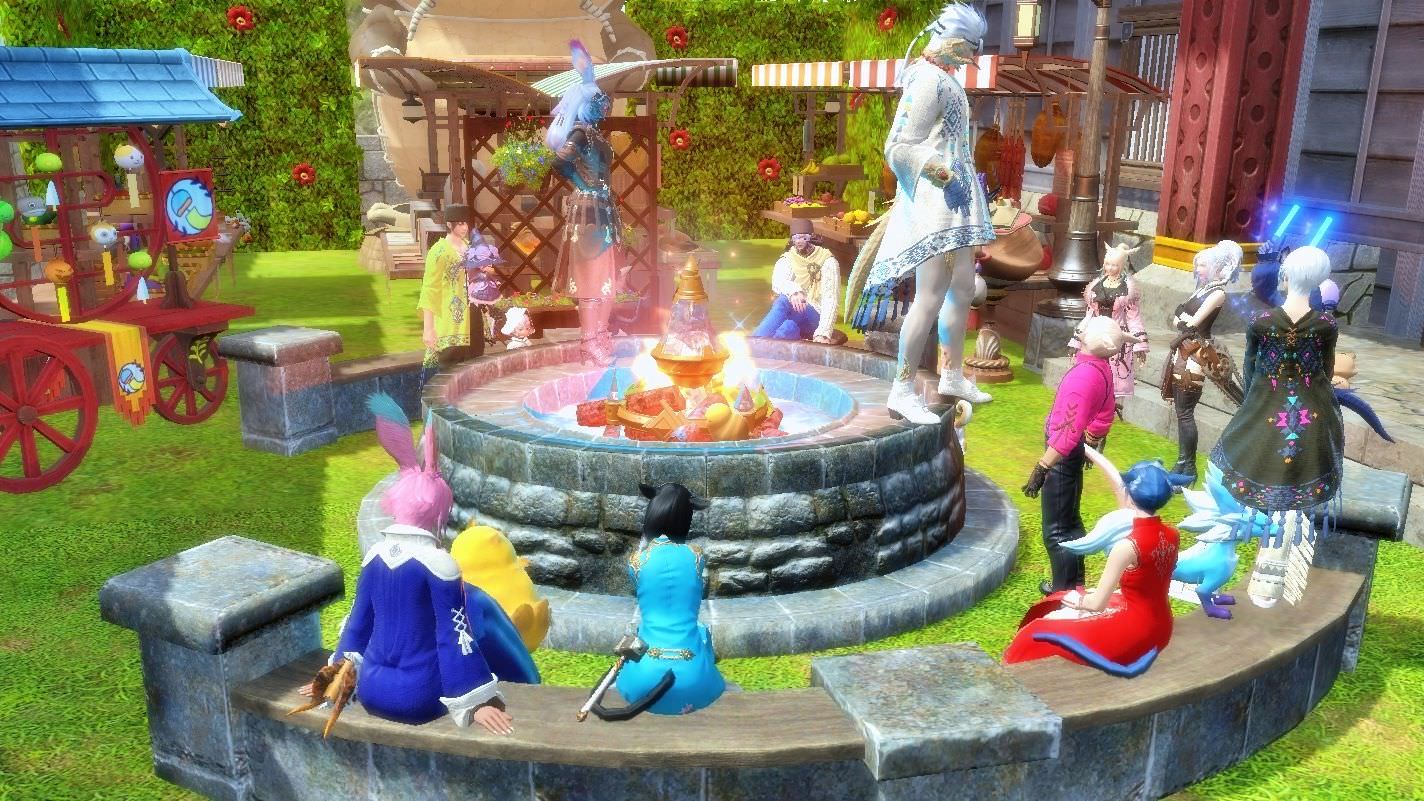 As usual, we started from the FC house. Gathering all the peeps up. And of course everyone came wearing their best, cute-looking, festive outfits.
While waiting, we prepared huge bazaar of foods for the guest to enjoy and filling up their tummies(no worries, we didn't serve Meol)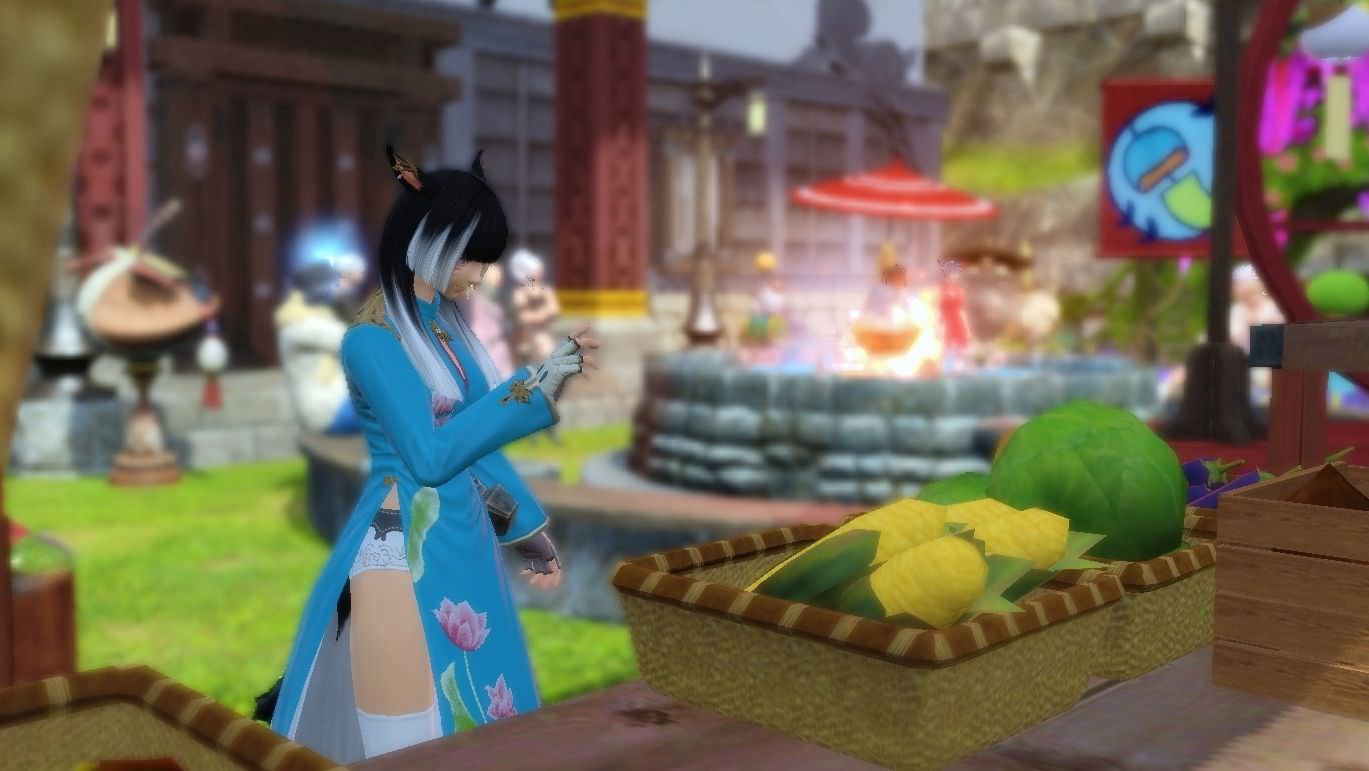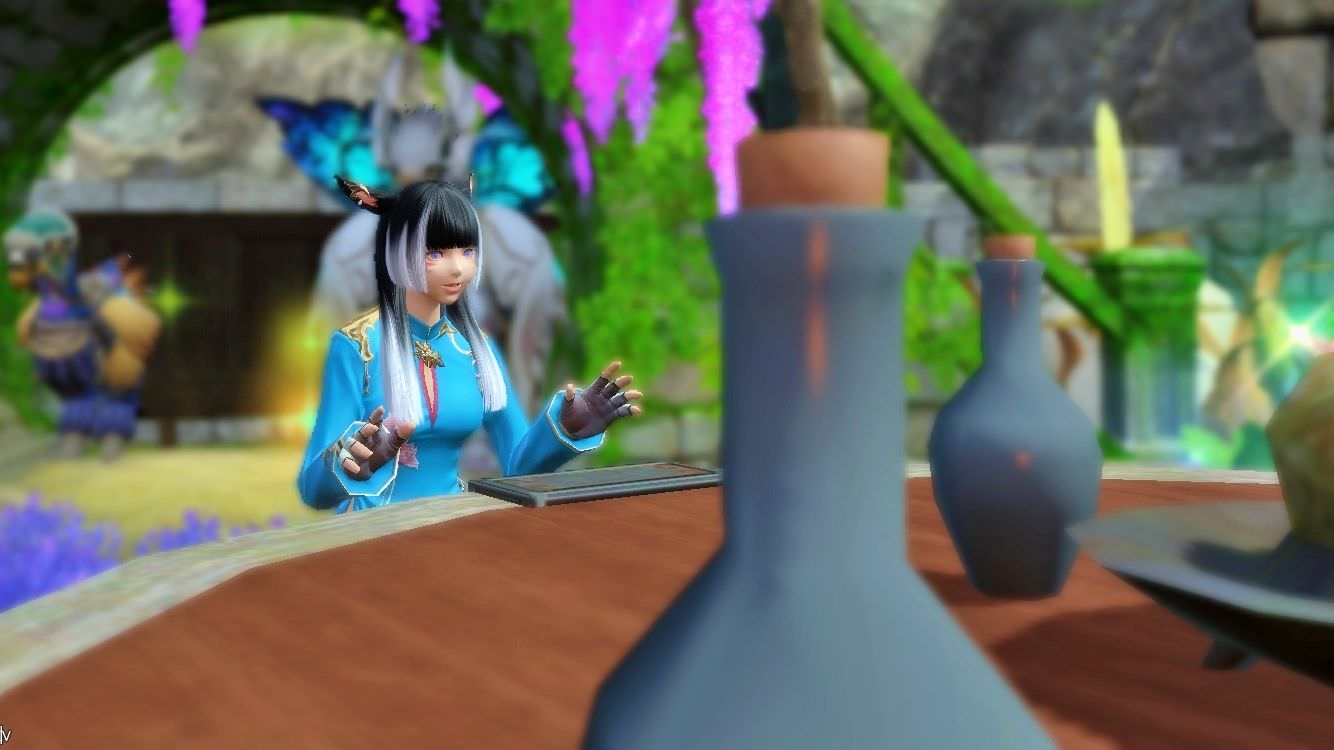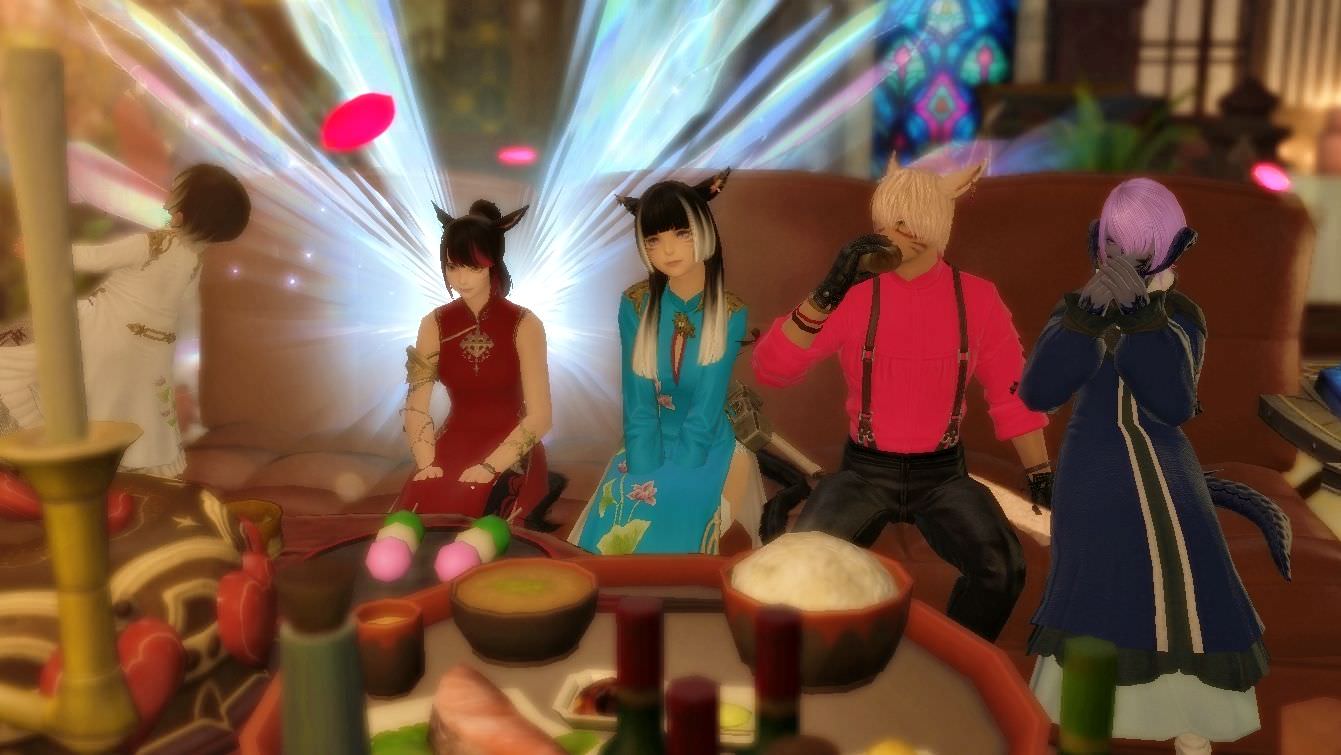 Once everyone was there, including our FC leader, then we proceed to enter FC house. There, we got more foods and a place for us to hang around. It was quite happening. We laughed and  we cried (because we laughed hard).
Next we proceeded to go outside. It was a nice sunny day so why not? www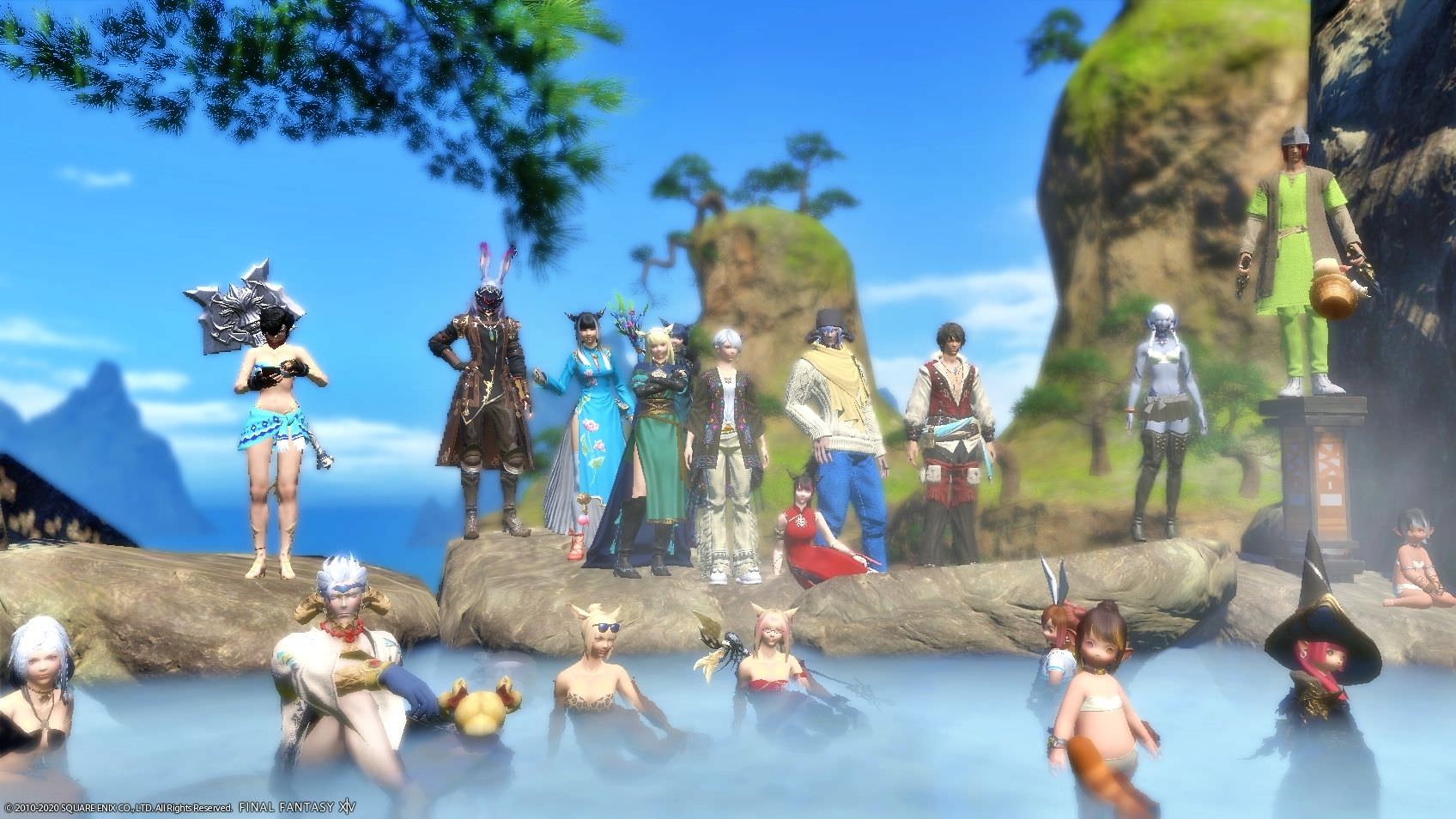 And then onsen...to be honest I dunno why onsen...why though?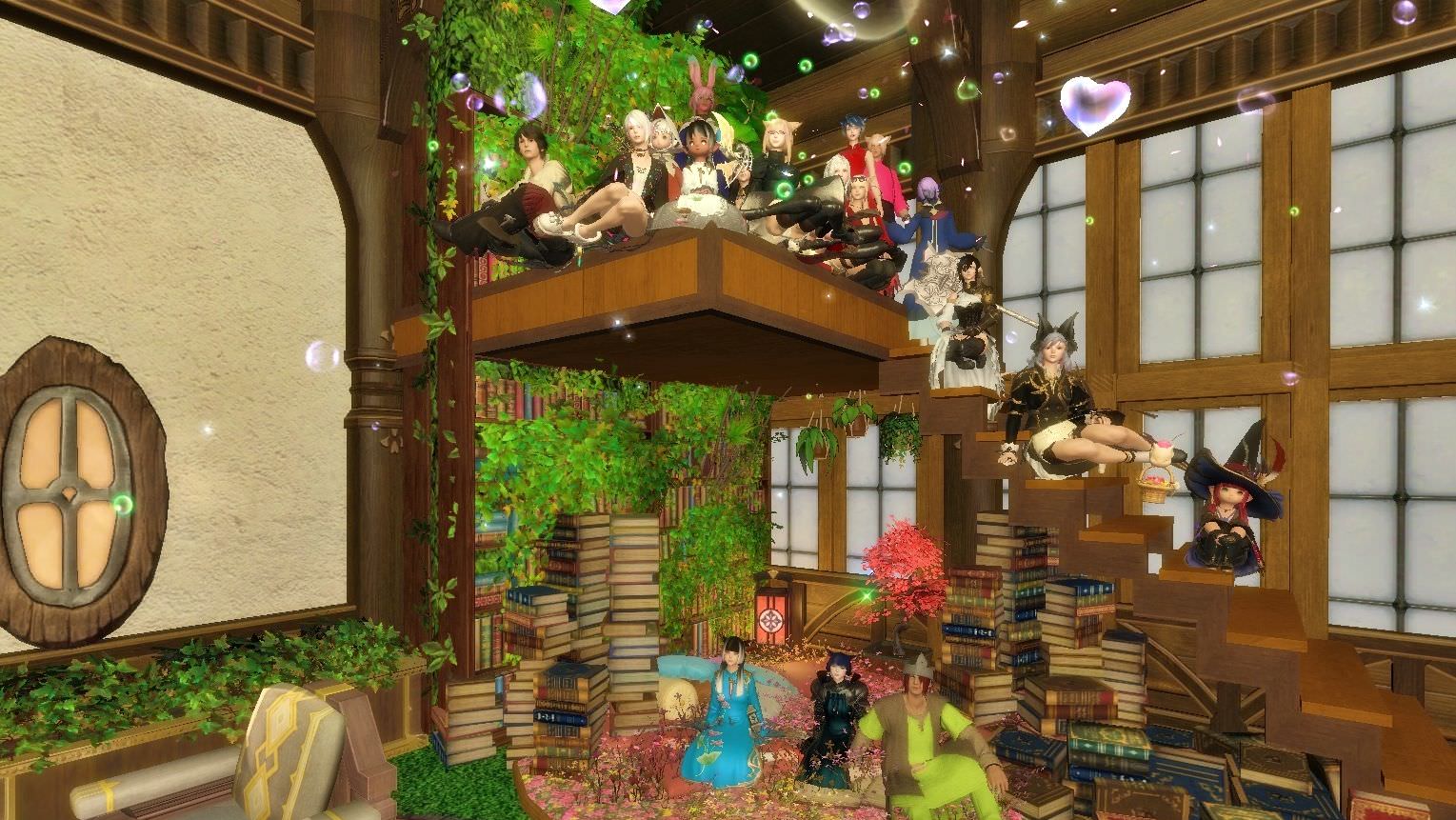 My house(Plot 22, 8th ward, Lavender Bed, Tonberry, Elemental incase you wanna give a visit wink wink) was also part of the visiting points. I'm glade the place is nice enough for a photoshoot.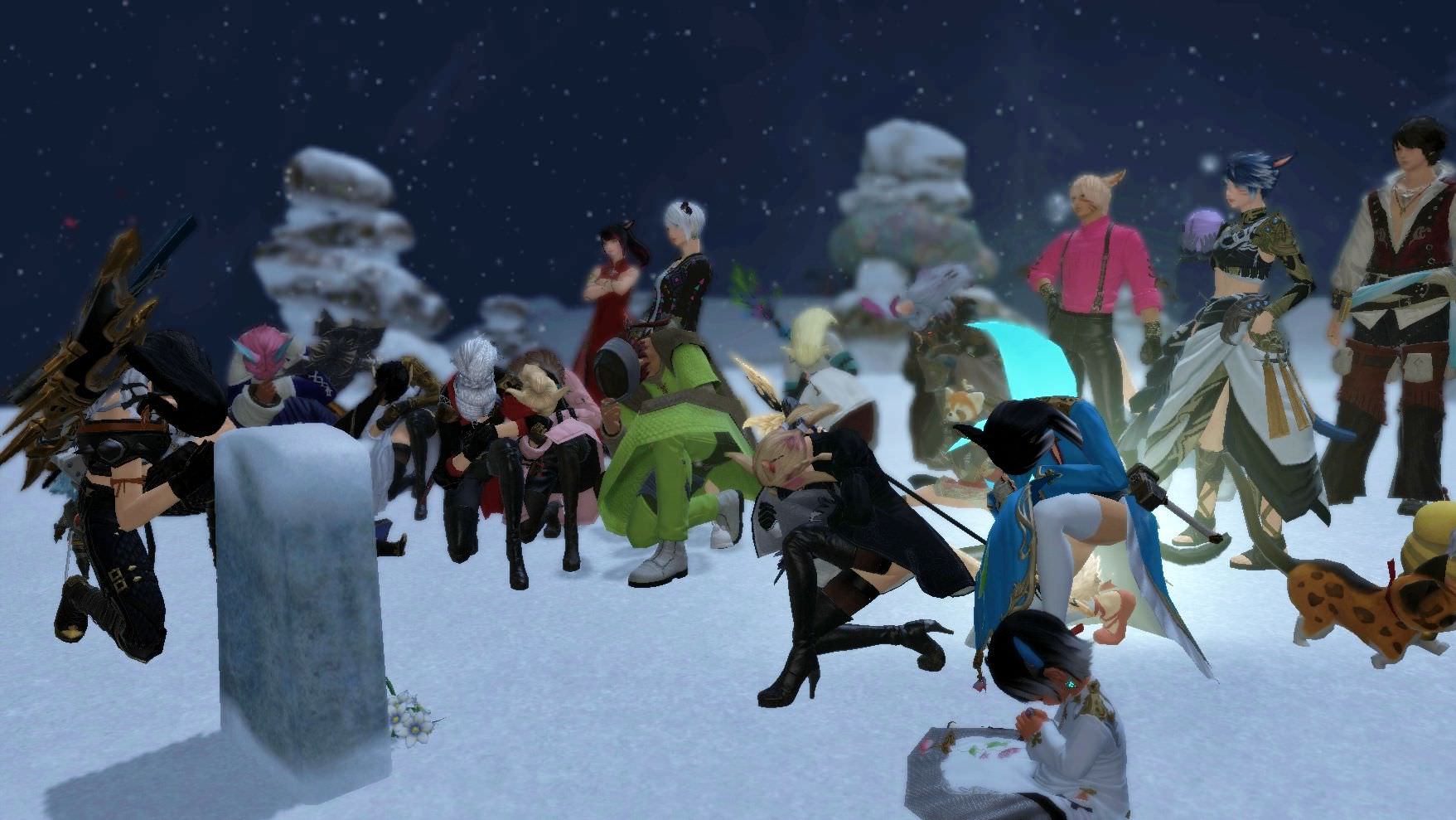 And last but not least, visiting an old friend. In real life, some families will try to visit their old family members grave during Eid. So we did the same...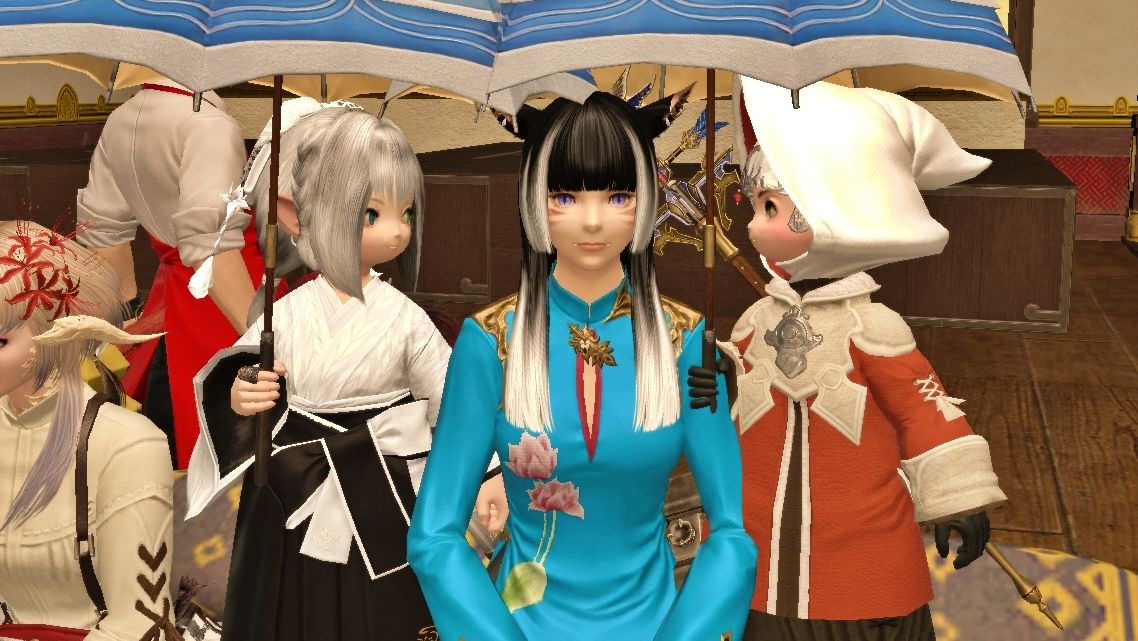 And that's all for our Eid journey virtually. See you next time~