Location : Uldah - The Goblet Ward 21, Plot 25
Once said that the Sultana's Seven once gathered somewhere to plot the rise of their beloved Sultana....that somewhere might have been here. The present owner now invites you for a tour of the lovely stone brick cottage sitting at the edge of a thousand foot cliff.
Namazu's adorn the street with each one of them comparing who's cannon might be further out.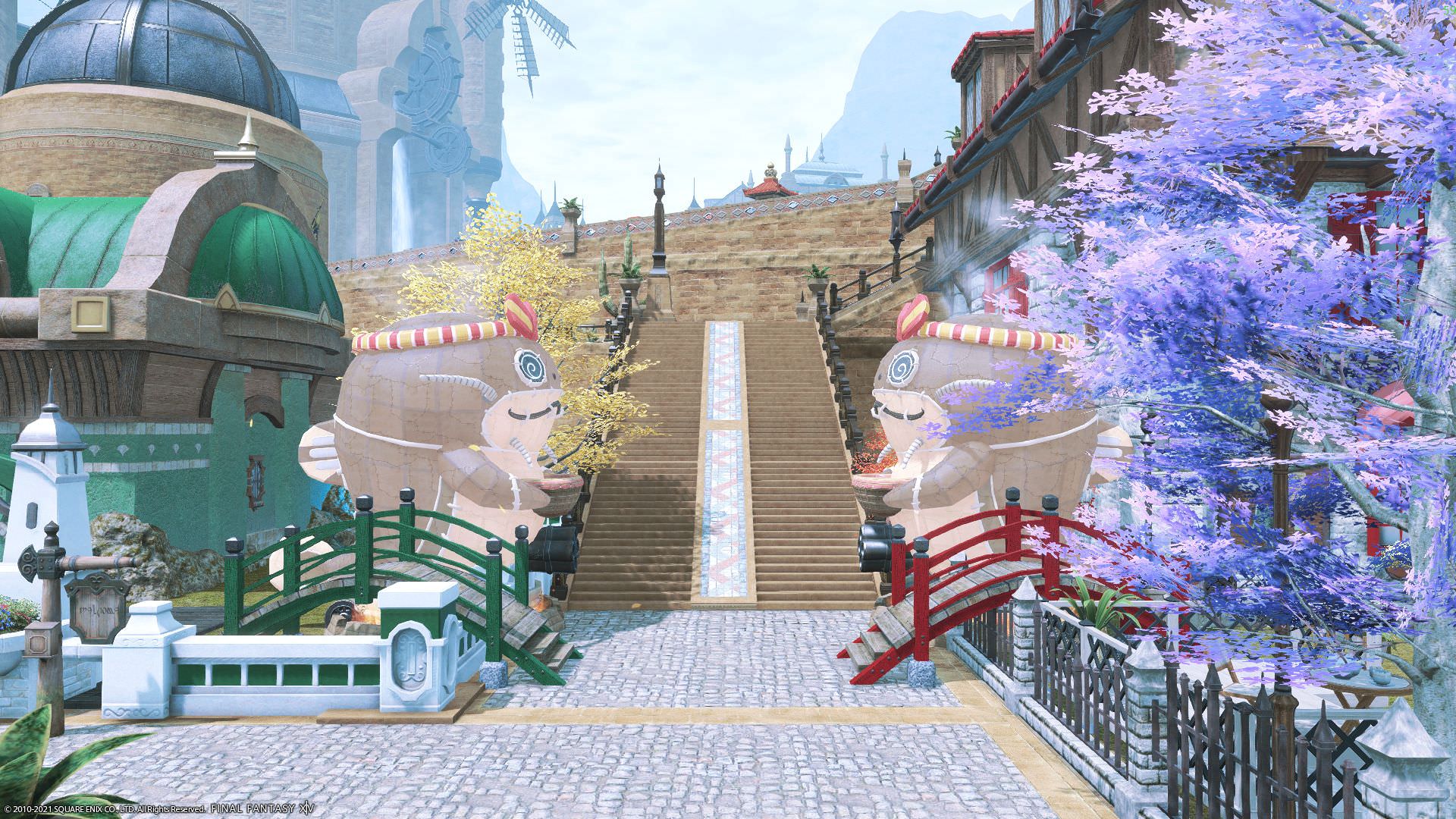 The current owner has seen it fit to adorn the house with their trophies and little comforts in life.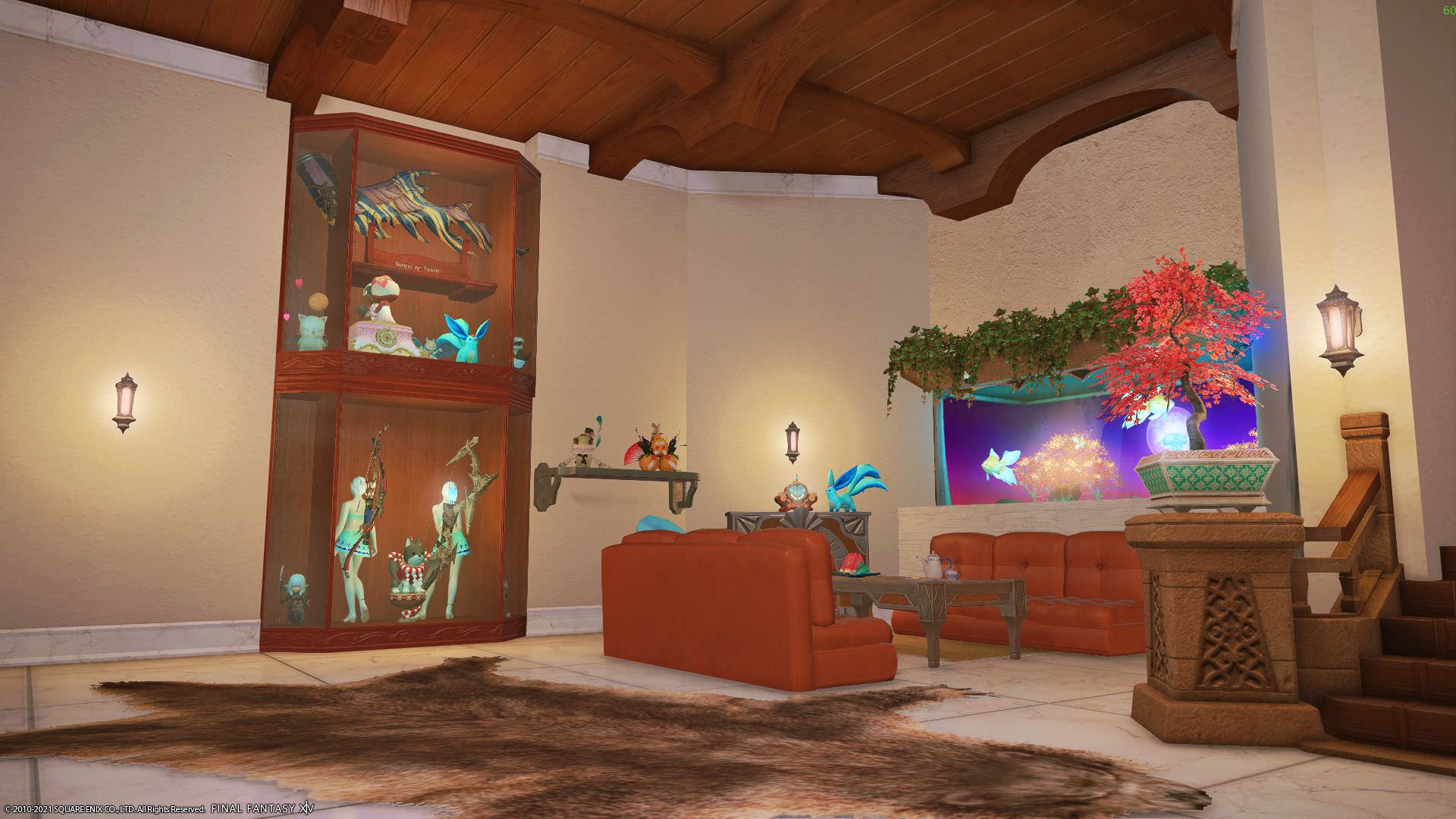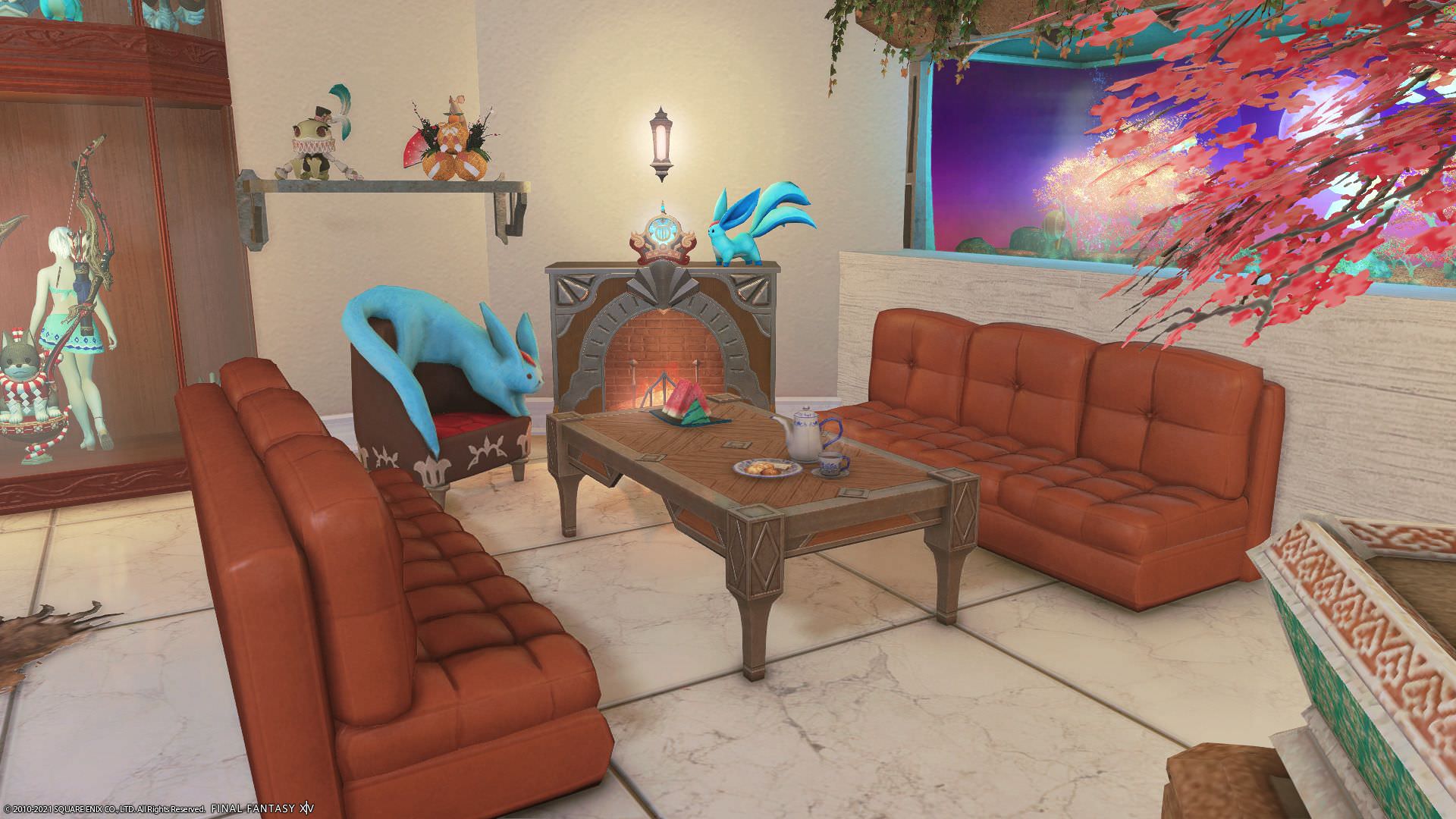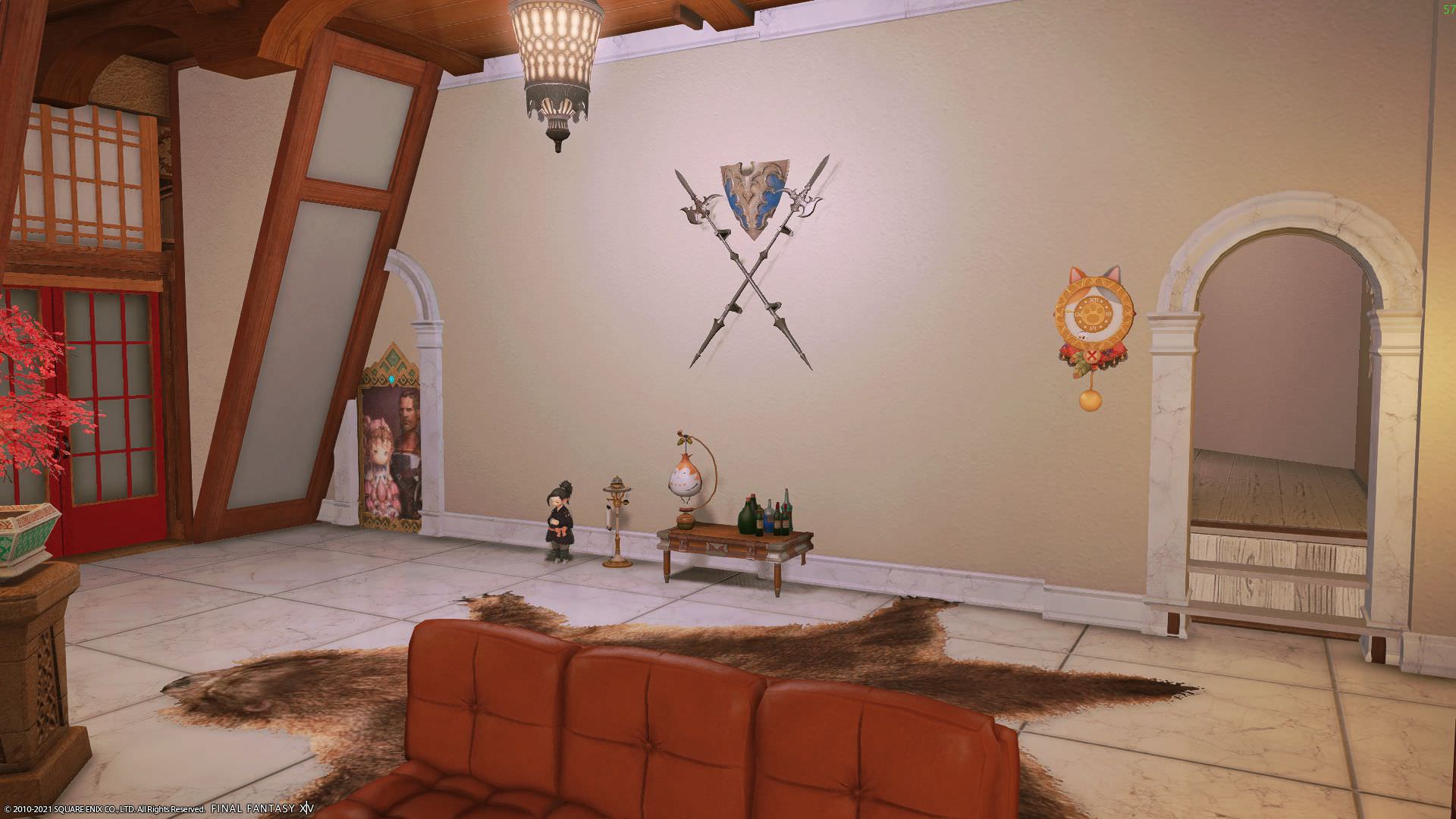 A robust kitchen with helpers that will prepare any dish you desire....as long as it doesnt have Popotos in the recipe. (no one knows who that apron belongs to...its just there)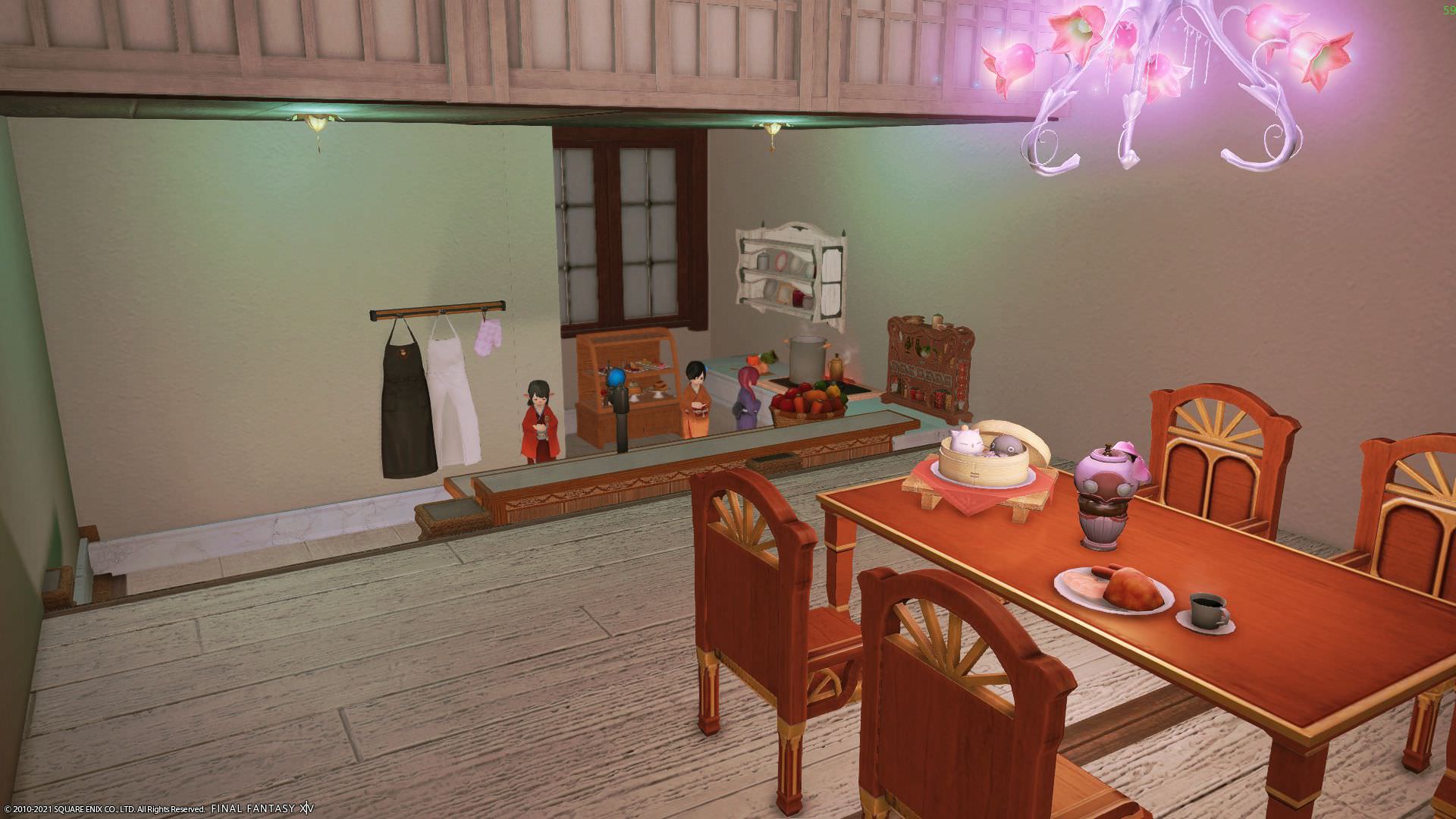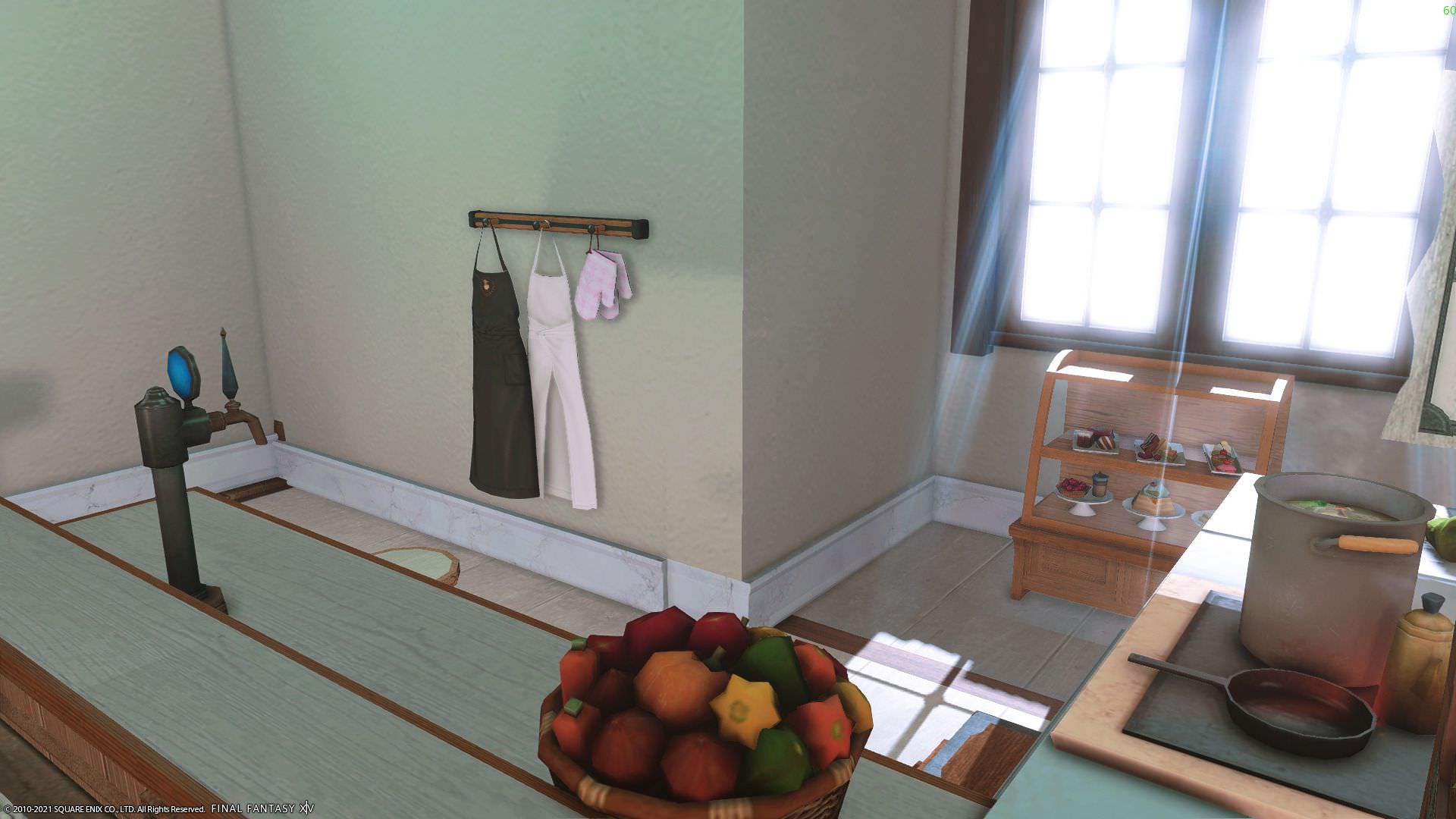 Moving on to the upper levels a quaint bedroom with a working desk, because who doesnt want to sleep while staring at their piles of paperwork left undone.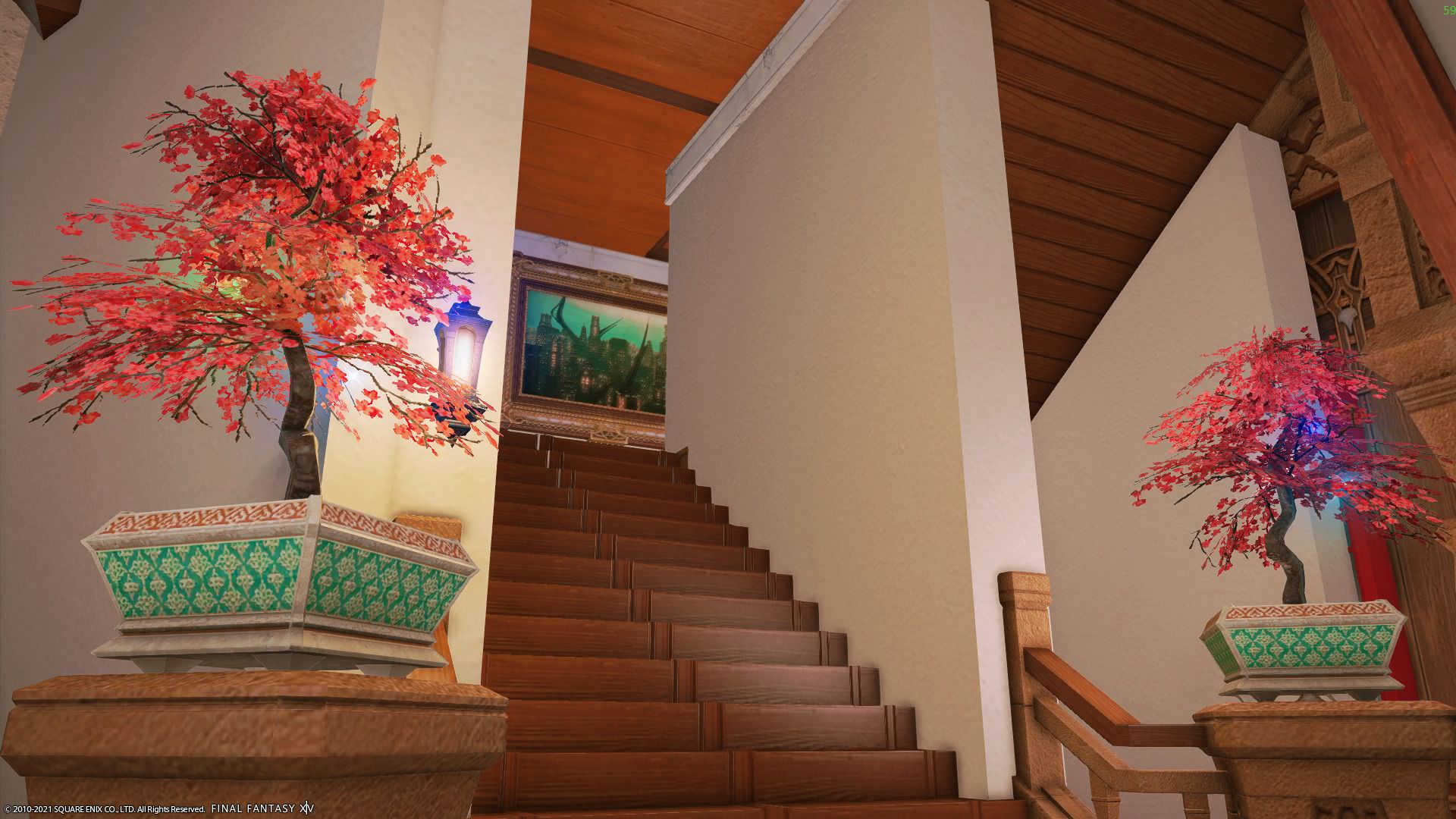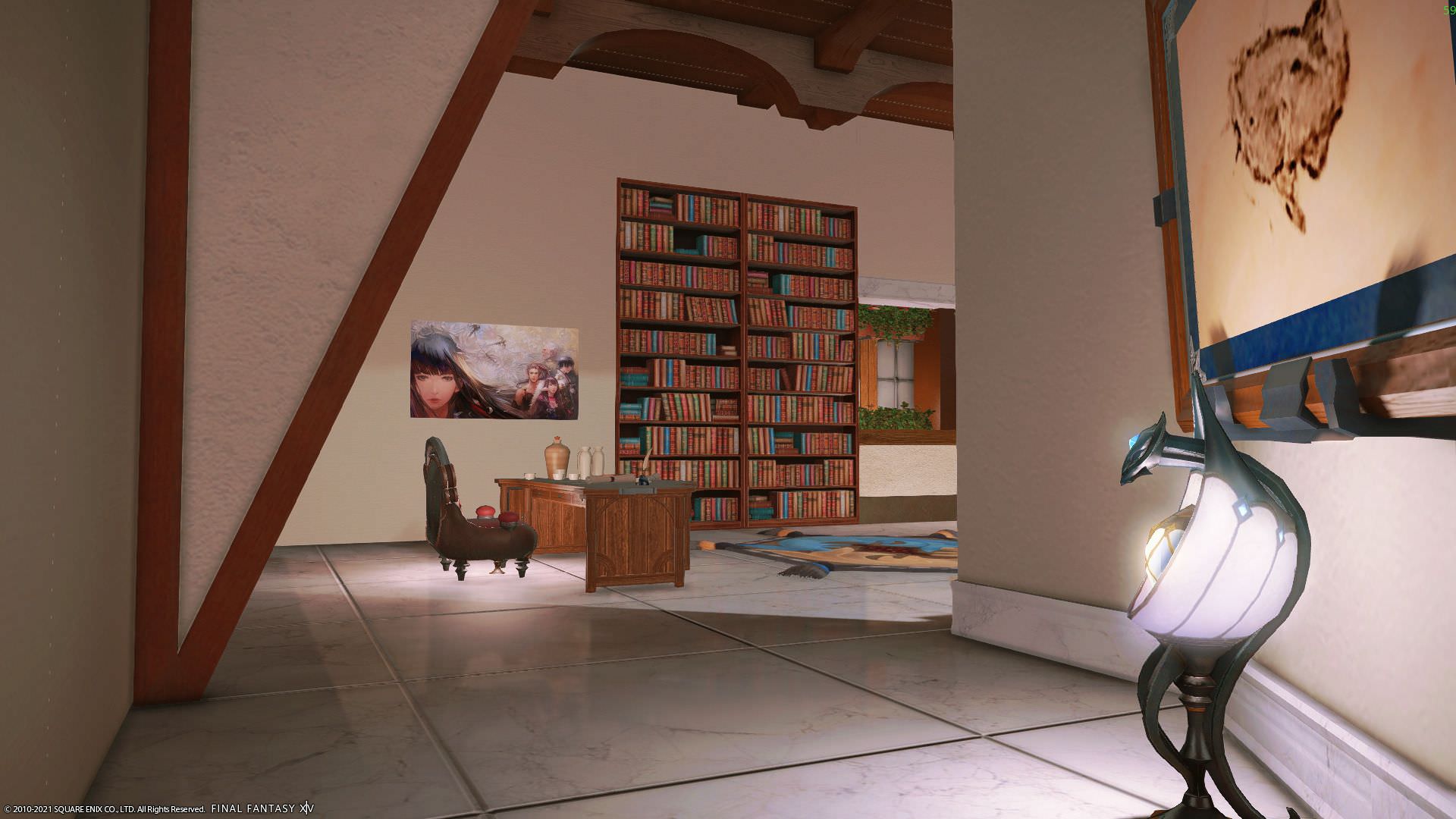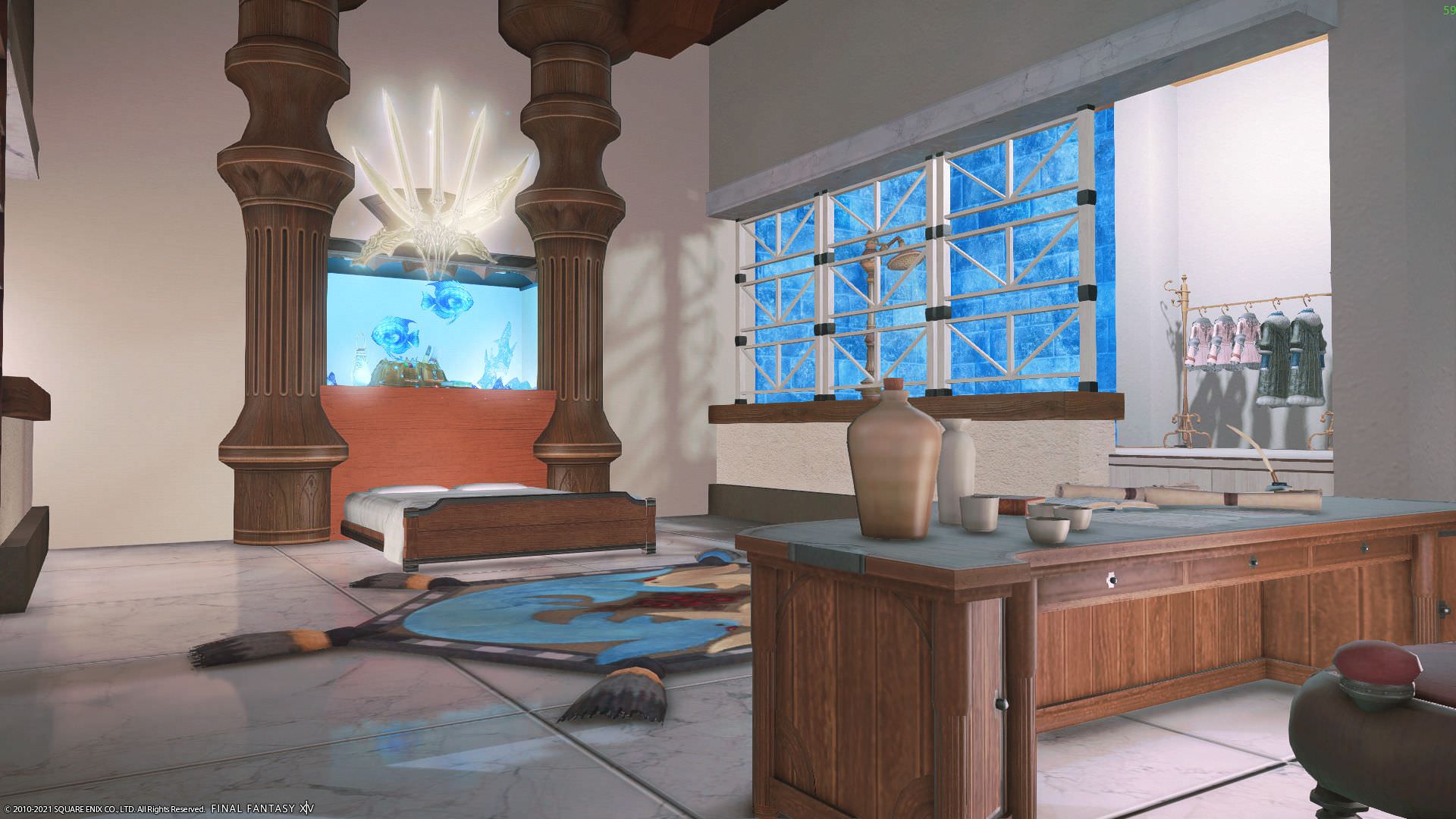 Nothing end the day like a good warm shower....but alas none of the clothes prepared seem to fit...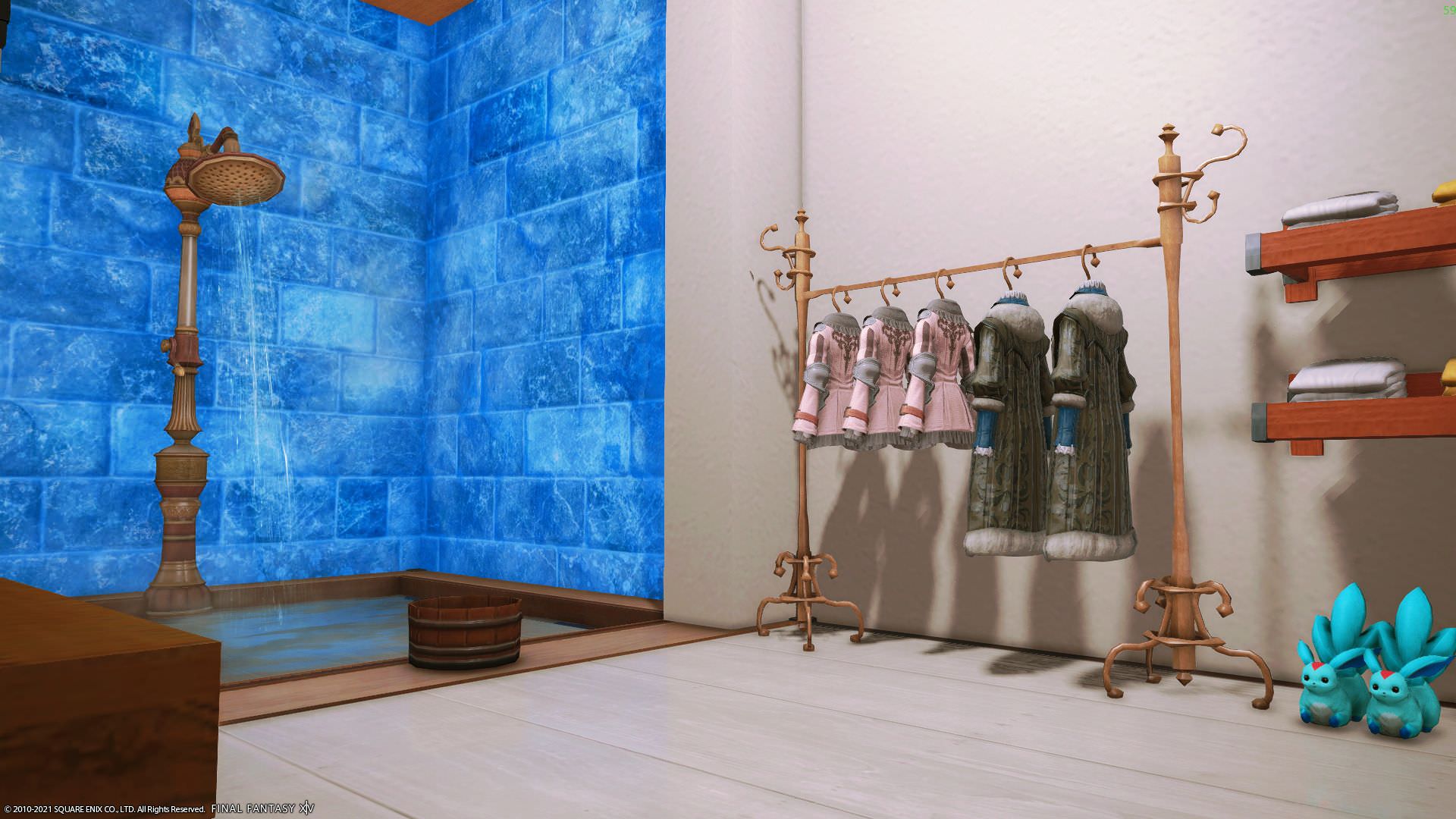 So drop on by, visitors are known to enter and never leave. I guess the hospitality here is just that good.



Oh and did we mention it comes with a fully stocked cellar.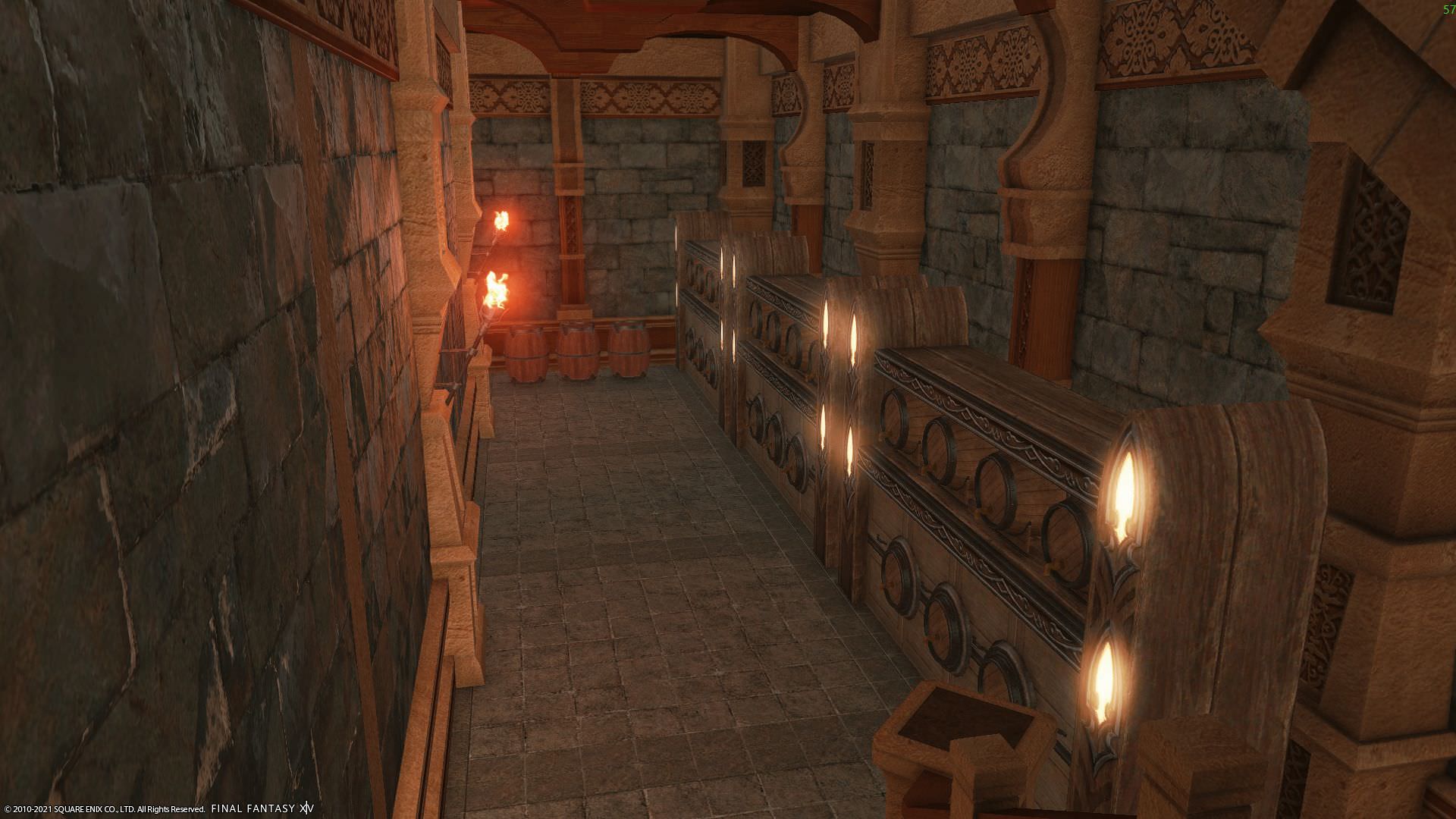 And then...there is this barrel........