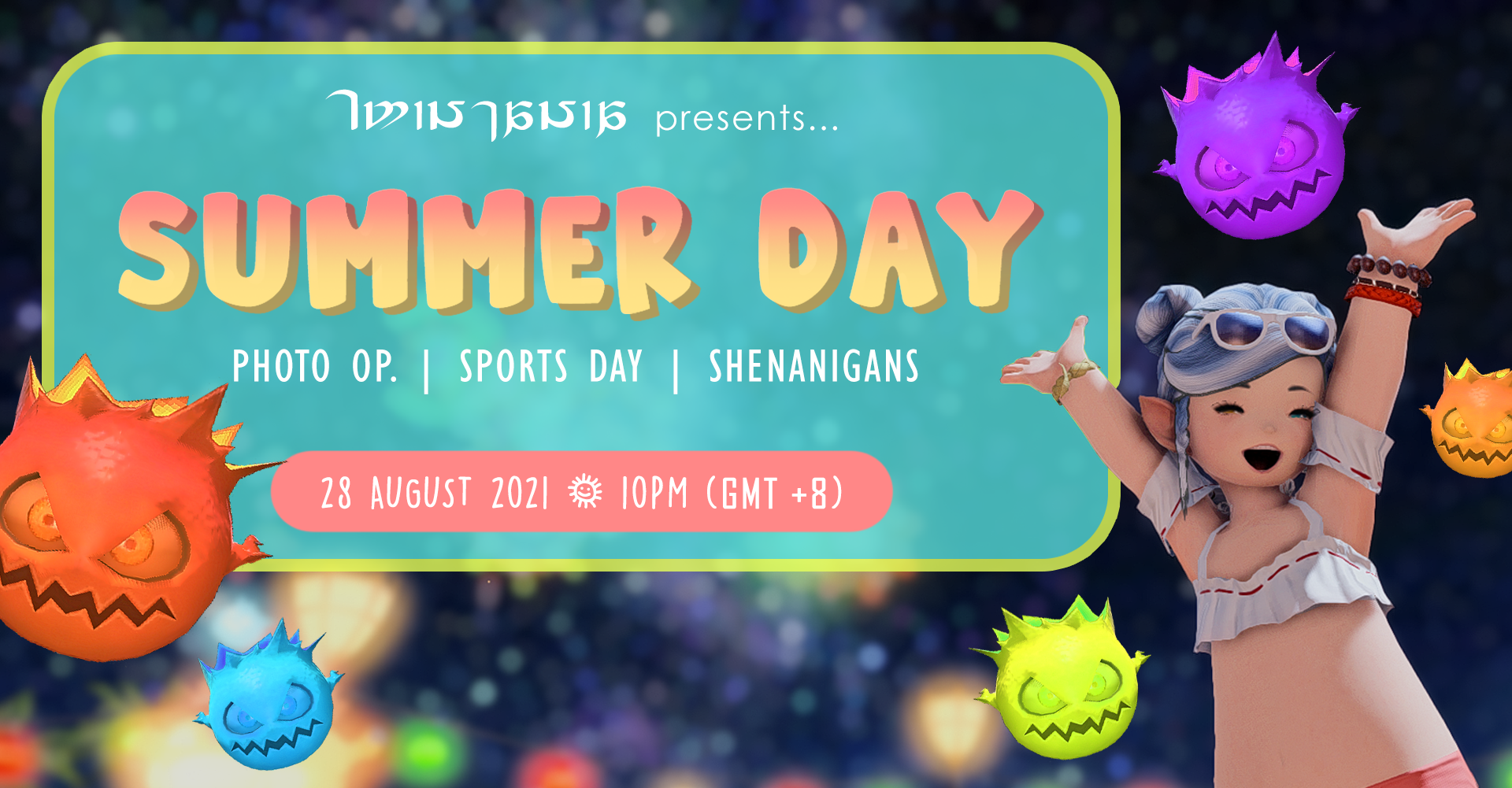 ⛱⛱  SUMMER IS HERE ! ! !  ⛱⛱
Time to have some fun in the 🌞

This year's summer we have a new activities planned. We Sports Day organized and our fellow TwT and friends are ready to give it a go !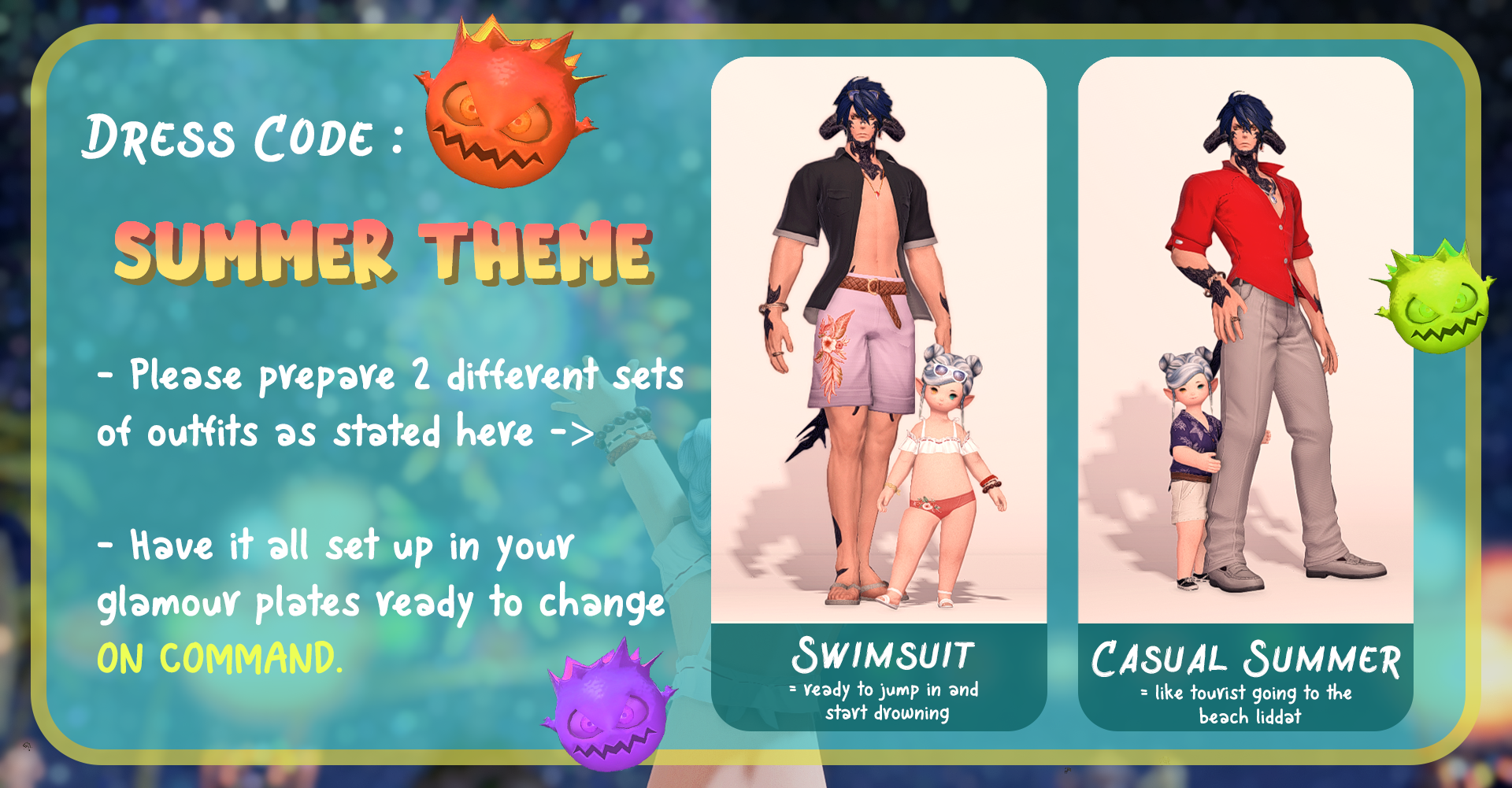 To ensure the event running smooth, we posted out some information for the contestants before the event started.
---
#1 Activity : "Race You To The Hot Springs"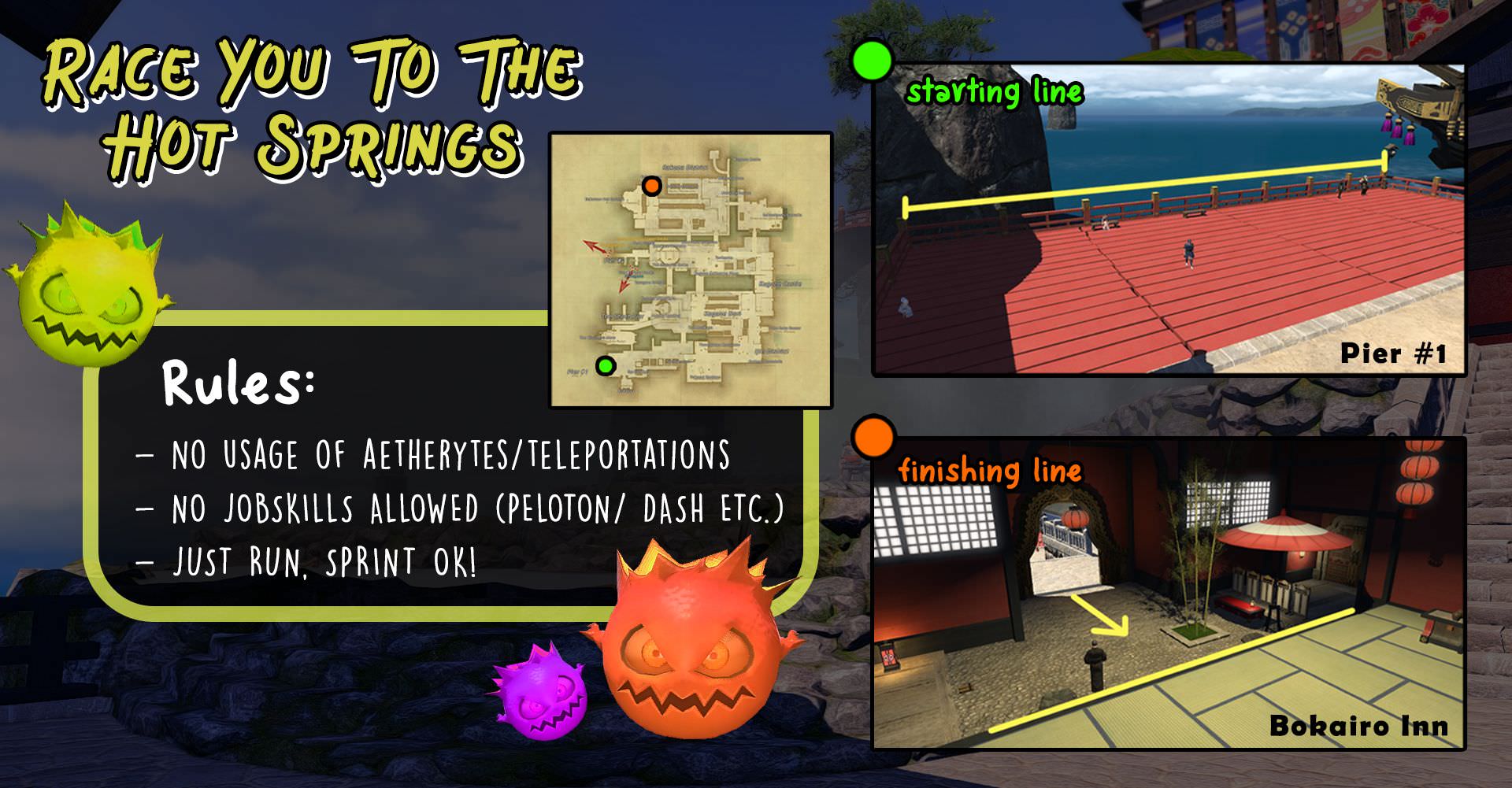 We start off with a simple Race in Kugane !
Everyone ready at the Starting Line ! and Let the Race Begin !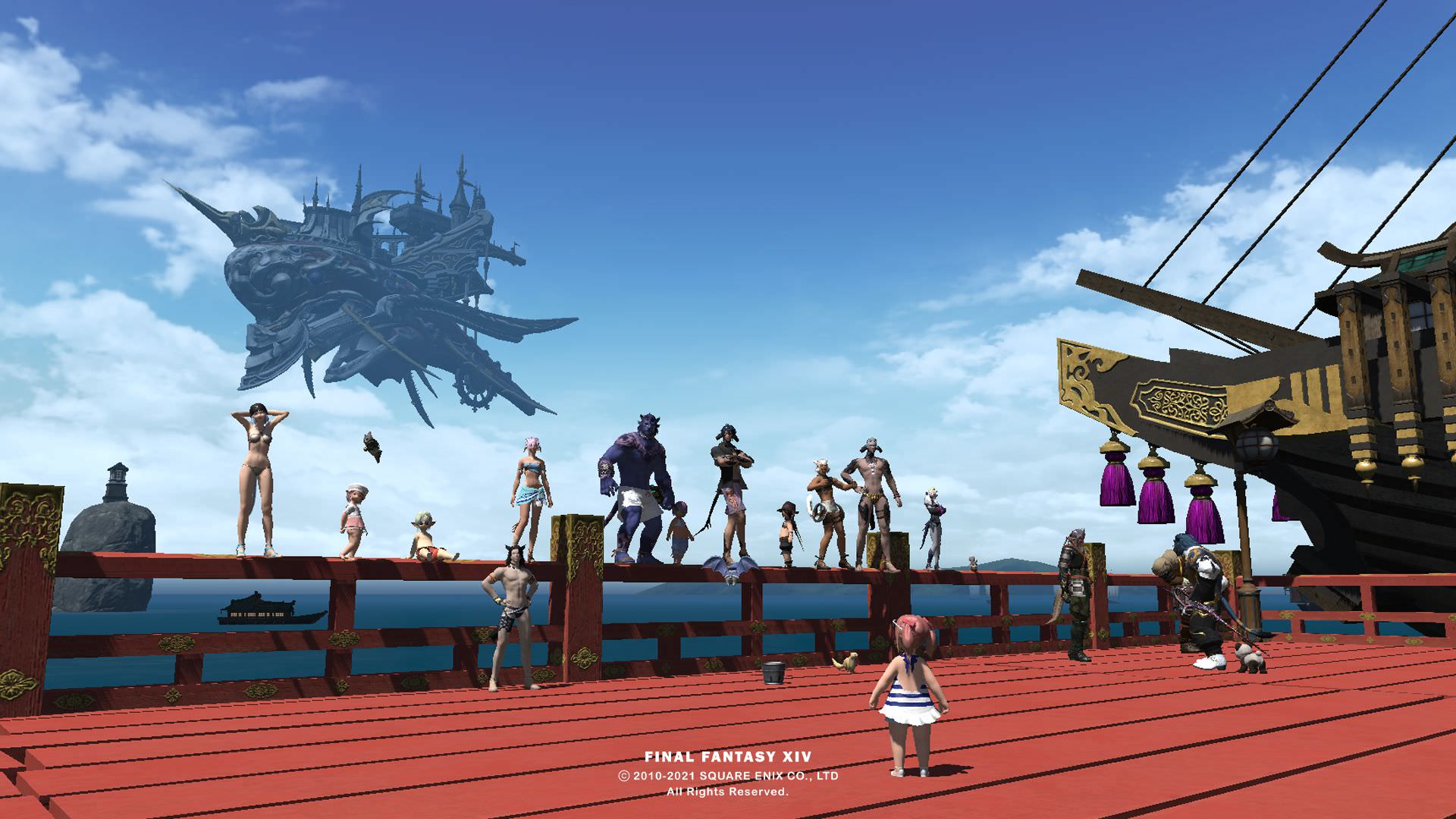 Once the race is over its Photo Time !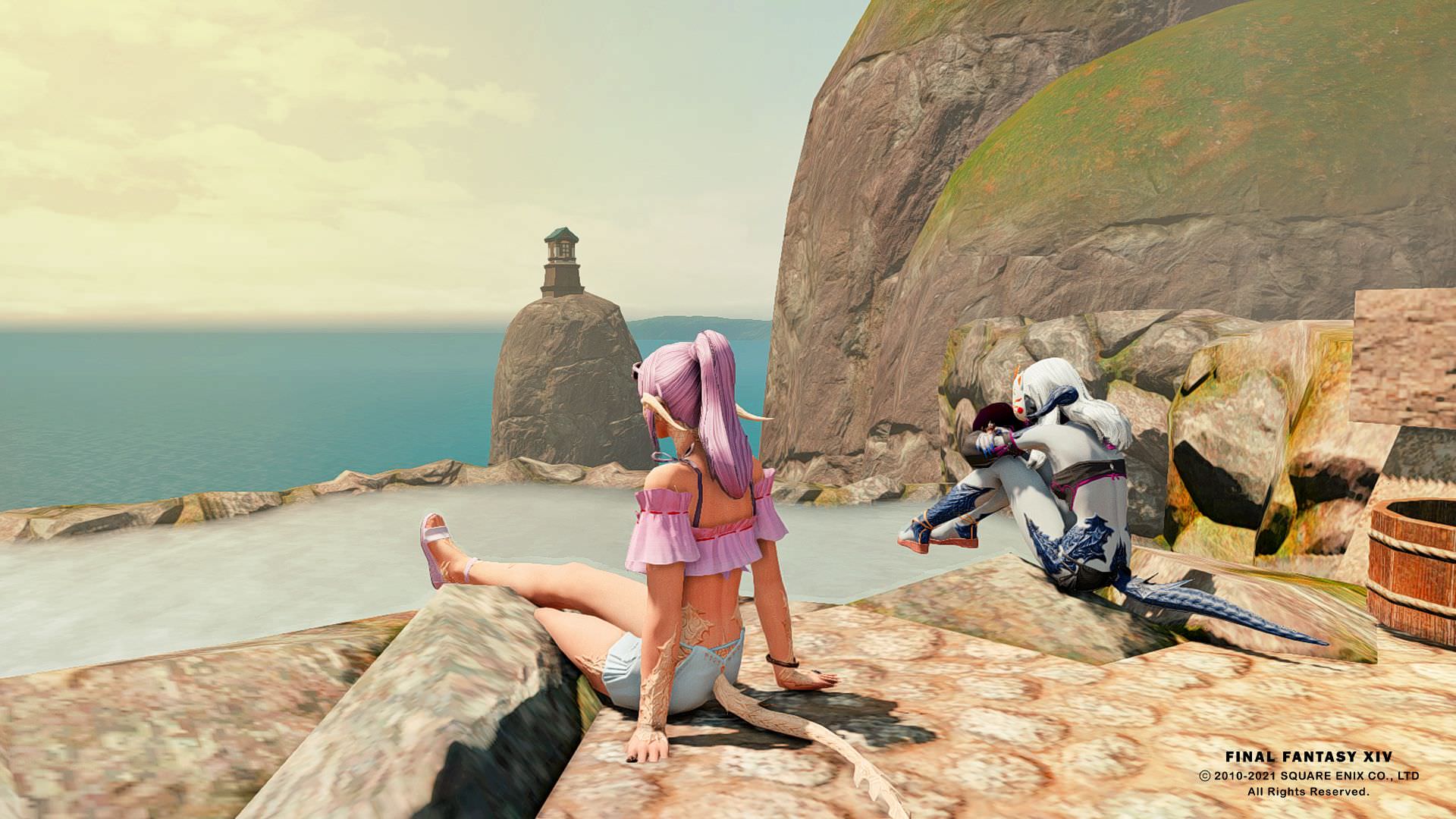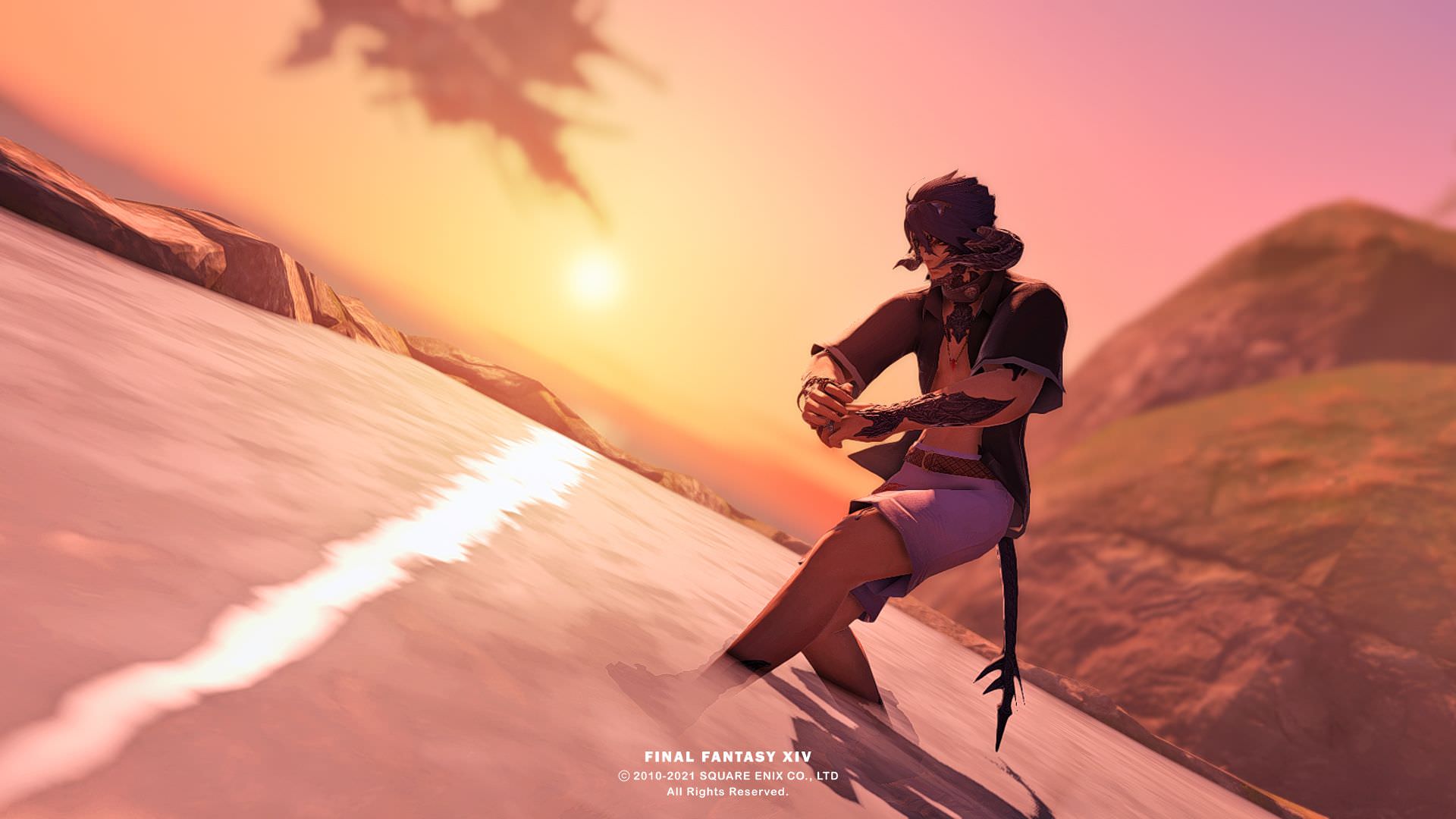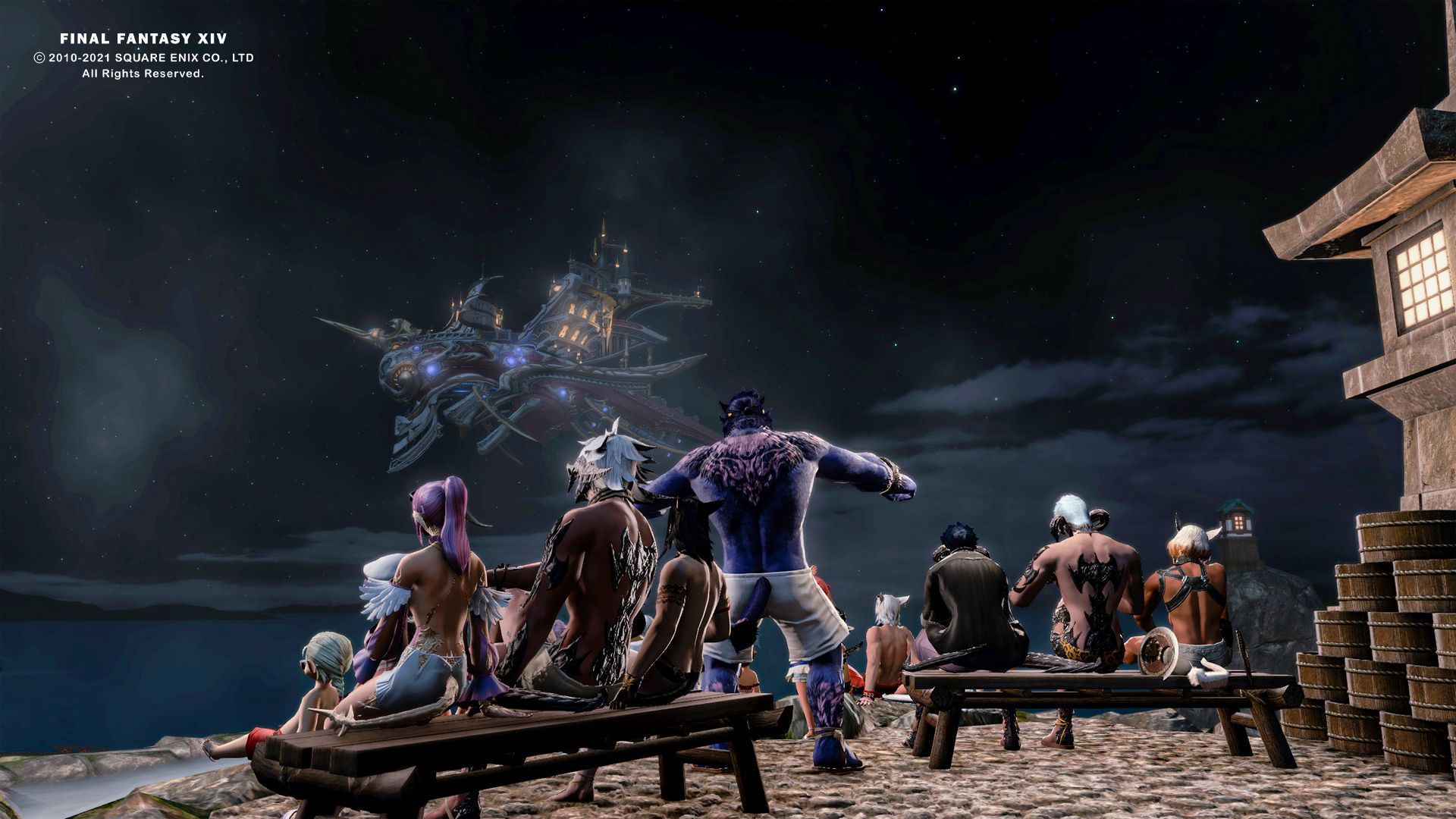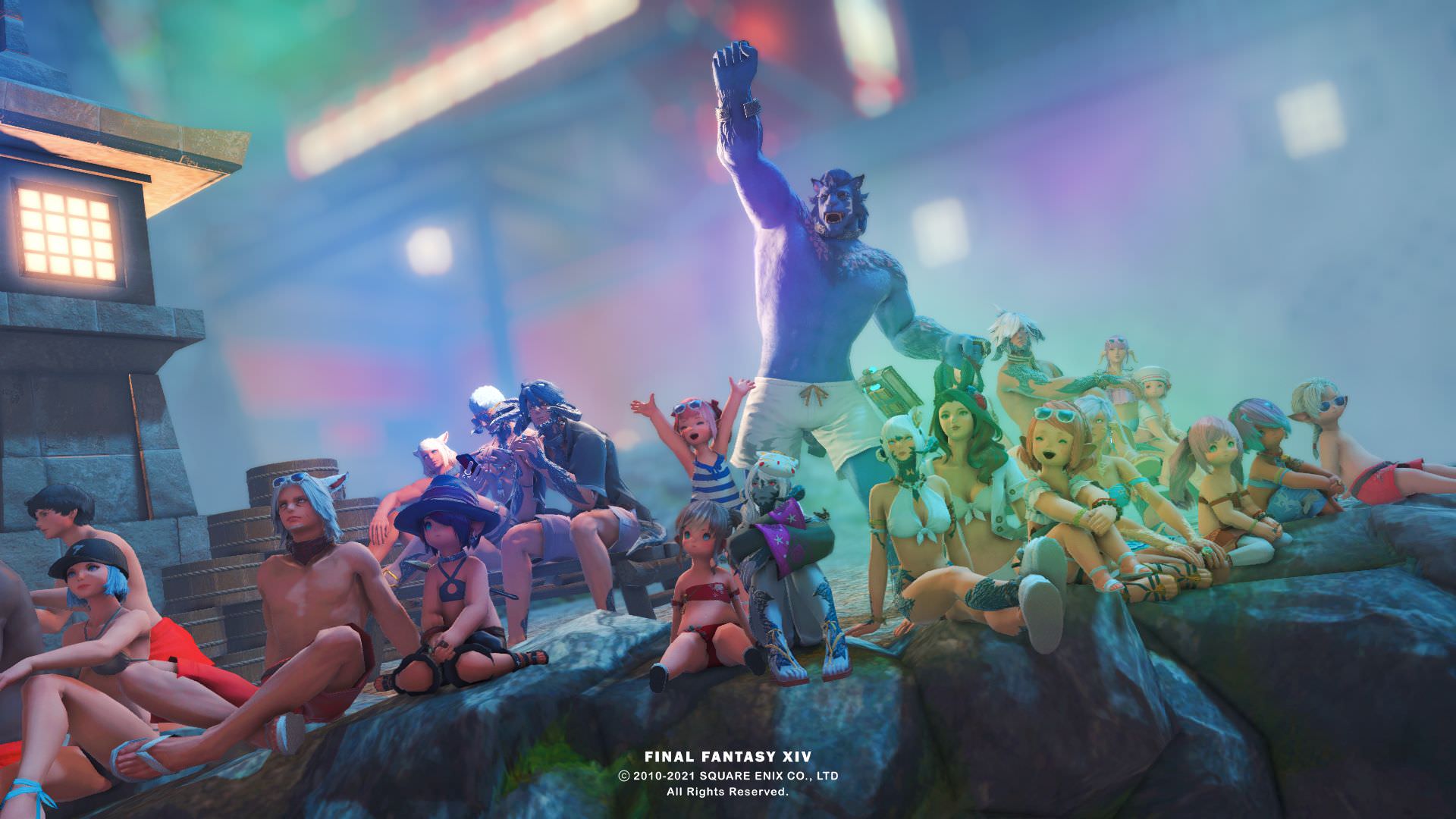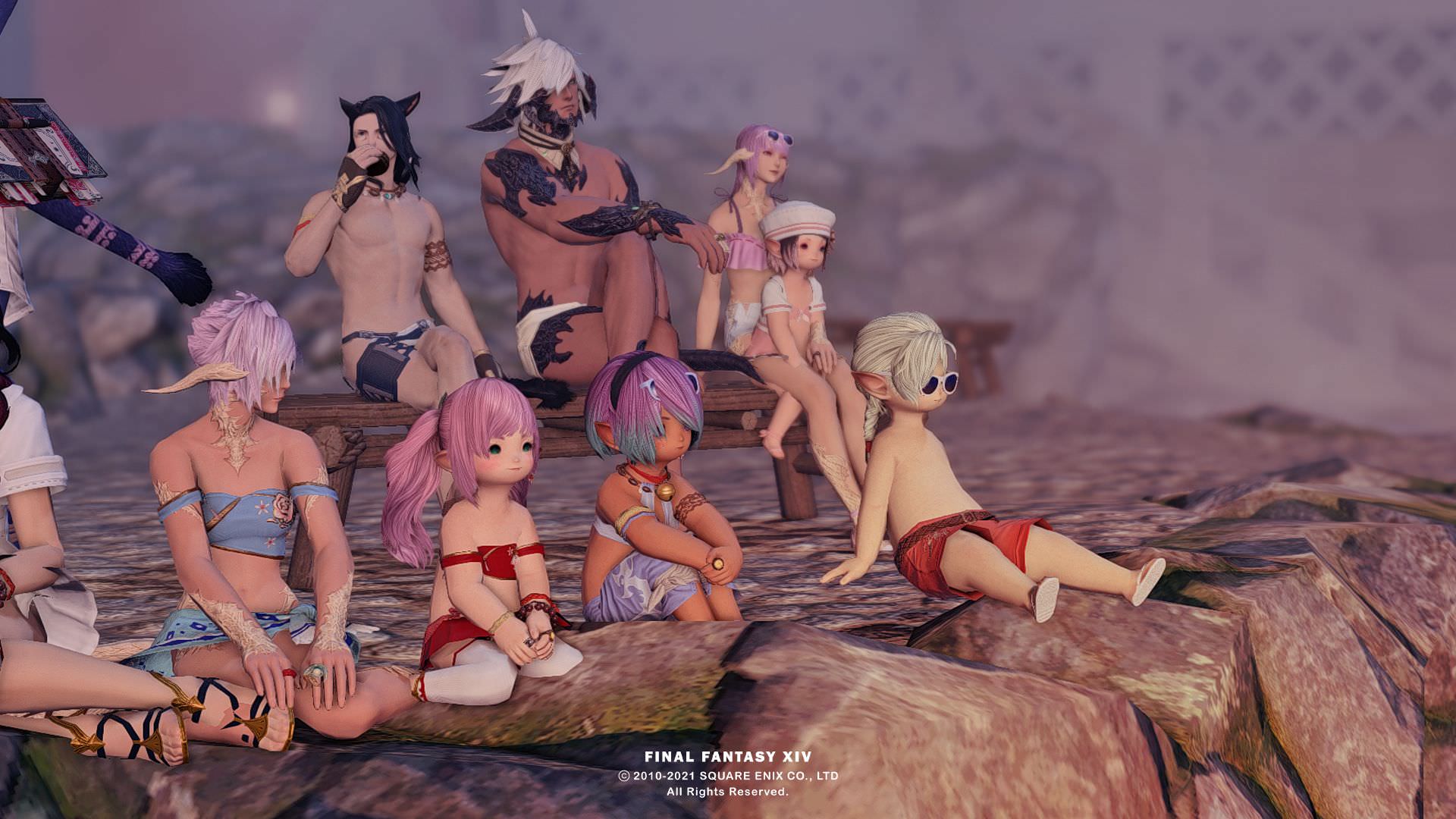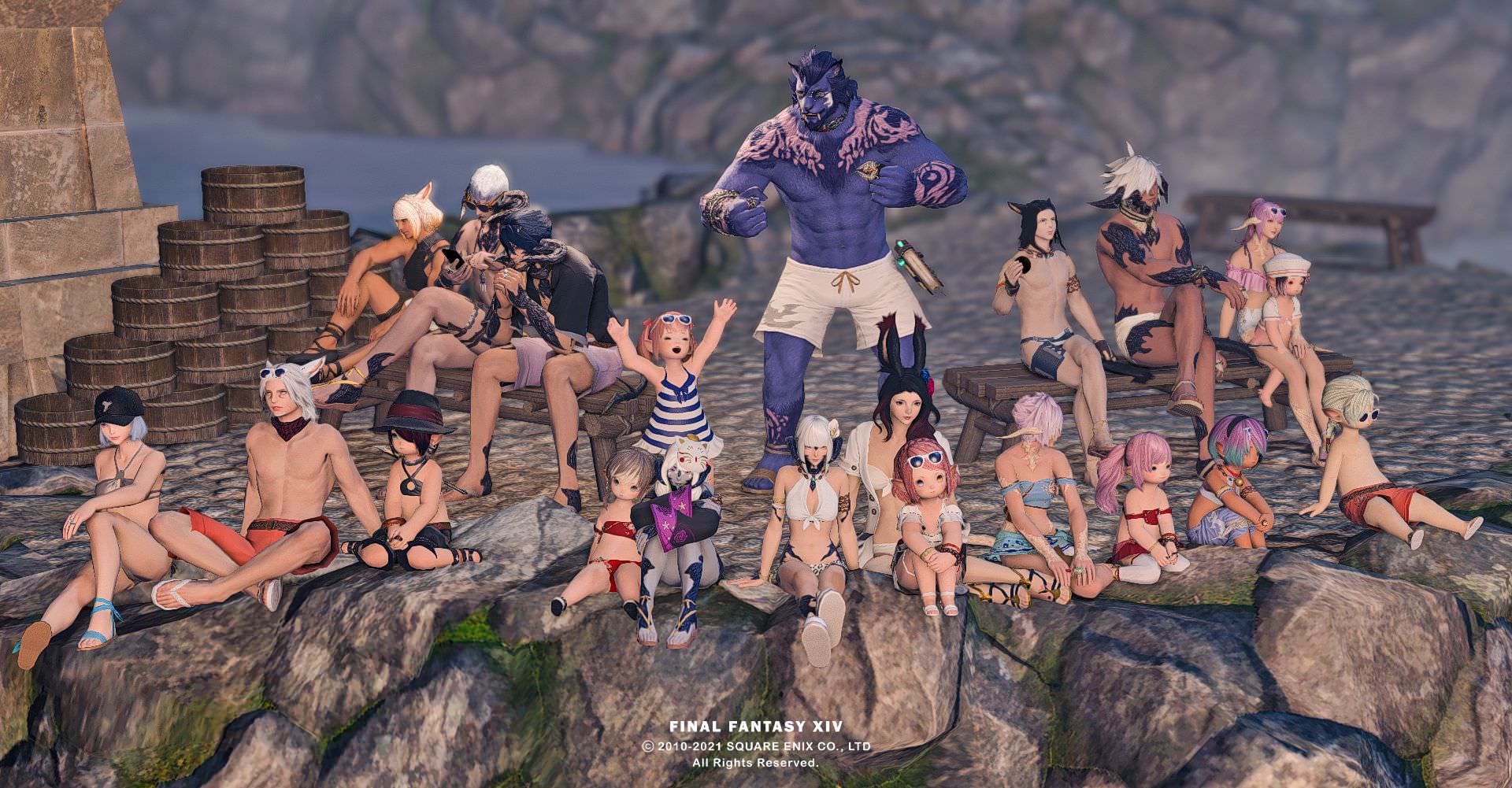 ---
#2 Activity : The Batopon Race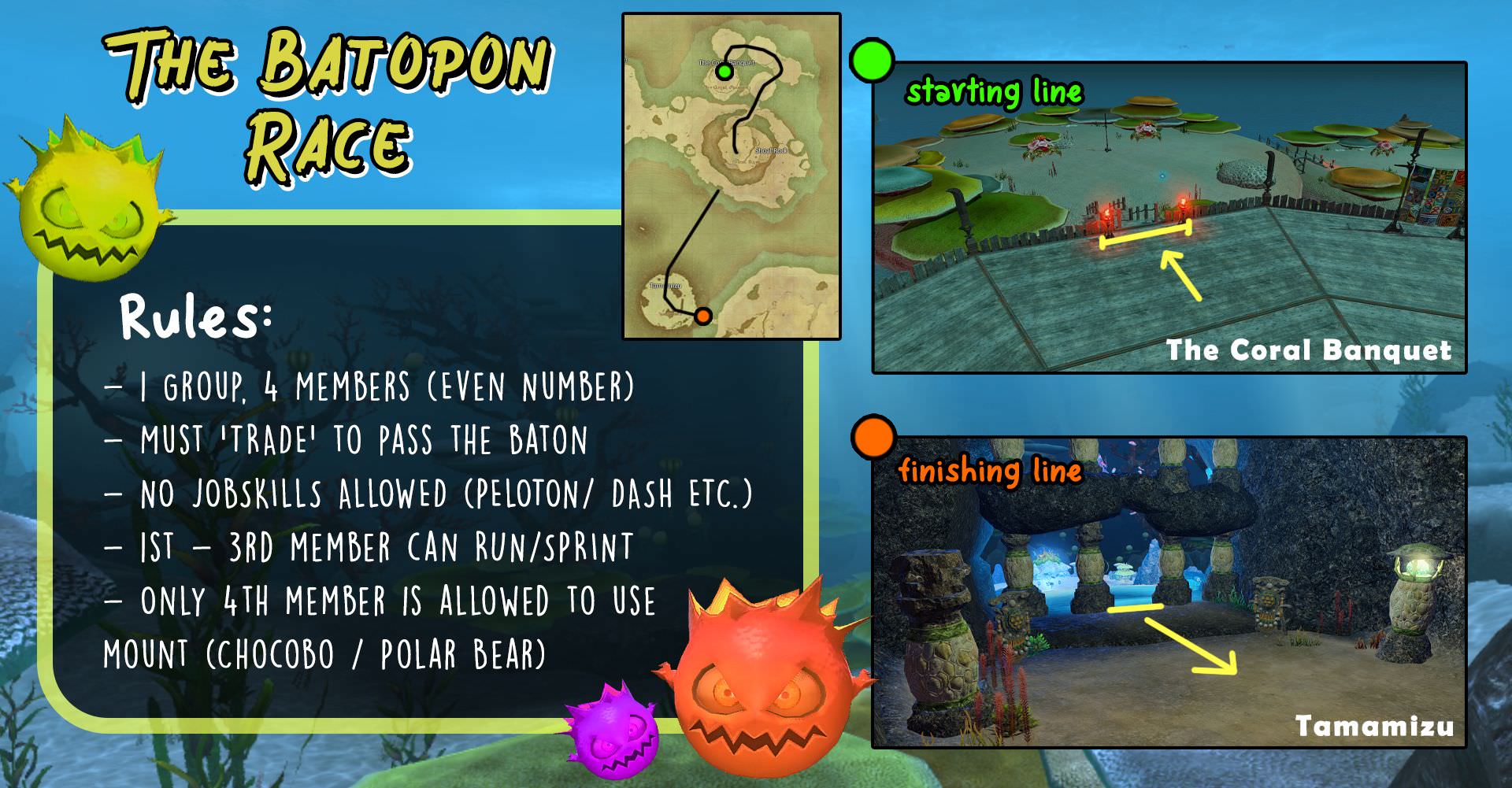 Time for the 2nd Activity !
This time we going in Teams !

Each Team consists of 4 members and four points of baton aka. 'trade' pass in the race.
This activity requires teamwork and focus in order to pass the baton swiftly to the finishing line.

TEAM #A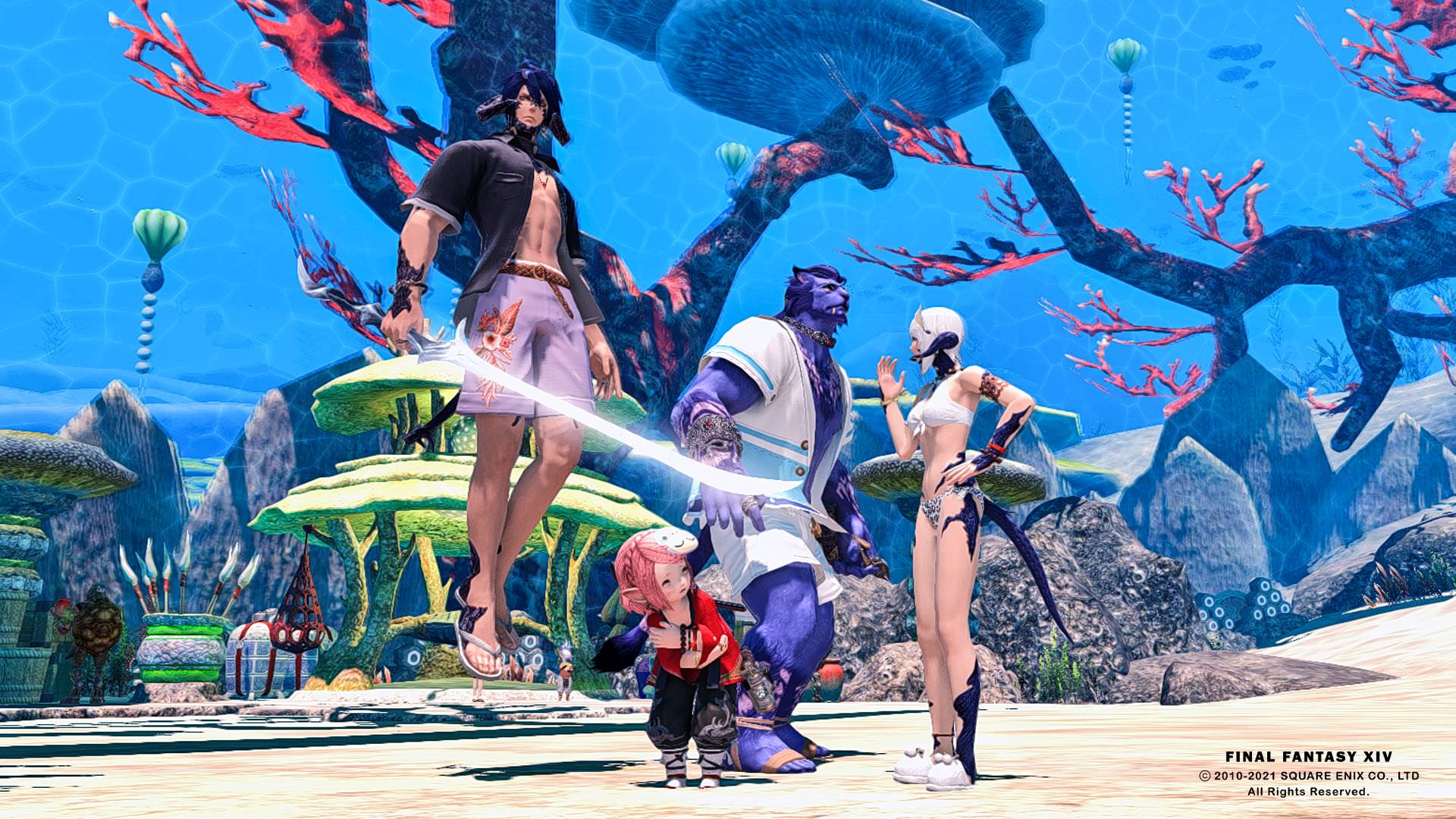 TEAM #B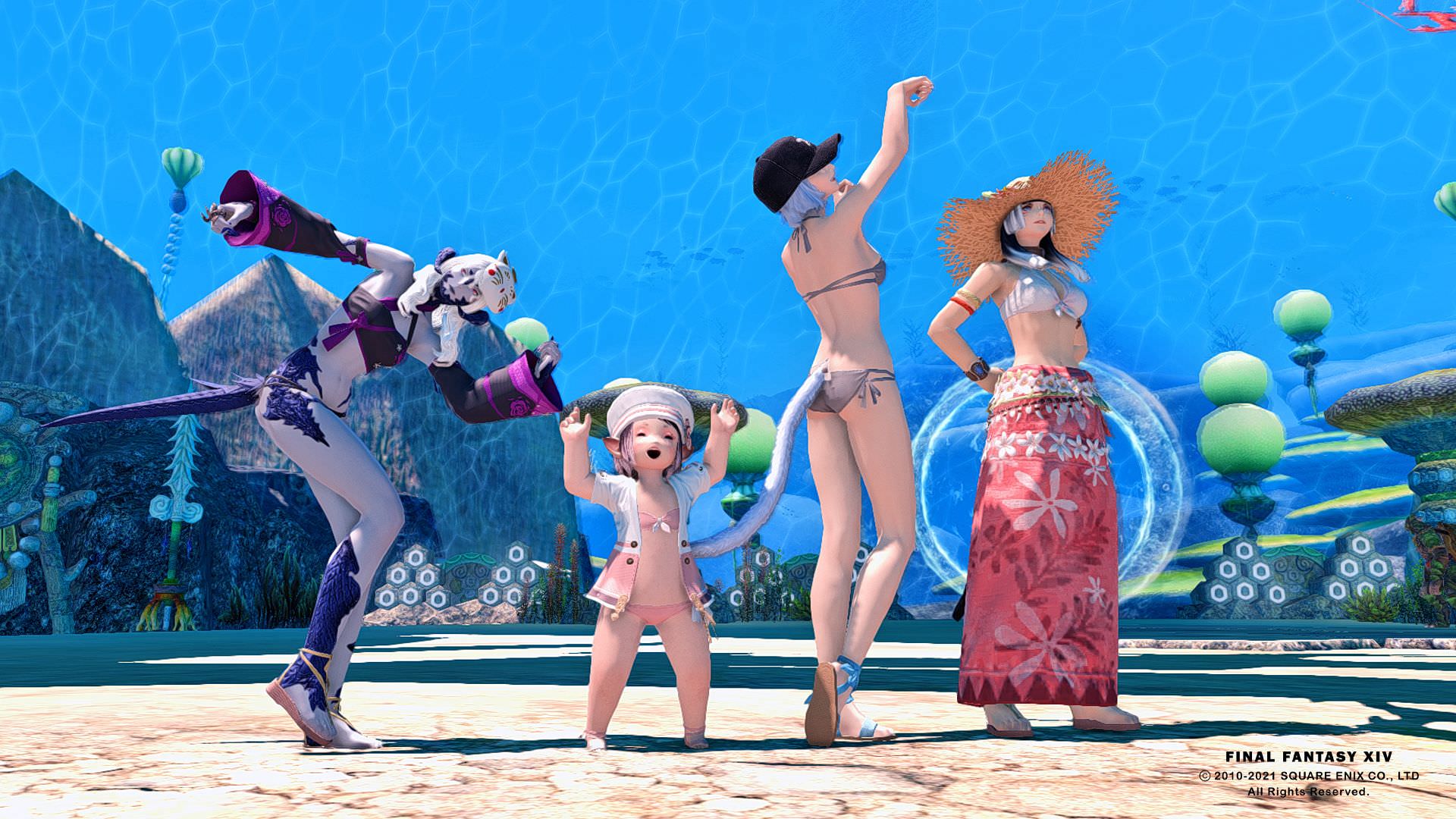 TEAM #C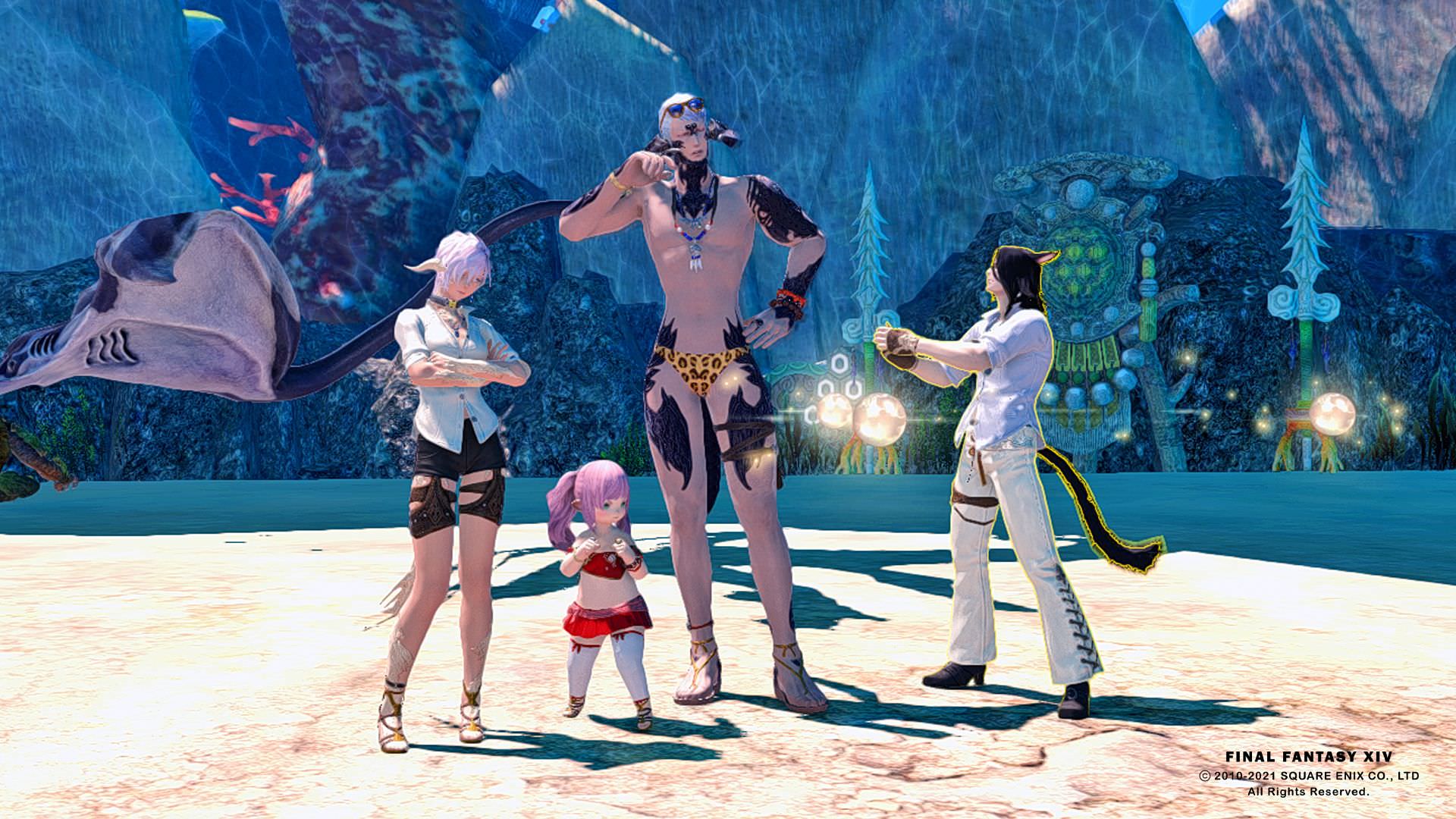 TEAM #D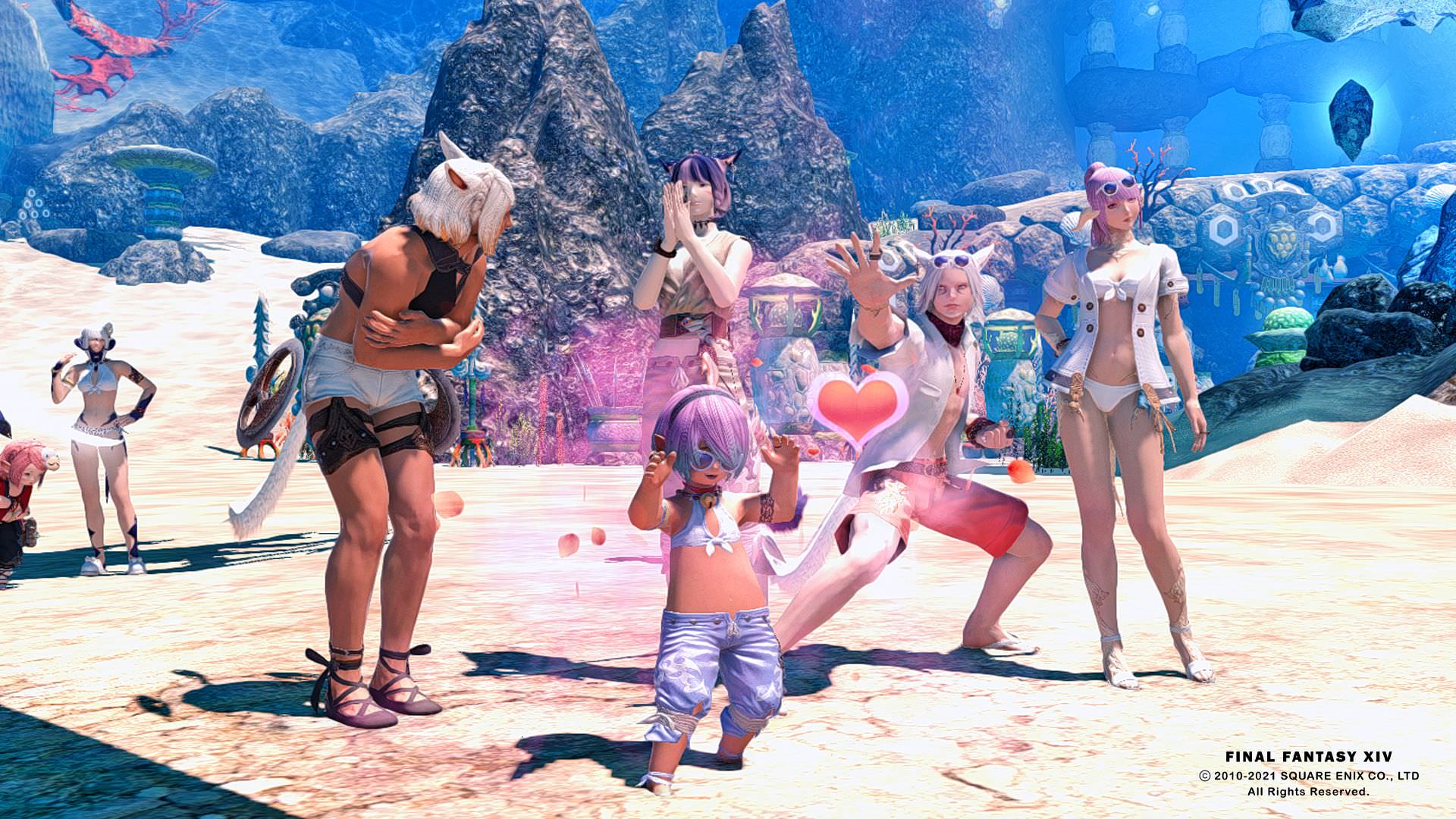 Congratulations to the winning Team ! Now, Let's Photo Time !
UNDERWATER WE GO ! ~ ~ ~🤿🌊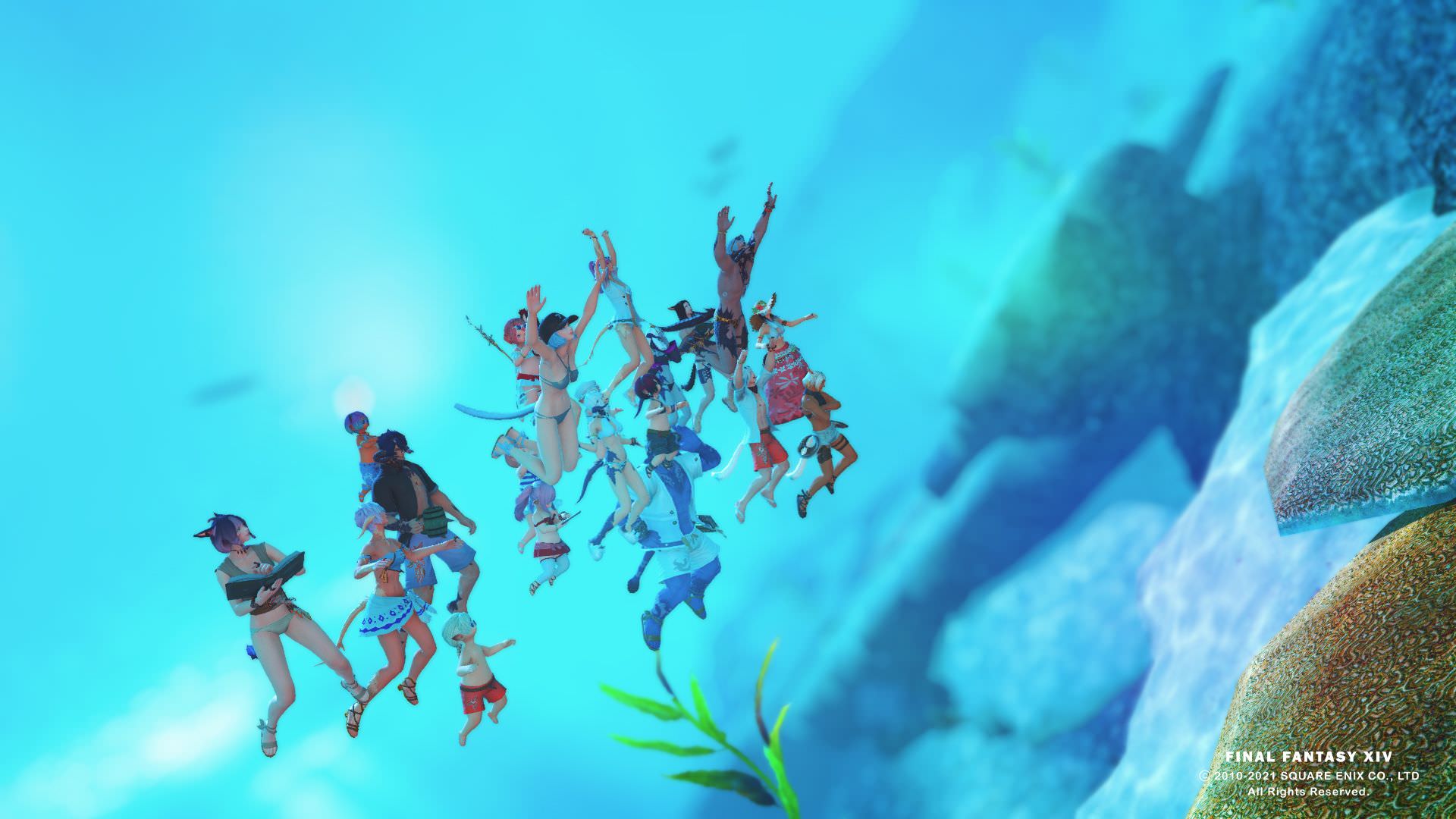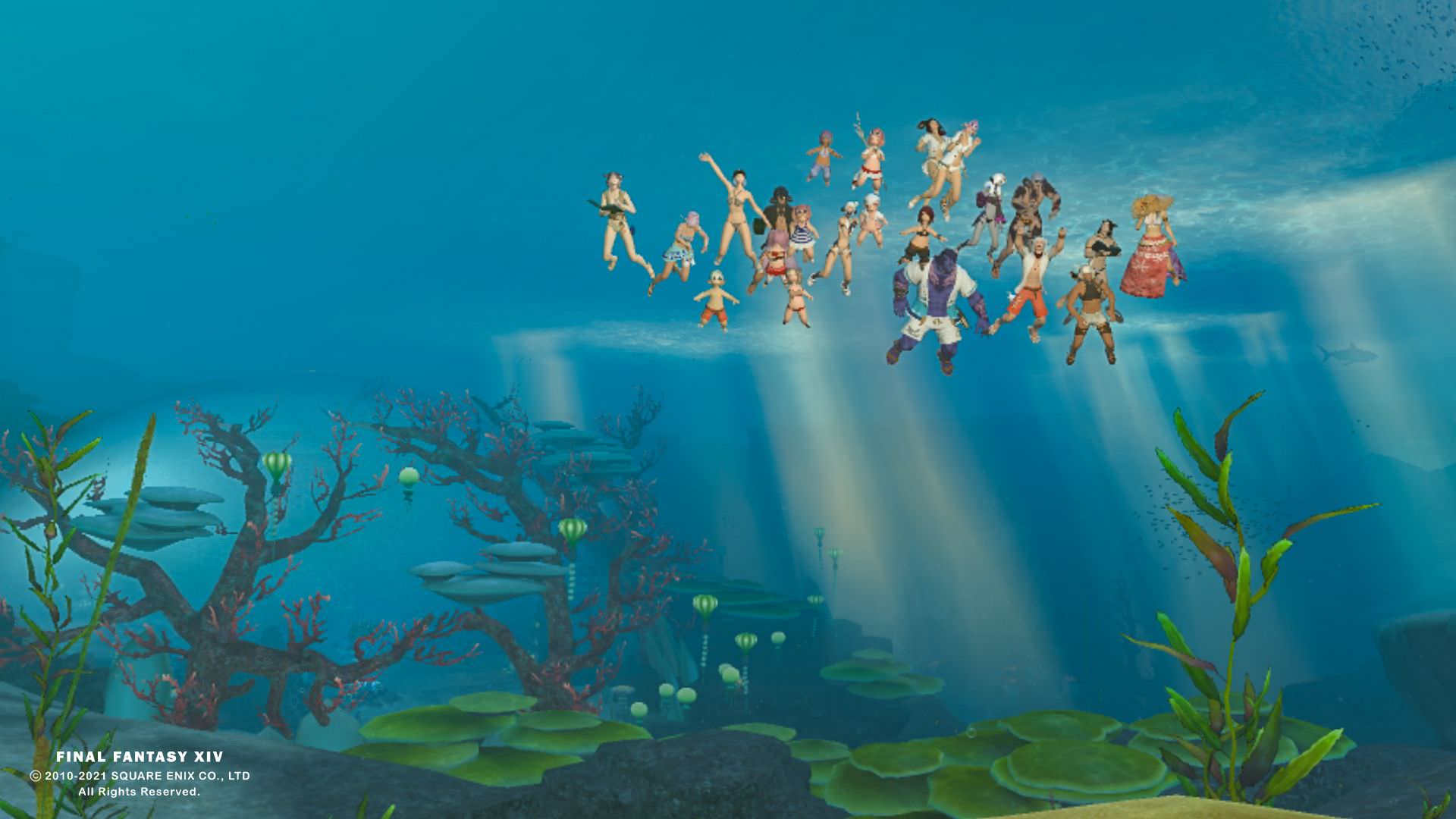 The activities sure summoned our inner rivalry  😂😈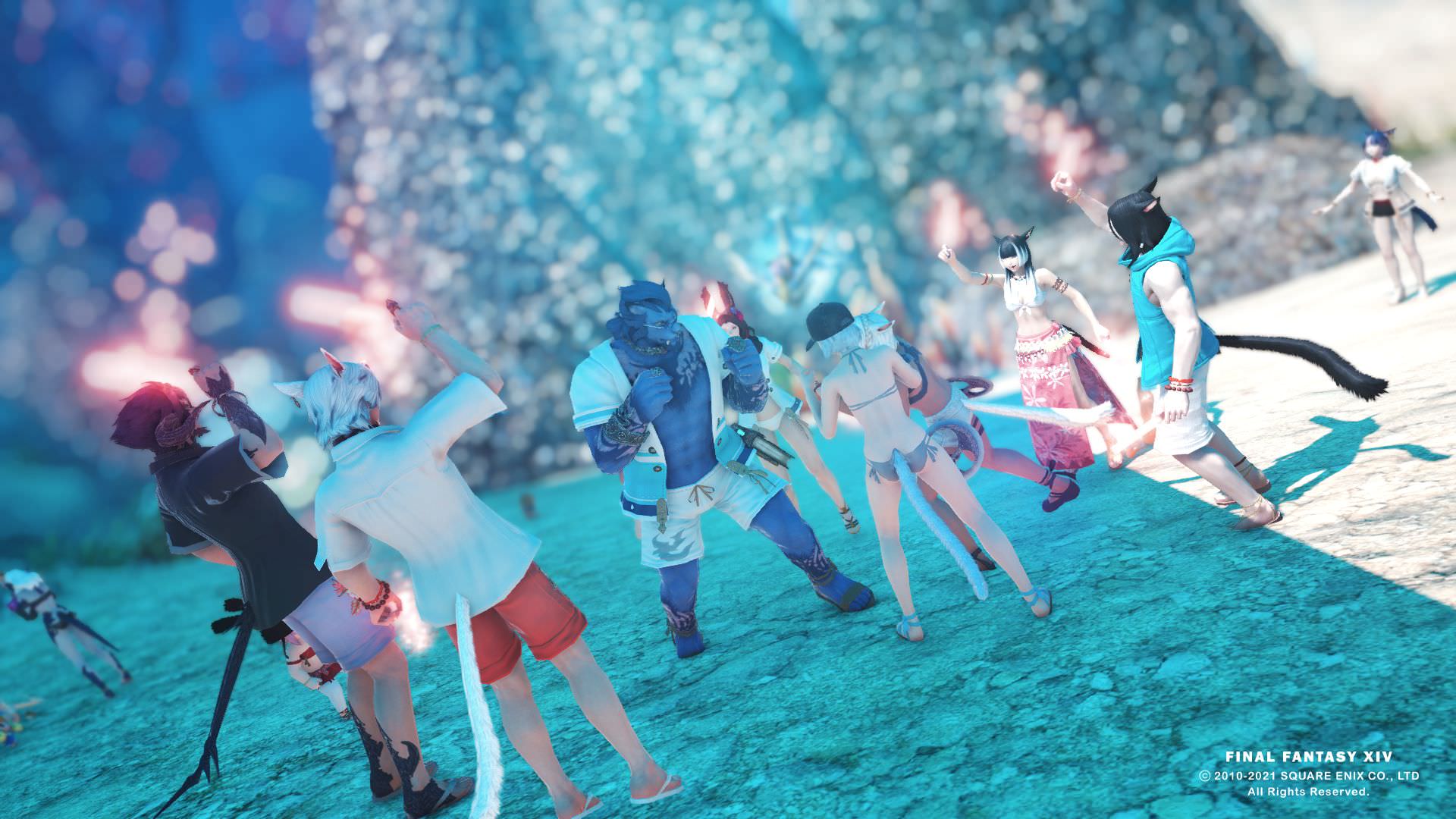 but we mostly enjoyed our time as well 😎🌊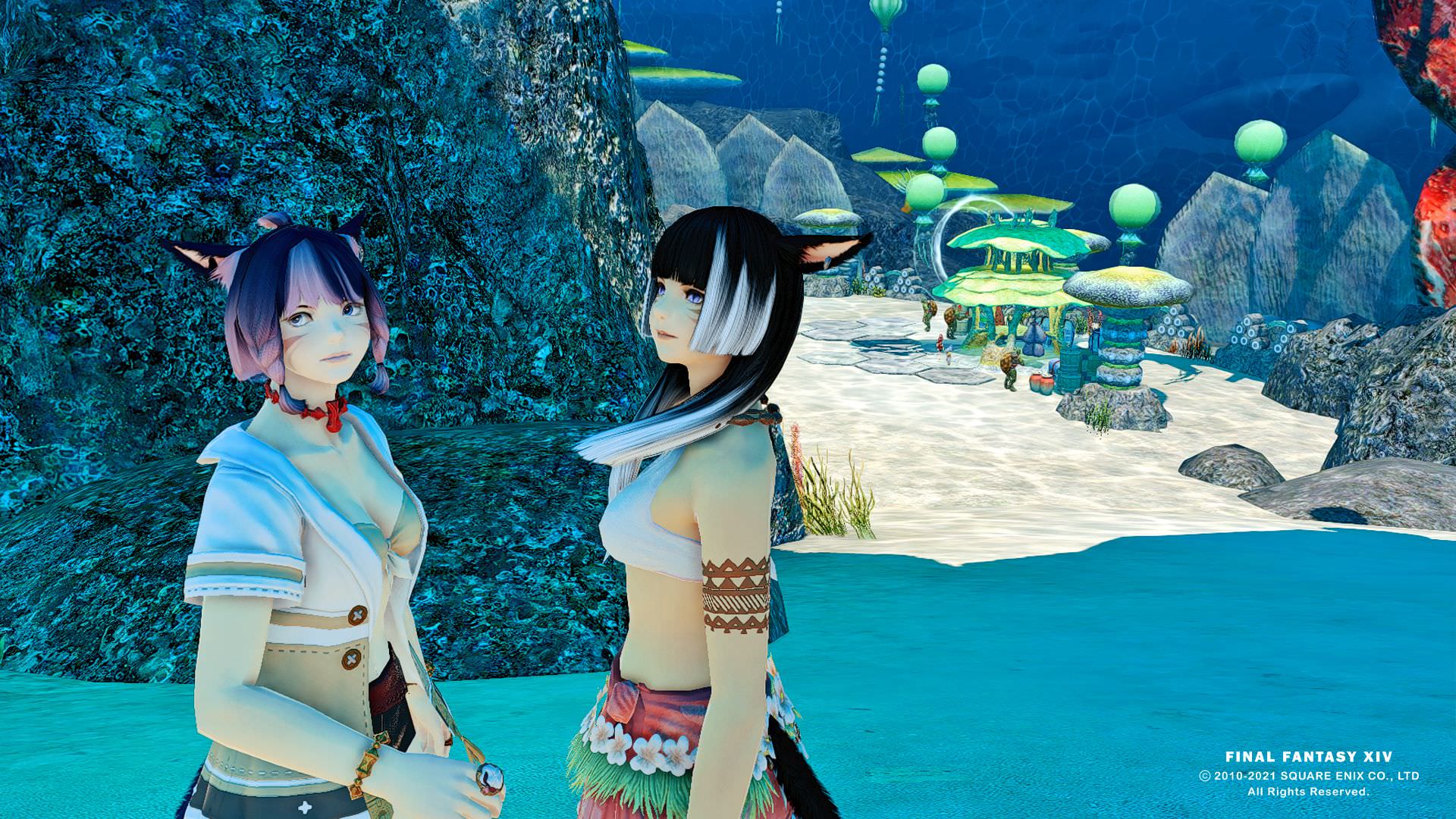 Well of course~ we gathered around and jam along~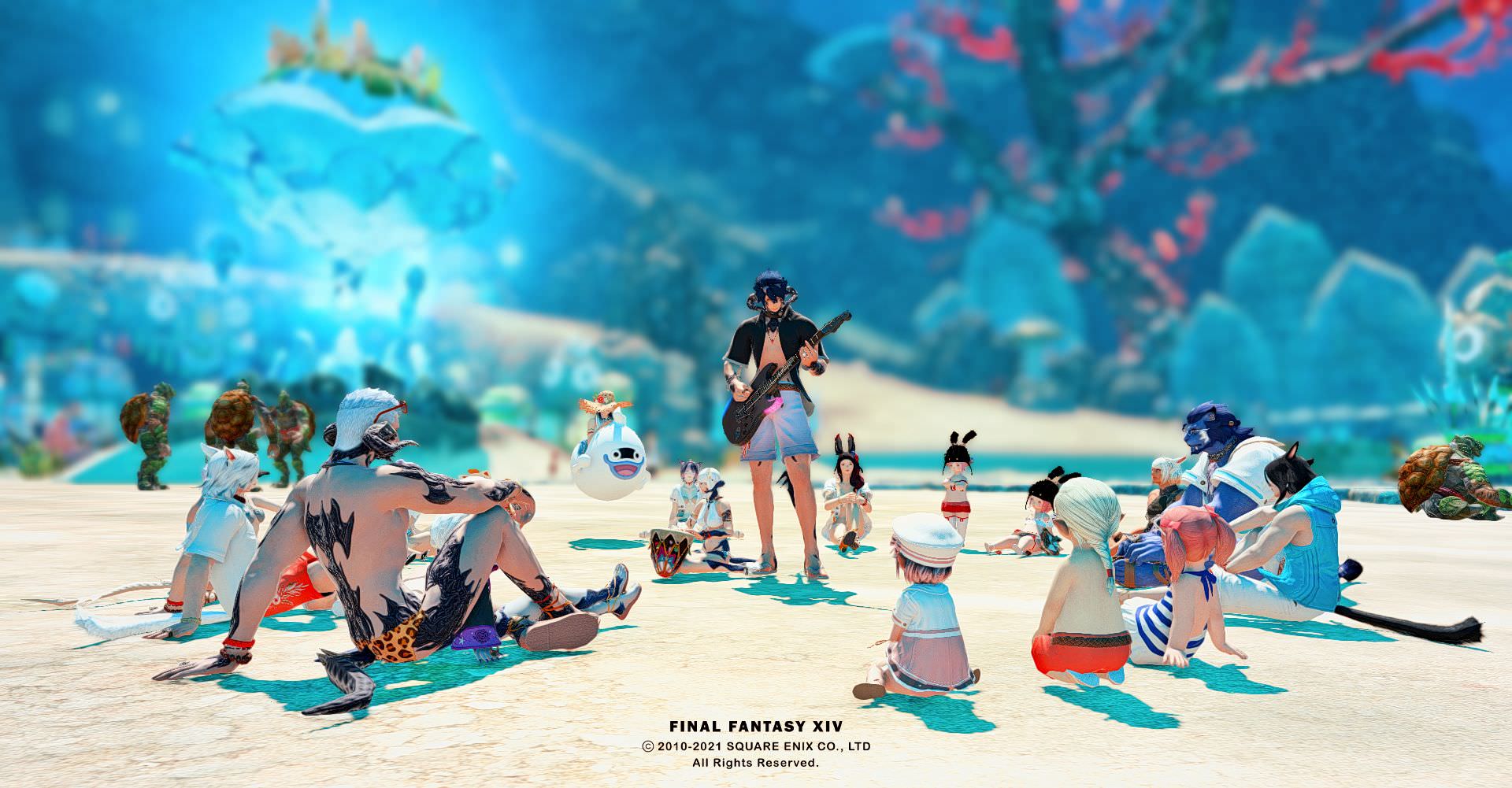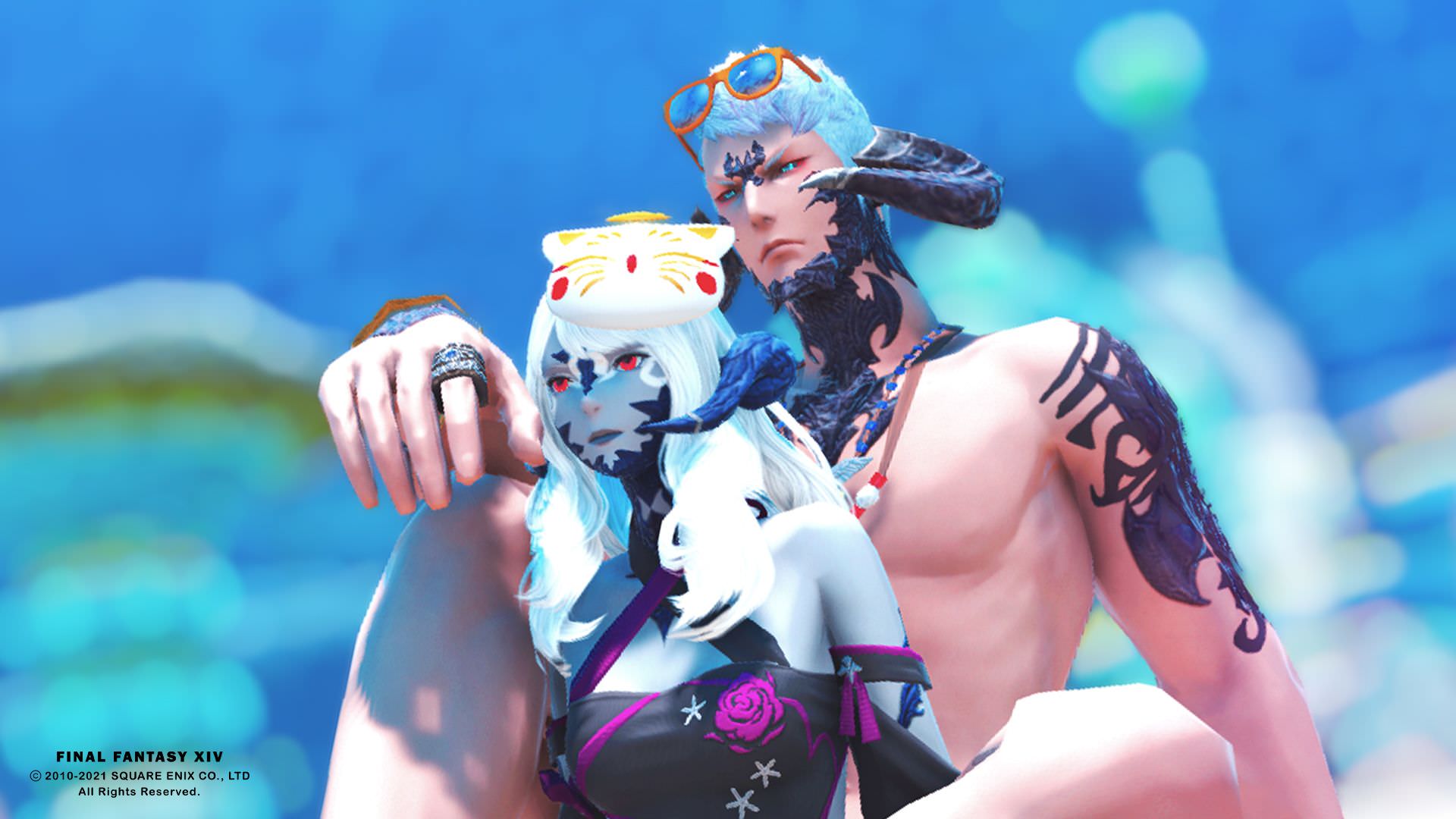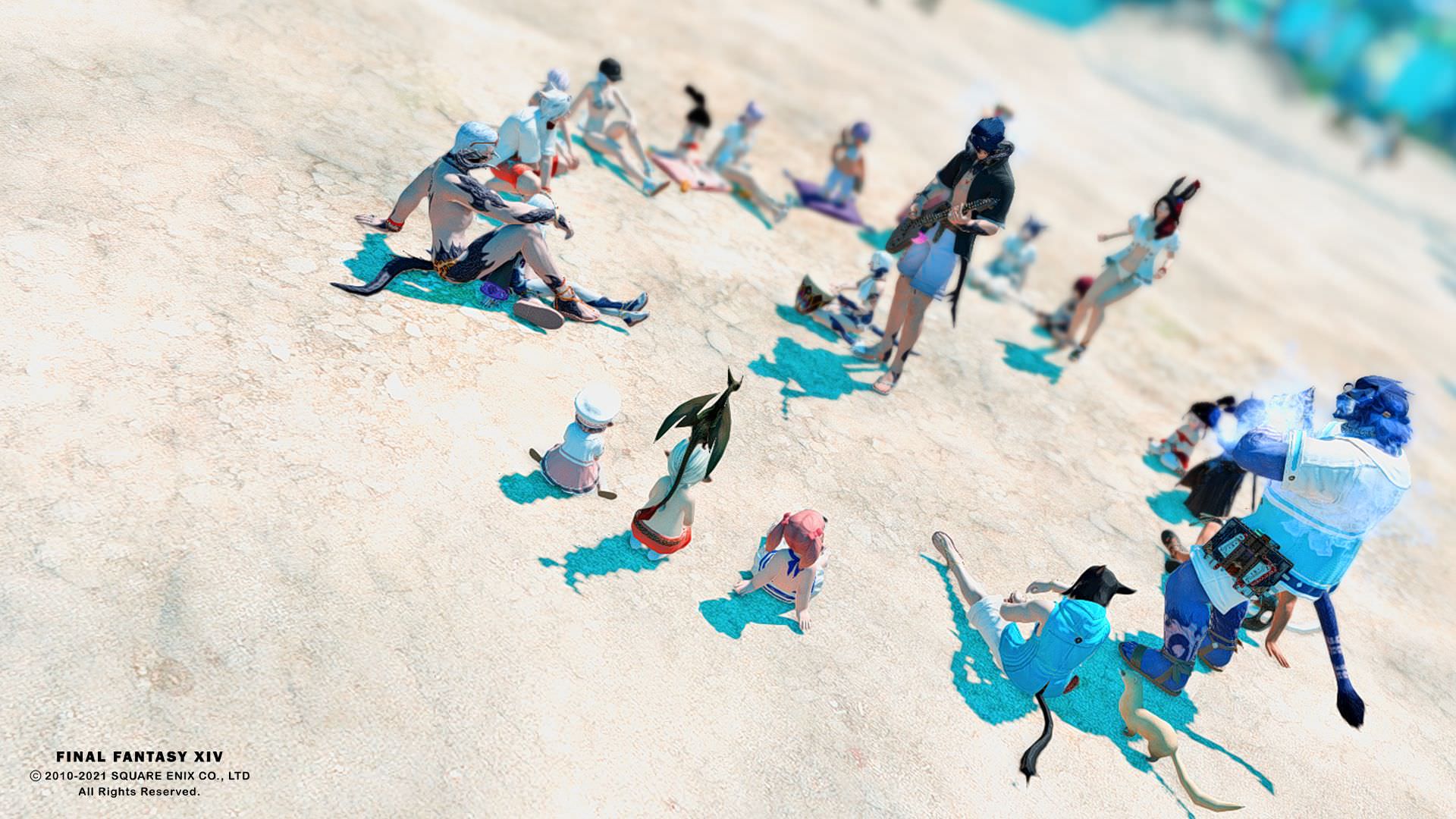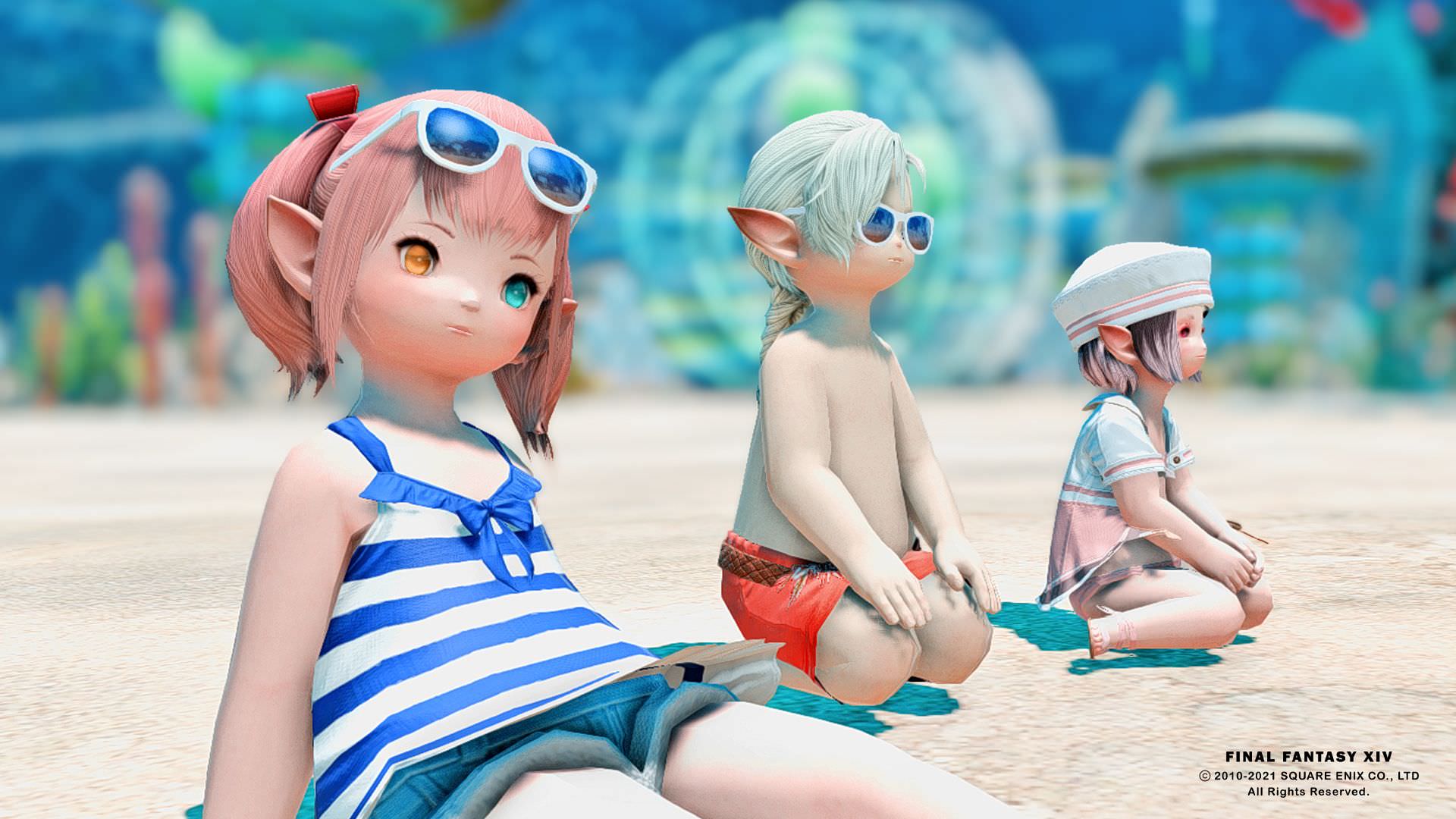 GROUP UP EVERYONE ! ~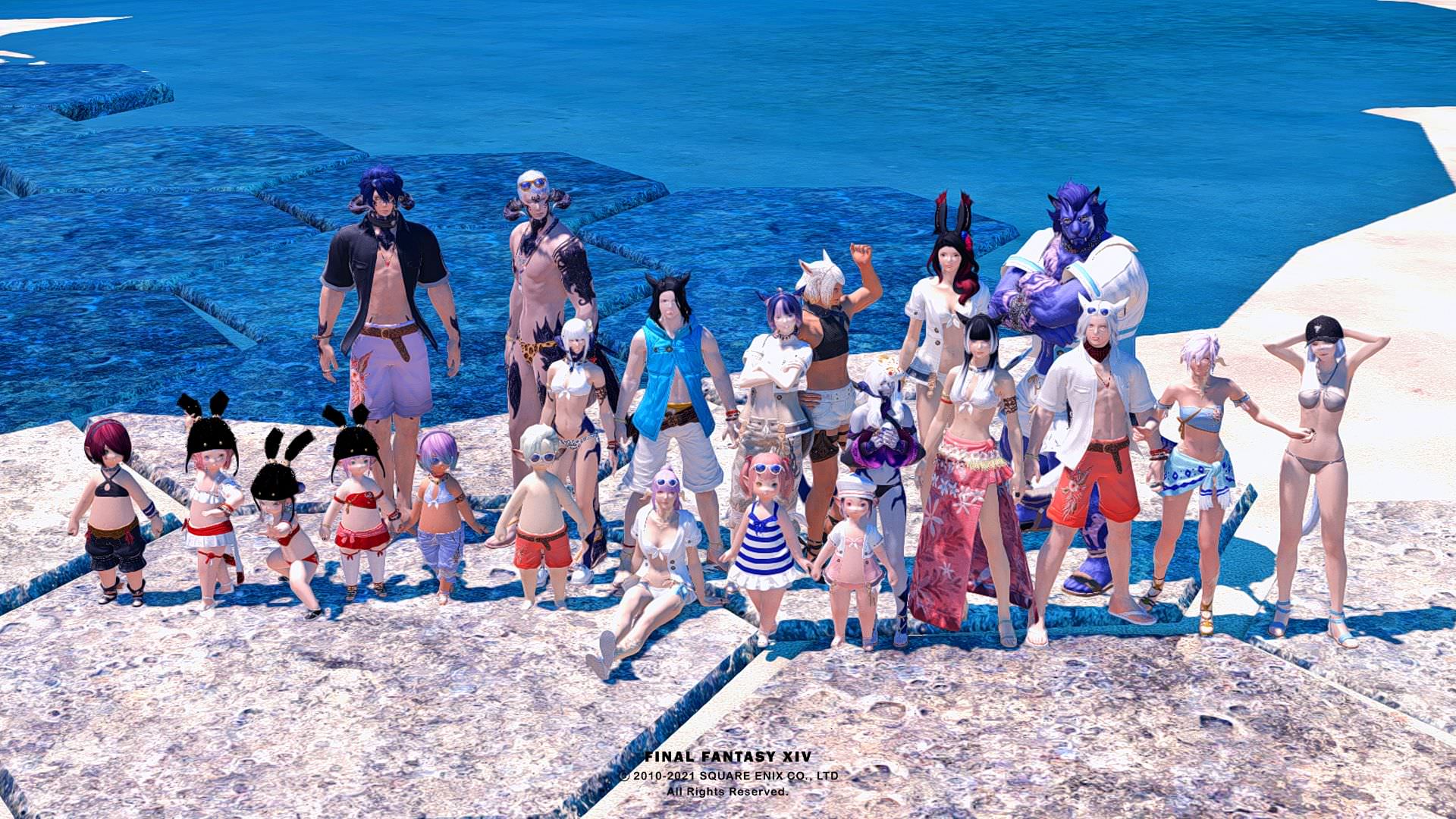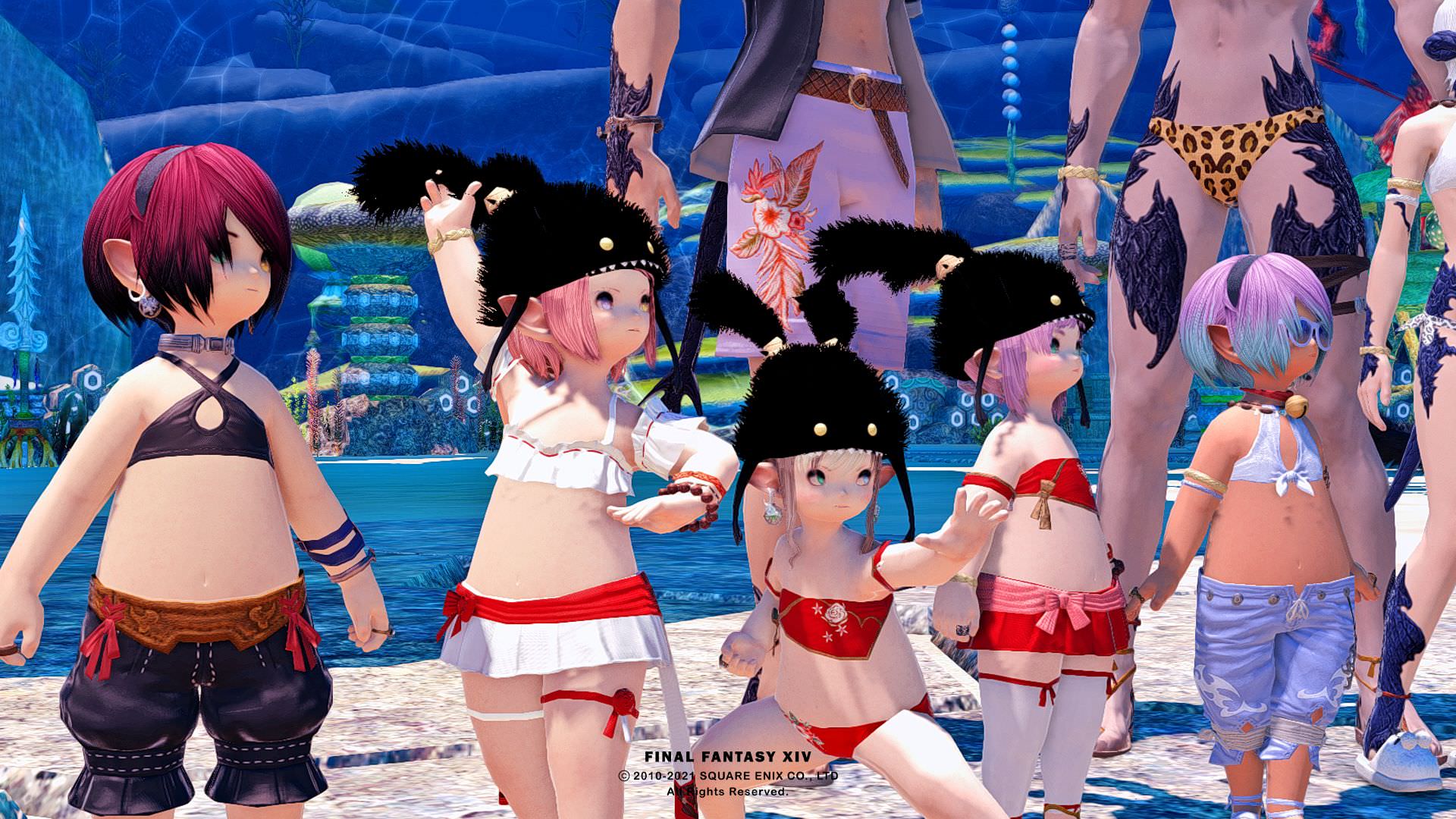 ---
#3 Activity : BRRRAAAAAIN FUURRRREEEEEZE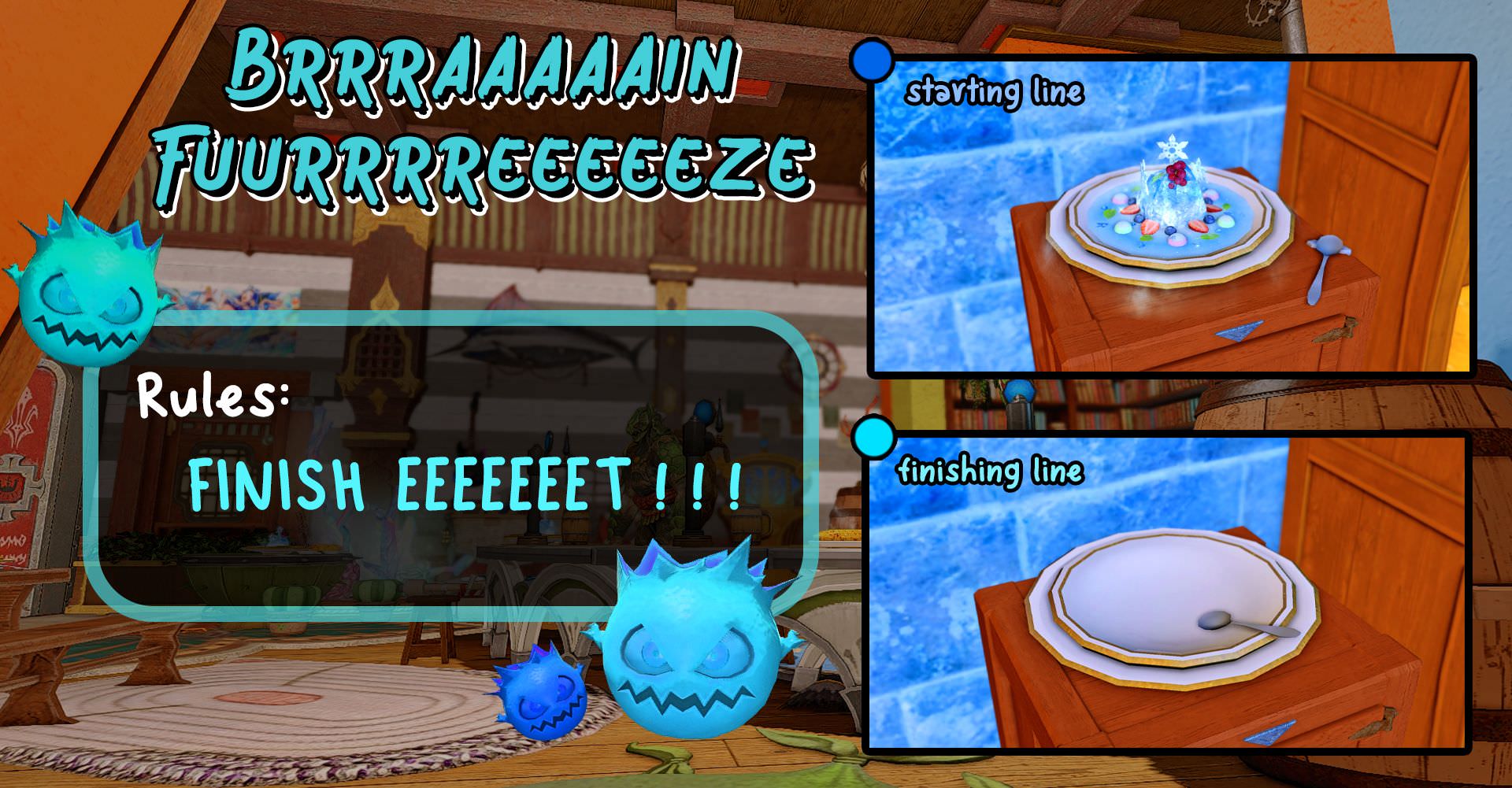 Fairly a simple activity~ yes yes !
but with a very FREEZING HEADACHE OUTCOME INDEED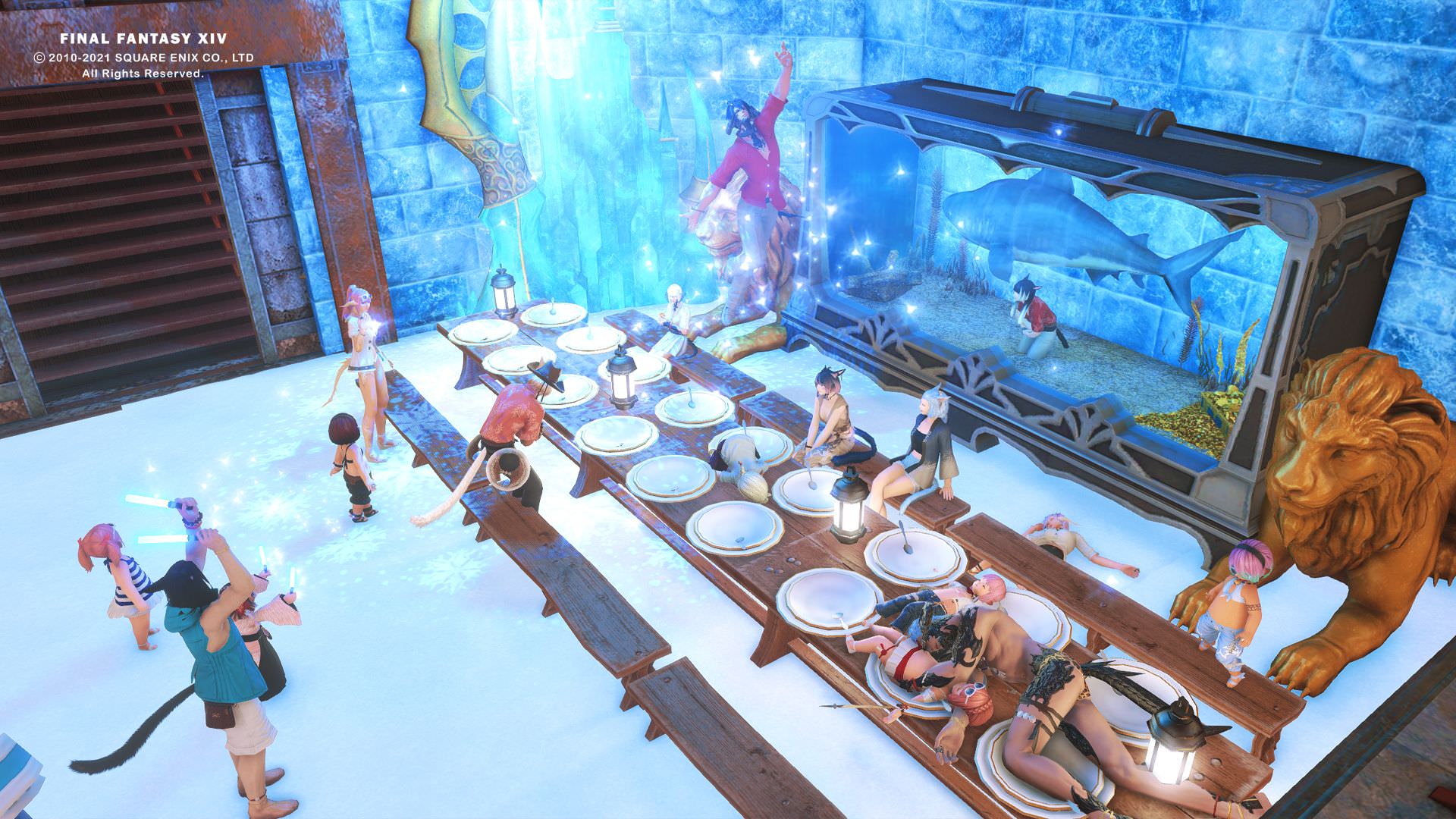 Scroll Along ~~~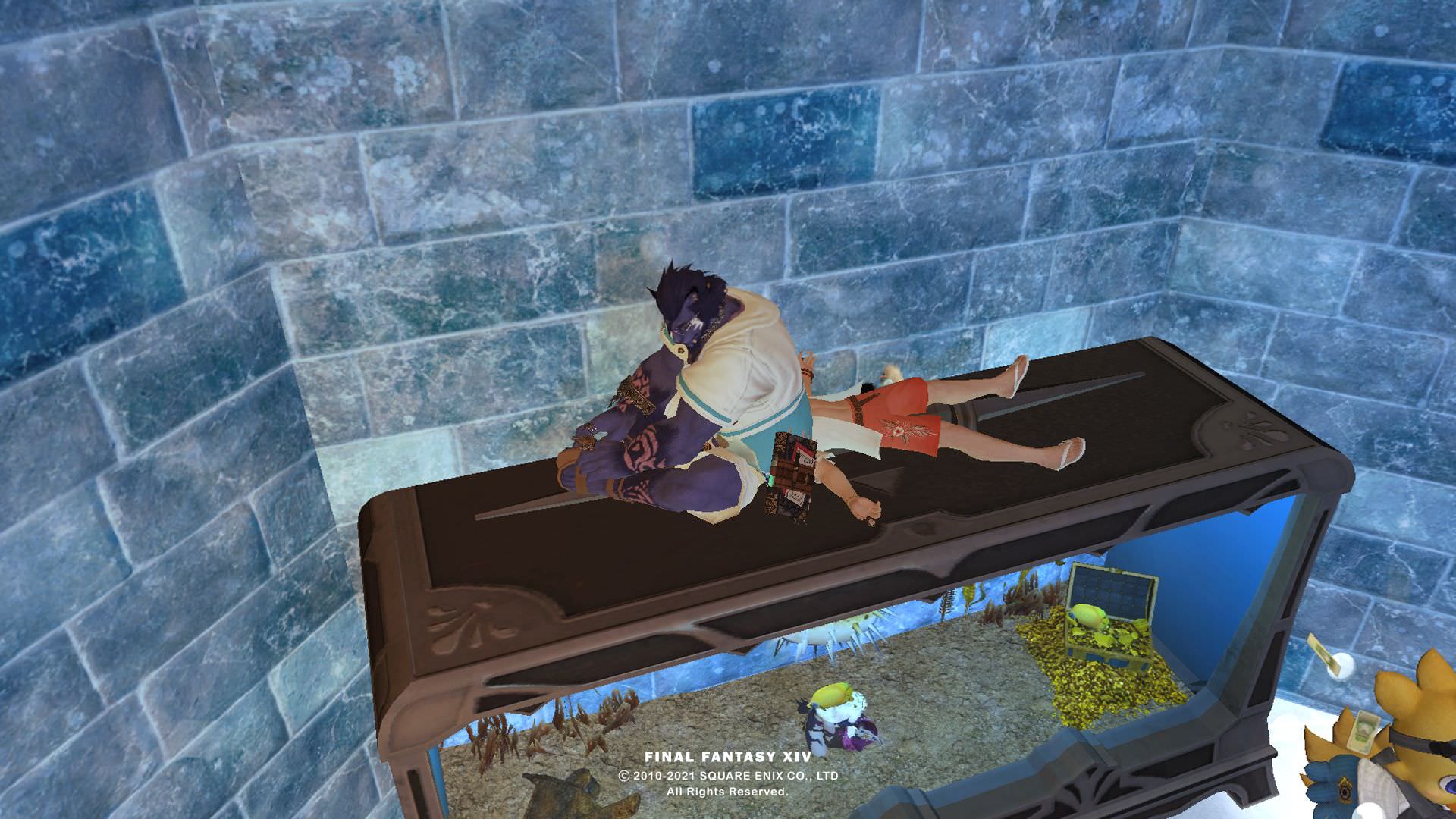 Nothing to see here~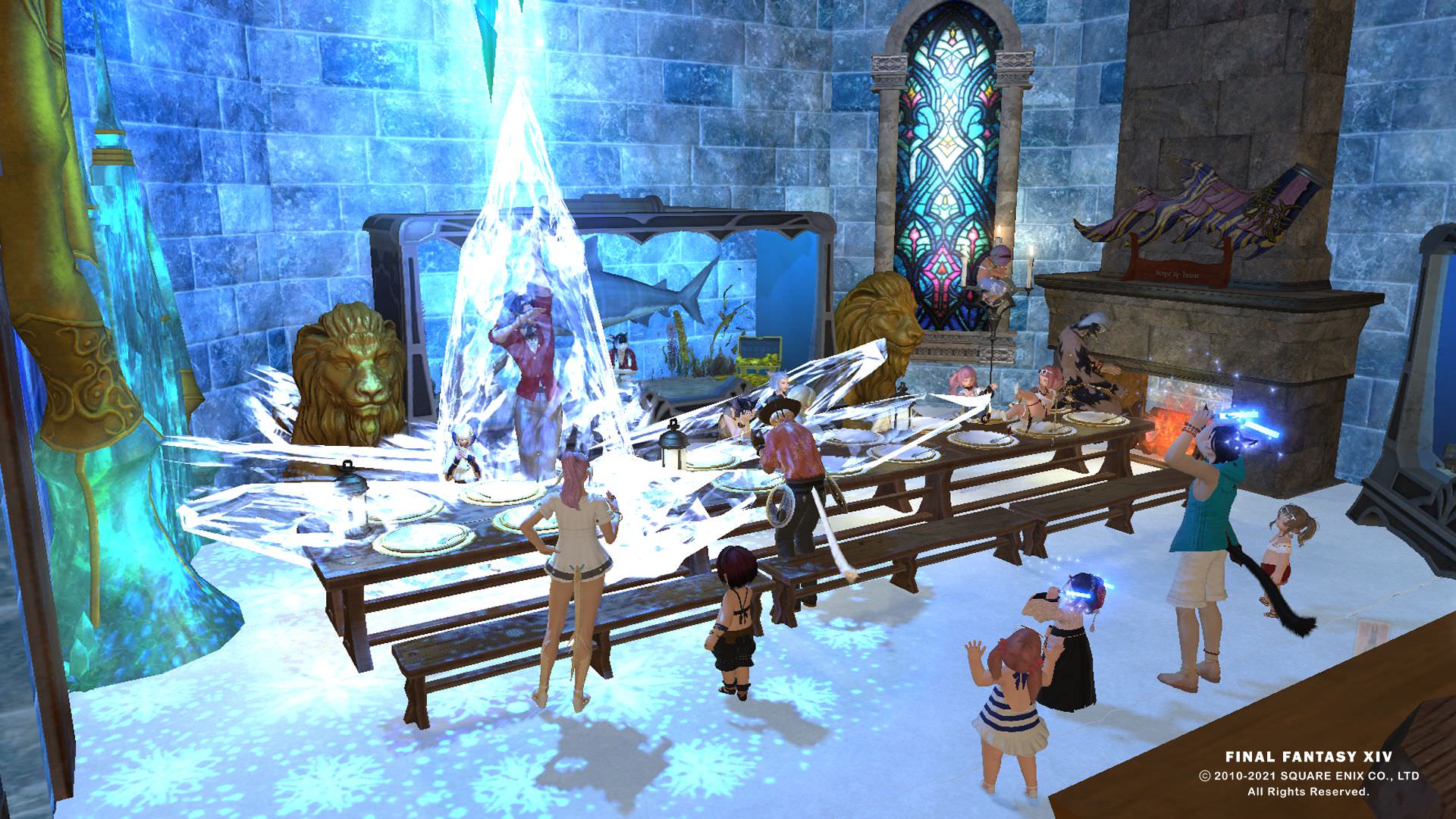 ❄ FREEEEEEEEZE ! ! ! ❄
---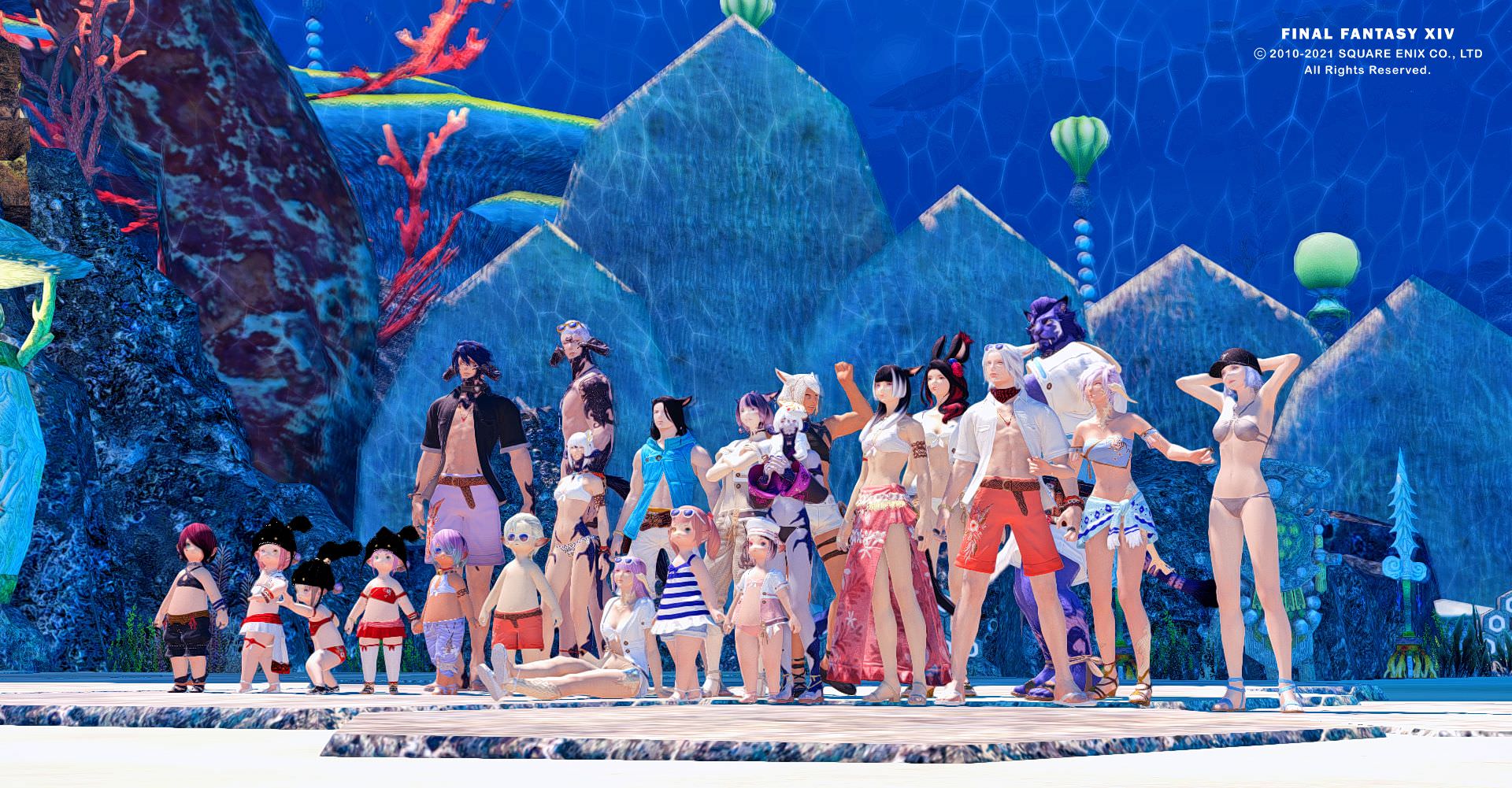 and with that, wraps up our event ! Woohoooooo~~~

This particular summer event is the first time we ever had a "Sports Event Activities" included in our Photo Ops session.

it was definitely a trial and error session for all of us.. mishaps happens here and there but I'm glad we all enjoyed it even just a lil bit.

I'd like to Thank All My TwTs and Friends for participating in this event :3
Thank You for being my guinea pigs and hopefully I will be able to continue improving my skills in the event organizing, photography and blogging so that we can all have memories to look back to <3

🌞ENJOY THE SUMMER TI'LL THE LAST SUNSET🌞
and Stay Safe our there adventurer !